Child Health Nursing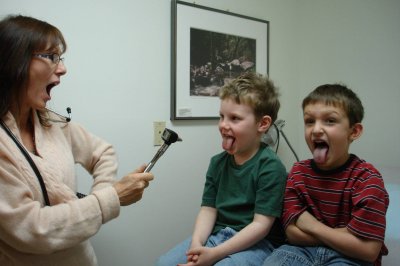 Elizabeth Olinger NP with young patients
The Child Health Nursing Network was established due to the high number of College members who had an interest in child health. Many members were already active in the development and critique of policy, services and practice in the area of child health. There was increasing concern regarding the health of our children and a nursing voice was often absent within the debate. The College recognised the need to develop a network that invited participation regardless of discipline by College members who have an interest and passion for child health and child health nursing - whether your focus is well child or sick child services.


The Child Health network communicates through the College Forum

The Child Heath Network can
· Support members who are developing policy and practice within the area of child health by providing a network of child health nurses to whom they can refer and share ideas.
· Provide a forum for debate and critique of child health practice and policy.
· Develop a strategy for nursing within the area of child health.
· Providing a nursing voice within society and health care policy for child health.
The network determines it's own priorities and direction.


Facilitator: Karen Hoare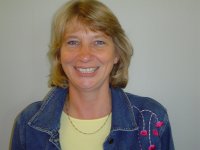 Karen Hoare originally trained as an adult and children's nurse at the Hospital for Sick Children, Gt. Ormond St, London and Watford General Hospital. She qualified as a health visitor in 1985 (specialist community public health nurse). Karen's training as a nurse practitioner occurred during a two year posting to the Medical Research Council's Dunn Nutrition Unit in The Gambia, West Africa where her research career was also launched. Her experience of living in The Gambia with some of the world's poorest people galvanised her to become involved in international development; she was founder of the UK charity
developmentDirect
– her PhD topic is centred on how children conceptualise the millennium development goals. Karen emigrated to New Zealand in November 2003 and spent 2004 working as a public health nurse. She currently works in the Goodfellow Unit, within the Department of General Practice and Primary Health Care and the School of Nursing at the University of Auckland. Her role is to encourage more primary health care nurses to become interested in postgraduate education, research, publishing and general professional development. Karen is a member of Mark Jones's expert advisory group for primary health care nursing. During 2007 Karen developed three quizzes for the Goodfellow Club website which contribute to one hour of continuing professional development for nurses (see
http://www.goodfellowclub.org
). Karen runs a nurse-led children's clinic on a Saturday morning.
Karen Hoare E-mail: k.hoare@auckland.ac.nz