Nursing Lecturer/ Māori Nursing Student Kaitiaki
on 15 March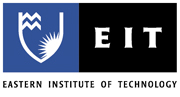 Considering a career in nursing education? Join the EIT School of Nursing on our Hawke's Bay campus.
The EIT School of Nursing is known for its innovation and quality and you will be in your element in this stimulating and knowledge-rich environment.
You will work with an experienced and supportive team teaching within the Bachelor of Nursing programme.
This is an exciting opportunity to positively contribute to the student experience. As Kaitiaki you will provide academic and cultural guidance to Māori nursing students within the Bachelor of Nursing programme.
You will require a wide range of nursing practice experience and be a registered nurse with a current NCNZ annual practicing certificate. A Masters of Nursing or equivalent postgraduate qualification is desirable.
For an experienced nursing educator or a clinician considering a move into tertiary teaching this position offers the ideal opportunity.
Applications close Sunday, 2 April 2017.

For a job description and to apply please visit Jobs@EIT on our website or click on the link provided http://eit.jobs.impelhr.com
Click Here to apply