Occupational Health Nurse
on 13 July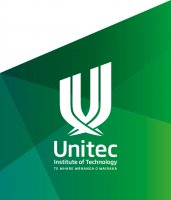 At Unitec we are in the midst of positive and progressive transformations that will enable better futures for students, communities and public and private enterprise.
We believe health and safety is integral to a culture of high performance, industry relevance and reputation at Unitec, and as our Occupational Health Nurse, you'll have a key role in supporting our success.
The purpose of your role
In this newly created role, you'll develop and administer occupational health services to our employees. You'll manage first line injury management and rehabilitation, and health and safety programmes and services to employees.
Sound interesting?
You'll be passionate about providing care and well-being services to our employees. You'll thrive on collaboration and build professional relationships with internal and external stakeholders with ease.
Your experience
You'll hold a New Zealand Registered Comprehensive Nurse with a current annual practicing certificate, as well as relevant experience as a qualified Occupational Health Nurse.
In return for your hard work and dedication, you'll enjoy a competitive salary, coverage of your professional membership fees, and a supportive and collaborative team.
Take a look at the attached position description for more details. This position is for a fixed term of 12 months with a 0.5 FTE (18.75 hours per week).
Although applications close July 31st 2017, we don't always work towards fixed deadlines and may review applications as received. We encourage you to apply early.
To apply for this role, please visit http://jobs.unitec.ac.nz/jobdetails?ajid=pCVZ7
Unitec, make it your future. Apply today.