Registered Nurses - Hawkes Bay District Health Board
on 29 January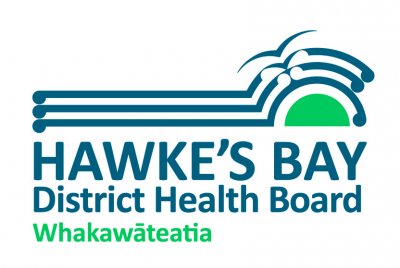 Registered Nurses - Hawke's Bay District Health Board - Time to Relocate?
Ehara taku toa i te toa takitahi. Engari, he toa takitini.
Success is not the work of one, but the work of many.
For those who aren't already living in Hawke's Bay, New Zealand and making the most of what's on offer, you should know it boasts an enviable lifestyle with affordable homes, superb schools, a burgeoning economy, and no traffic headaches. Whether you like living by the sea, next to the river, nestled in the hills, in a village community, or an art deco city...Hawke's Bay has it all.
The Hawke's Bay District Health Board is proud of its reputation as a community minded, patient focused provider of exceptional care.
Over the next six months we are expanding our nursing workforce offering opportunities across a number of our services.
This includes positions within the following:
Surgical
Medical
Community Nurses
Flight Team
Midwifery
Mental Health
We're looking for individuals who display the following:
A current practising certificate with the Nursing Council of New Zealand, with evidence of meeting continuing competence requirements
Level 2 or 3 portfolio as assessed via an approved Nursing Professional Development Recognition Programme (PDRP)
Passion for delivering quality patient-centred care
Excellent interpersonal and customer service skills;
Step 3-5 (as per the NZNO/DHBs Nursing and Midwifery Multi Employer Collective Agreement)
A commitment to team work with an ability to participate effectively within a multi-disciplinary team
As part of the team at the Hawke's Bay District Health Board, you'll join a values led organisation, focused on putting people at the centre of everything we do.
Through our values here at the HBDHB we are proud of our team's diversity, we believe in the strength of a diverse and inclusive workforce to help us achieve the best outcomes for our patients and the communities in which we operate and serve.
Please note that we are only looking for Registered Nurses who are Step 3-5 (as per the NZNO/DHBs Nursing and Midwifery Multi Employer Collective Agreement)
You won't find this opportunity just anywhere, and when you combine this with the chance to live in New Zealand's own piece of paradise, you have to ask yourself 'why work anywhere else? Take a stroll through the Hawke's Bay Tourism website and get yourself to Hawke's Bay!
Please contact Lauren Hickey Recruitment Advisor - Hawkes Bay District Health Board for a private and confidential discussion on
06 878 8109 ext 4664 or email lauren.hickey@hbdhb.govt.nz
To make an application and view the Position Profile please visit our web site: http://www.hawkesbay.health.nz/