Webinar Invite: Palbociclib (Ibrance) for advanced ER+ breast cancer
on 13 March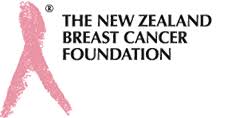 Palbociclib (Ibrance) for metastatic ER+ breast cancer – NZ update

---
When: Monday, 19th March 2018
What time: 1:30pm - 2:30pm NZDT
Where: Online - join via your computer!
Your Hosts: Breast Cancer Foundation NZ with Dr Richard Finn
Cost: Free
---
About the Webinar
Palbociclib (brand name Ibrance) is a new medicine for advanced ER+ breast cancer that has achieved significant results in high-profile clinical trials overseas. It's not funded in New Zealand, but some Kiwis have been buying it off-shore, and there will soon be compassionate access for NZ patients that will make it potentially more affordable.
Meet your panel:
Dr Richard Finn is associate professor of Medicine at the UCLA David Geffen School of Medicine. He led the PALOMA series of clinical trials for palbociclib and is considered one of the world's foremost experts on this new drug.
What will you get out of this session?
This session will give you a run-down on what palbociclib is, how it works and who for; where it sits among treatments for advanced ER+ breast cancer; opportunities in NZ for clinical trials and compassionate access to palbociclib; paying privately, and discussing palbociclib with your oncologist