Leadership Network
Welcome to the College Leadership Network

The leadership network is provided to you to enable discussion and learning to occur in an area which is vitally important to the future of nursing, that of strong leadership and effective management. The site will offer a variety of tools and resources for you to investigate, as well as the chance to enter into discussion or to ask advice.

What can the network do?
Provide a forum for debate and critique, develop nursing leadership in New Zealand, and have a voice in nursing workforce initiatives and career structures.
Support nurses to develop leadership skills and to increase focus mentorship, networking, succession planning, and transition to senior roles. Remembering that nurse leaders need:
"… critical thinking skills, varied expertise and knowledge, and extraordinary interpersonal capabilities"
Upenieks, V. V. (2002). What constitutes successful nurse leadership? A qualitative approach using Kanter's theory of organizational behavior. Journal of Nursing Administration, 32, 622-632

Who can participate?
Any members who have an interest in nursing leadership and or management.


How can I participate?
Send in your ideas and thoughts for the web page or any links you would like to see on here.
Participate or intiate Forum Discussions related to Leadership.
Offer your talents and skills to assist with the development of the network.
This is a great opportunity to support nurses in developing their leadership skills.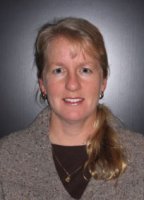 The current Leadership network facilitator is Liz Manning.
Liz originally trained as a Registered Nurse in England at The Royal Cornwall Hospital, Treliske, where she developed an interest in cardiac nursing and in particular coronary care. After qualifying and then working in a CCU for 3 years, Liz moved to New Zealand for a year and worked at Auckland Hospitals CCU. She then spent 12 months nursing in Riyadh, Saudi Arabia. In 1993, Liz moved back to New Zealand permanently and began working at North Shore Hospital, where she eventually became Associate Director of Nursing for Professional Development Waitemata DHB, with a focus on education, PDRP and nursing leadership development. Since mid 2007 Liz has worked at DHBNZ as Project Manager Workforce.
Since moving back to New Zealand in 1993, Liz has completed her degree in Nursing and gone on to complete the AUT post graduate certificate – Leadership in Health Practice, as well as her Master of Philosophy degree at Massey University. Her thesis focuses on leadership, transition, succession planning and mentorship in nursing. Title: Work-role transition; from Staff Nurse to Clinical Nurse Educator.
Liz Manning, RN, BN, MPhil, MCNA (NZ)
Leadership network facilitator
College of Nurses Aotearoa (NZ)
in this section: