Primary Health Nursing
The Primary Health Nursing Network is one forum where a range of primary health nurses can share their expertise and thoughts with colleagues from around the country. A key purpose of the network is to share information and stimulate discussion, and to provide a source of expertise for commenting on submissions and relevant professional issues.
Members who would like to communicate with other members interested or involved with Primary Health Care, can do so through the College Forum
See the links below for -
This Network is facilitated by Angela Bates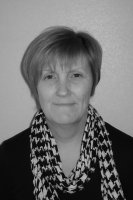 Qualifications: NP RN RM RHV BA (Hons) MA, Msc
Angela has recently qualified as a NZ Nurse Practitioner in primary care across the lifespan and as of October 2010 will be working for Vibe Youth Health service. She believes that every individual has the right to high quality care regardless of their situation or where they live.
Angela is passionate about reducing inequalities in health and improving access to health care for vulnerable populations.

In February 2010 Angela was elected to the College Board.

in this section: