Professional boundaries & Relationships Workshop (Includes Code of Conduct and Code of Ethics requirements for Nursing Council)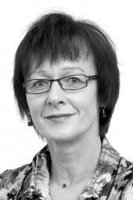 Presented by-
Dr Patricia McClunie-Trust RN, PhD, MA, BSocSci.
Principal Academic Staff Member
Centre for Health and Social Practice
Te Tari Hauora me Te Tari Tikanga-AÂ?-Hapori
Waikato Institute of Technology

This workshop is designed to help nurses to define and explore professional relationships within the clinical, cultural and social communities in which they work and live. Being involved in caring and advocating for other people can involve complex and challenging personal and professional situations. This workshop will assist participants to define and manage their professional boundaries in a practical and effective ways.
This workshop covers Nursing Council's Code of Conduct requirements for 2013/14.
Programme -

Professional Boundaries Programme 2013..pdf (0.21MB)

Book now for
-
Location
Date / Venue

Earlybird
discount
if paid by

Wellington

24 Oct 2013
9.30 - 3.45
Room 5D17
Building 5, Level D, Room 17.
Massey University
Entrance A
Wallace Street
Wellington

See map for onsite parking
Massey Campus Map .pdf (0.36MB)

18 Sept
Auckland

16 Nov 2013
9.45 - 4.00
The Boardroom
Butterfly Creek
12 Tom Pearce Dr
Auckland Airport 2022

Onsite Parking
Butterfly Creek Map.jpg (0.09MB)


11 Oct
Christchurch

6 Dec 2013
9.45 - 4.00
Copthorne Commodore Airport Hotel
449 Memorial Ave
CHRISTCHURCH
9.30am - 3.30pm

Onsite parking


1 Nov
Please note - workshops have previously been run already in Napier, Nelson, Palmerston North, Rotorua, Invercargill, Dunedin, Wellington, Auckland, Christchurch and Hamilton. We will continue to schedule workshops throughout all regions of NZ as time permits.

Professional Boundaries workshop - $195 per person.
EARLYBIRD Discounted Price $175 - see dates above

College of Nurses members discounted price $175 - register anytime.

Click here to REGISTER ONLINE

Comments from attendees -
I attended the professional boundaries workshop in ChCh yesterday and took along one of my Charge Nurses and 4 nurses from the Children's wards. Just wanted to let you know what an excellent day we had. Patricia was/is an excellent presenter and facilitator and presented a most informative and supportive day.

This is very much an example of the College in action and reading the mood and needs of the profession, I'm very proud to be part of this.

Best wishes
Michael McIlhone
Nursing Director
Women's and Children's Health

Cancellation PolicyIndividual cancellations made up to 7 days prior to the event receive a full refund. For our full cancellation policy click here.