Strategic Plan 2013 - 2016
Purpose:
The College of Nurses Aotearoa (NZ) provides a forum for critical inquiry into professional, educational and research issues relating to nurses and to the achievement of equitable outcomes for health consumers. The College of Nurses Aotearoa (NZ) acknowledges Te Tiriti o Waitangi as the foundation document of this nation and this, therefore, underpins all activities undertaken by the College of Nurses Aotearoa (NZ).
Vision: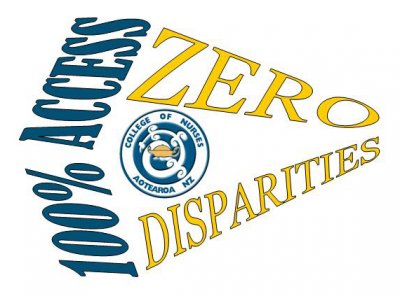 The College of Nurses Aotearoa (NZ) aims for professional excellence in nursing practice and health care delivery, underpinned by negotiated relationships. This will be achieved through the support of nurses and their ongoing professional development to enable: 1) innovation and health service delivery and 2) the development of regional, national and strategic consumer alliances with the aim of creating 100% Access and Zero Disparities.

How does this plan work?
Nurses as the key members of the health care team, work in diverse community and hospital settings delivering numerous health services to different population groups and cultures. The many challenges and opportunities inherent in the current health care environment demand a planned and tactical approach. Building on from previous strategic plans, the current 3 year plan outlines directions the Board considers important to members, policy makers and health care consumers.

Each of the three strategic directions has an objective, which can be measured and reported to members on an annual basis. Implementation of the plan is reliant on the College Board and membership being committed to proactively and creatively engaging with each objective.
COLLEGE STRATEGIC DIRECTIONS
1. ALIGN NURSING WORKFORCE DEVELOPMENT WITH COMMUNITY NEED
Rationale
Workforce development is a critical challenge for the health sector. An effective nursing workforce is essential for delivering health care to New Zealanders and for reducing inequalities in health.

Outcome:
Competent and effective registered nurses / nurse practitioners working at the top of their licence.
Key objectives:
Support primary health care nursing workforce development and implementation of the framework for activating primary health care nursing in

New Zealand

.

Support ongoing Nurse Ptactitioner role development.
Address the elimination of all barriers to full use of RN/NP workforce.
Identify and nurture emergent leaders amongst College mebership and elsewhere within the profession.
Foster and support the aspirations of Maori nurses.
2. INFLUENCE POLICY/ HEALTH LEADERSHIP
Rationale
Nurses contribute to policy development through their roles as analysts, researchers, academics, consumer advocates and clinicians.
The goal of this activity is elimination of disparities in health status and improvement in health service delivery.
Outcome
The College, through it's members provides health leadership, critical advocacy, and contributes to national health and socio-economic policy.
Key objectives
Maintain and build strong strategic relationships and participate in cross discipliary communication.
Promote the use of evidence and research to inform policy decisions addressing health disparities.
Identify and support College members on key decision making and policy development forums.
Foster strong consumer alliances.
3. DEVELOP A SUSTAINABLE FUTURE

Rationale
The College of Nurses is committed to being responsive within a dynamic health environment.
Outcome
The College resources are effectively utilised.
The College continues to utilise its strength and maximise its growth.
Key objectives
Engage Fellows and Members in the implementation of the strategic activities of the College.
Work towards the employment of a policy analyst.
Market and promote the College.
Develop the College's political and media profile.
Recruitment of new members.
Plan for a viable future.


College of Nurses Aotearoa (NZ) Inc.
P.O. Box 1258
Palmerston North 4440
Ph: (06) 358 6000
College Office:admin@nurse.org.nz
http://www.nurse.org.nz
Jan 2013