Board of Directors
Board of Directors
Judy Yarwood - Co Chair

Taima Campbell - Co Chair

Prof Jenny Carryer - Executive Director

Angela Bates

Margareth Broodkoorn

Ngaira Harker-Wilcox
Nicola Russell
Board Bio's
Judy Yarwood - Co Chair (Non Maori Caucus)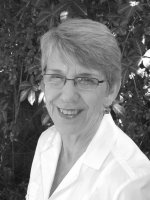 Qualifications:
RN, MA (Hons) Dip Tchg (Tertiary) FCNA (NZ)
Nursing has been an integral part of my life for many years. Over that time I've experienced many practice roles including high acuity areas to those promoting health and community nursing. Currently I'm a principal lecturer at the School of Nursing and Human Services, Christchurch Polytechnic Institute of Technology, where my teaching is in the field of family and community and primary health care health. My research interests include family health nursing, primary health care and women's health.
Through my involvement with the College of Nurses, since its inception in the early nineties, I've had the privilege of meeting and working with some amazing colleagues. More recently my College portfolio has included the development of a successful consumer alliance between Rural Women NZ and the College of Nurses Aotearoa (NZ), an alliance that is both supportive and collaborative.


Taima Campbell, Co-Chairperson (Maori Caucus)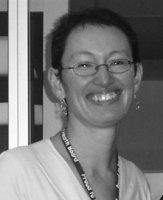 Qualifications:
RN, BN, Cert. Cl. Tchg (Maori), MHSc - Nursing

Nga puke ki Hauraki ka tarehua
E mihi ana ki te whenua
E tangi ana ki te tangata
Ko Te Aroha ki uta
Ko Moehau ki waho
Ko Tikapa te moana
Ko Hauraki te whenua
Ko Marutuahu te tangata
I have over 20 years of experience in the New Zealand health service, working in clinical, education and management roles. I am a member of a number of national nursing and Maori groups and committees, including Nurse Executives of New Zealand, the Health Workforce Advisory Committee (including the Maori Sub-Committee) and the Health Practitioners Disciplinary Tribunal and joined the Board of the College in January 2003.
Currently I am the Executive Director of Nursing, Auckland District Health Board and an honorary lecturer at the School of Nursing , University of Auckland . I have three children and a husband to look after them.
I enjoy mostly everything in health from working with children and their families through to the politics and policy of Maori health and sector policy. Achievements over the last few years have been promoting Maori health workforce development strategies, speaking out on tobacco control and Smoke free hospitals, being part of major change initiatives at ADHB and in parts of the sector, promoting education and learning for nurses and trying to complete my own degree.
No-one can make a difference on their own and I am privileged to work with some great people. I'm motivated by people who always see what is possible and what can be done. I recognise and value the support and mentorship I have received and try to give some of that back - this is not without an ulterior motive as I have a plan where more nurses will occupy places where decisions are made and make my job a lot easier.
Prof Jenny Carryer, Executive Director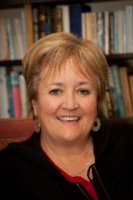 Qualifications:
RGON, Cert Counselling, Cert Cardiovascular and Thoracic Nursing, Cert Oncology Nursing, BA, Dip Soc Sci, PhD, FCNA(NZ), MNZM.

Professional Experience
Professor of Nursing, Massey University
Executive Director; College of Nurses
Former member of Primary Health Care Advisory Council to Ministry of Health
Previously 15 years experience in clinical practice positions including charge nurse of oncology ward
Twenty years teaching experience
Active research program: Primary health care nurse development, long term condition services, patient safety and development of the Nurse Practitioner role
Margareth Broodkoorn (Maori Caucus)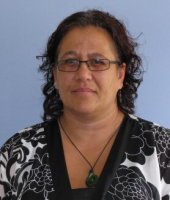 Ko Whiria te maunga

Ko Hokianga Whakapua Karikia te moana
Ko aku hapu - ko Ngati Wharara, Ngati Korokoro me te Pouka
Ko Maraeroa ki Pakanae, ko Te Whakarongotai ki Kokohuia, ko Kaiwaha ki Waiwhatawhata oku marae
Ko Ngapuhi te iwi
Te taha o te Mama, te taha o te Papa, he Tatimana iaKo Margareth Broodkoorn taku ingoa

Qualifications: RGON, MN (1st class hons), PG Cert Public Health, BHSC (Nursing)

Born in the Hokianga and raised in South Auckland, Margareth is of Ngapuhi and Dutch decent. Her health career spans a range of health leadership, management and education roles with Hauora Hokianga, Te Ha o Te Oranga o Ngati Whatua, the Assoc. DON (Maori) with ADHB and Auckland University. Her research interests include primary health care and community action. Margareth's professional affiliations include membership with the College of Nurses of Aotearoa and Executive Board; NZNC Maori Advisory Group; NZNC Competency Review panelist; is part of the Tai Tokerau Primary Health Care Nursing Leadership Group and is an honourary Nurse Integration Leader in Tai Tokerau.



Angela Bates - Board Member (Non Maori Caucus)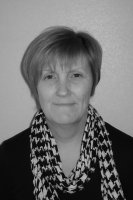 Qualifications:
NP RN RM RHV BA (Hons) MA, Msc
I qualified as a registered general nurse in the UK in 1980. After qualifying I worked for 12 months as a staff nurse on a medical ward at a large general hospital in the North West of England before undertaking midwifery training. I spent the next five years working as a midwife but I felt too constrained in the hospital environment and decided to move into primary health care.
In 1988 I qualified as a health visitor (specialist community public health nurse) and for the next 7 years I worked in some of the most deprived areas of England. During this time I was struck by how resourceful people can be when faced with adversity, I saw the effects poverty has on individuals, families and communities. This ignited my passion for addressing disparities. My work as a health visitor involved working with children and families to address child protection issues so when a position became available as a senior designated nurse for child protection, it seemed an appropriate career move to make. The role involved supporting and working with health professionals, investigation of child deaths, developing child protection training packages and policies.
In 1998 I completed an MA in child care law and practice at Keele University UK.
That same year I moved with my family to Scotland where I spent 2 years working with homeless people delivering nurse led primary care services.
In 2000 I moved back to England and was instrumental in developing the health services for the homeless people in Chester. The following year I received the Queen's Nursing Innovative and Creative Practice Award which included a 12 month personal development workshop. Much to my delight the award ceremony was held at the prestigious Café Royal in London. I obtained a Master's in clinical nursing at Liverpool University in 2004.
My work with vulnerable homeless people led to a career in prison health, which at the time was going through great change and transition. I worked at the largest training and rehabilitation, category C, prison in the UK for 3 years before emigrating with my family to New Zealand in early 2006.
I have had several roles since coming to New Zealand and I am currently a Nurse Practitioner in primary care across the lifespan and will be working for Vibe Youth Health service. I truly believe that every individual has a right to high quality care regardless of their situation or where they live. I remain passionate about reducing inequalities in health and improving access to health care for vulnerable populations. I am committed to the development of nursing and raising the profile of nurses, as we are in the privileged position to make a difference to the lives of the people we serve.
I have taken on the role of Primary Health care Coordinator within the College and now see the board membership as bringing Primary Health care issues to the centre of College Attention.
Ngaira Harker - Wilcox (Maori Caucus )
Tena Koutou Katoa,
My name is Ngaira Harker-Wilcox and I am very proud to be included as a board member in the College of Nurses Aotearoa.

I have been a nursing lecturer at Waiariki Institute of Technology within the Bachelor of Nursing Programme for 10 years. Recently I have taken up a leadership role within the Institute and am currently the Academic Leader for the School of Nursing and Health Studies within the Institute. We have a wonderful team within the School and we are well lead by Helen Manoharan. I am grateful for their support and encouragement in taking this role.

Nursing Education particularly undergraduate education is an area that inspires me and motivates me as a nurse. Supporting students through their journey is challenging and I believe takes special skills to be able to inspire and motivate students to succeed. I still recall my own journey through education and the commitment required to remain motivated and focussed to reach your goals.

I have a commitment to supporting Maori nursing students within their journey. I am a current member of Wharangi Ruamano (Maori Nurse Educators) and also on the Advisory Committee for Nga Manukura O Apopo, both these groups have a focus on supporting Maori nurses to reach their full potential and ultimately make a difference in improving health outcomes.

My study at Masters level focused on a project to identify and support Maori undergraduate students to succeed within the tertiary environment. Again it is an honour to be part of this board and I look forward to the role.

No reira
Tena koutou
Tena koutou
Tena Koutou katoa
Nicola Russell - Board Member (Non Maori Caucus)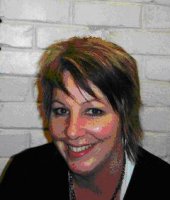 Qualifications:
RN, BN, (Masters in progress)
Graduating in 1998 at SIT, I worked for the following three years in acute medical/oncology at Southland Hospital, Manly Hospital (Sydney) and Mackay Base Hospital.
Whilst living in rural Queensland I had the opportunity to work in an isolated community hospital/after-hours general practice and soon realised that primary health care was my nursing passion.
Returning back to New Zealand, I worked for two years at Family Planning in Invercargill before moving into general practice where I have remained for the past six years. I enjoy the dynamic nature of practice nursing and am fortunate to work in an environment where I am supported in my quest to continually explore new ways of delivering accessible and autonomous nursing care to our practice community.
My postgraduate study pathway began four years ago, and whilst balancing work, study and the demands of a young family has been challenging at times, it has also been immensely rewarding – both personally and professionally. I look forward to obtaining my Master of Philosophy (Nursing) in early 2012, with the completion of my thesis "What are the experiences of large bodied women accessing general practice services?"
In terms of leadership and representative positions I can safely call myself a rookie, yet I see this as, hopefully, a temporary status. I am very grateful and excited to be a member on this board, which represents strength in nursing advocacy and will embrace all the learning experiences and opportunities that come with this position.