Mark Baldwin (Chair)
Nurse Practitioner - Adult Mental Health
Southern DHB
---

Fay Tomlin (Secretary)
Nurse Practitioner – Primary Health Care
Wairarapa DHB
---
Adele Sullivan (Treasurer)
Nurse Practitioner - Neonatal Care
Auckland
---
Amelia Howard-HilL (ACC Portfolio)
Nurse Practitioner - Acute Care
Christchurch
---
Amanda Biggs-Hume (ACC Portfolio)
Nurse Practitioner
Palmerston North
---
Emma Hedgecock (Webmaster)
Nurse Practitioner - Palliative Care
Auckland
---
Sandy Oster (Projects)
Nurse Practitioner - Acute and Chronic Care Across The Lifespan
Counties Manukau DHB
---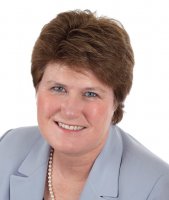 Michal Boyd (Projects)
Nurse Practitioner - Older Adult
Waitemata DHB
---

Marie-lyne Bournival (Projects)
Nurse Practitioner - Primary Health Care
Christchurch
---

Tracey Liddell (Projects)
Nurse Practitioner
Taupo
---
Vanessa Ritchie (Projects)
Nurse Practitioner - Primary Health Care
Rotorua
---

For any enquiries please contact the NPNZ secretary
---
Due to a resignation on the NPNZ executive we are looking for a person keen to join the executive.
What does it involve?
Commitment to attending video conference meeting around every 2-3 months
Assistance with special projects include helping with conference planning.
Assistance with writing submissions
Commitment to attending at least one NPNZ professional development Day per year.
Please email interest to
Fay Tomlin
Secretary NPNZ
secretary@npnz.org.nz