Nursing Praxis in NZ
Nursing Praxis in New Zealand is a journal for professional nursing, published 3 times a year, all College Members receive a subscription to Nursing Praxis.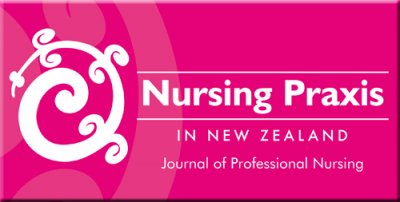 The vision for Nursing Praxis in New Zealand is that, within the overall aim of fostering publication as a medium for the development of research and scholarship, the Journal should:
Inform and stimulate New Zealand nurses
Encourage them to reflect critically upon their practice, and engage in debate and dialogue on issues important to their profession.
Nursing Praxis in New Zealand publishes material which reflects upon and is relevant to any aspect of nursing practice in New Zealand , and which has a nurse or midwife as the sole or principal author. With a particular interest in research-based practice oriented articles all Nurses are encouraged to submit Manuscripts to Nursing Praxis in New Zealand with a view to publication.
Search the Nursing Praxis NZ Website for past articles or submission information.

College membership includes subscription to Nursing Praxis
Members can request full access to the Nursing Praxis website enabling viewing of complete articles and issues online, follow the steps below.
STEP 1. Click Here to sign up to Nursing Praxis online first
STEP 2. Email Nursing Praxis to request full College member subscribers access.