Nursing Praxis
Nursing Praxis in New Zealand is an e- journal for professional nursing, published 3 times a year, all College Members receive a subscription to Nursing Praxis.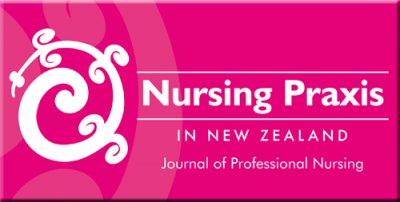 Editorial Board
Editors-In-Chief: Editors:
Dr Sue Adams RN HV BSc (Hons) PGCert MSC PhD Dr Mandie Foster RN PhD PG Dip PG Cert
Dr Caz Hales RN PhD PG DipBNurs(Hons) Dr Kaye Milligan RN BN MA(Hons) PhD MCNZ(NZ)
Dr Helen Rook RN BSc(Hons) PG Dip MZ PhD
Dr Catherine cook RN PG Cert TT M Couns PhD

Vision: To contribute to knowledge transmission and utilisation that stimulates and encourages praxis – "the action and reflection of people upon their world in order to transform it" (Friere, 1972).
Mission: To publish research, commentaries and discussion papers related to New Zealand, the Pacific Rim, and Indigenous peoples that are relevant to any aspect of nursing or healthcare practice that has the potential to influence nursing practice.
Nursing Praxis in New Zealand publishes material which reflects upon and is relevant to any aspect of nursing practice in New Zealand , and which has a nurse or midwife as the sole or principal author. With a particular interest in research-based practice oriented articles all Nurses are encouraged to submit Manuscripts to Nursing Praxis in New Zealand with a view to publication.
Search the Nursing Praxis NZ Website for past articles or submission information.
College of Nurses membership includes subscription to Nursing Praxis