Board of Directors
Dr Kathy Holloway, Co Chair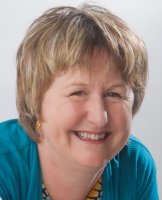 QualificationS:
RN, MHSc, PGCert Online Education, Doctor of Nursing, FCNA(NZ)
Mihimihi:
Tēnā koutou katoa
I graduated from Wellington Polytechnic in 1980 and enjoyed nursing in the UK and Australia for around 14 years prior to returning to New Zealand with my family to begin a career in nursing education. My doctoral work, Developing a Specialist Framework for Nursing in New Zealand has been used by specialty nursing groups nationally to articulate the contribution they can make to addressing health care need. Through my research and national work I continue to focus on articulating the potential of nursing expertise to improve the patient experience, population health outcomes and inform workforce planning models. The College as a thought collective provides a critical nursing voice into this work.
Current Roles:
Director, Graduate School of Nursing, Midwifery and Health, Victoria University of Wellington
Ministerial appointed member of the New Zealand Nursing Council
Key Previous Roles:
Member of the Ministry of Health Expert Advisory Group for the 2015 review and update of the New Zealand Health Strategy
Areas Of Expertise:
Workforce Analysis and Planning

Nursing Education

Online Learning
Board Portfolio:
Co-Chair
Erin Meads, Board Member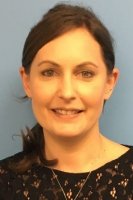 Qualifications:
RN, BN, PG Cert Adv Health Science, PG Dip Adv Nsg
Mihimihi:
I was born and raised in Whakatane, Bay of Plenty and started my nursing career in Tauranga Hospital after completing my training at Waiariki Institute of Technology, Rotorua. I am fortunate enough to have worked in various frontline and leadership nursing roles throughout NZ and Australia. I am passionate about supporting the work of the College to ensure the nursing profession is recognized, enabled and supported to fully maximize its critical contribution in the delivery of quality health care in New Zealand.
Current Role:
Nursing Director, ProCare Health Limited

Key Previous Roles:
Regional Clinical Director Health, Department of Corrections
Nursing Director, Primary Care
Areas of Expertise:
Primary Health Care

Youth & Women's Health

Workforce Development

Clinical Leadership & Quailty
Dr Mark Jones, Board Member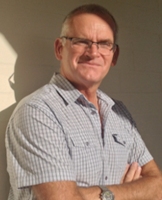 Qualifications:
DSocSci MSc, BSc (Hons) Nurs., RN, RHV, FCNA(NZ), FACN
Mihimihi:
Kia ora e te whānau
Ko Indian Head te māunga
Ko Chew Brook te awa
No Ingarangi ahau
Kei Coatesville, Aotearoa ahau e noho ana
I am proud to call myself a Kiwi and New Zealand my home! As someone who has spent 30 years dedicated to furthering our profession, from being a junior nurse through to having the honour and privilege of occupying senior leadership positions across our world, I am committed to working to promote the work of the College as we seek to ensure nursing is able to maximize its contribution to our nation's health.
Current Role:
Associate Head of School, Massey University School of Nursing President Nurses Christian Fellowship NZ / Te Kotahitanga Tapuhi Karaitiana o Aotearoa
Key Previous Roles:
Professor for Transcultural Health Improvement, Curtin University, Perth Western Australia Director Global Health Alliance Western Australia, Department of Health WA Chief Nurse New Zealand Director and CEO Community Practitioners and Health Visitors Association (UK) Primary Care Policy Adviser, Royal College of Nursing of the UK
Areas of Expertise:
Primary Health Care

Advanced Practice Roles

Health Promotion

Health Care Decision Making
Board Portfolio:
Primary Health Care Policy
Professor Jenny Carryer, Executive Director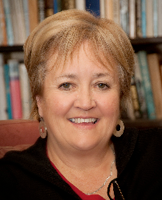 Qualifications:
RN, PhD, FCNA(NZ), MNZM,
Current Role:
Professor of Nursing, Massey University
Key Previous Roles:
Ministerial Task Force on Nursing
Primary Health Care Advisory Council
Clinical Chair of Nursing, Massey University & MidCentral DHB
Areas of Expertise:
Primary Health Care Health

Policy Long Term Conditions

Nursing Leadership

Nurse Practitioner Policy and Development
Board Portfolio:
Chair HWNZ Nursing Governance Group
Chair National Nurse Organisations Leaders group
LORRAINE HETARAKA, Co Chair (Maori)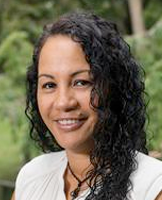 QUALIFICATIONS:
RN, PG Dip (Nursing)
CURRENT ROLE:
Nurse Leader, National Hauora Coalition
KEY PREVIOUS ROLES:
Director of Nursing - ProCare
Associate Director of Nursing Māori - Auckland District Health Board & The University of Auckland


AREAS OF EXPERTISE:
Primary Care

Workforce Development

Child Health
Måori Health and Inequitiy


Board Portfolio:
Co-Chair (Māori)
Ngaira Harker, Board member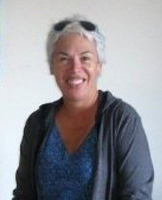 Qualifications:
Masters Health Science (Distinction) Nursing
Mihimihi:
Ka tangi te tītī
Ka tangi te kākā
Ka tangi hoki ahau
Ko Whakapunake te māunga Ko Wairoa te awa
Ko Takitimu te waka
Ko Mei Tipoki tōku tīpuna
Ko Ngati Kahungungu ki Wairoa tōku iwi
Ko Ngati Hine Hika tōku hapū
Ko Putahi tōku marae
Nō Wairoa ahau
Ko Raiha Harker rāua ko Brian Harker ōku mātua
Ko Ngaira Harker tōku ingoa
Nō reira, tēnā koutou, tēnā koutou, tēnā koutou katoa
Current Role:
Director of Nursing Te Ōhanga Mataora Paetahi - Bachelor of Health Science Maori nursing - Te Whare Wananga O Awanuiārangi
Key Previous Roles:
Advisory Board Maori - Nursing Council New Zealand Advisory Board Ngā Manukura o Apopo
Areas Of Expertise:
Maori Workforce Development

Undergraduate Nursing Education
Board Portfolio:
Coai-Chr
Maori Workforce Development
Liz Manning, Operations Manager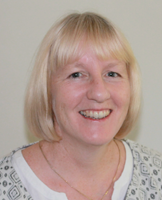 Qualifications:
RN, BN, PG Cert (Leadership in Health Practice), MPhil (Nursing), FCNA(NZ), PhD Candidate
Current Role:
Director/Owner of Kynance Consulting Ltd
Health Workforce Consultant/Project Manager/Supervisor
Key Previous Roles:
Project Manager, Future Workforce, DHBNZ
Associate Director of Nursing/Nurse Advisor, Professional Development,Waitemata DHB.
Areas of Expertise:
Career coaching, work-role transition

Clinical/professional supervision

Competence review

NP portfolio desk audit

Portfolio development and assessment/PDRP/recertification

Project management
Portfolio:
Portfolio Workshops
Endorsement Process (education)
Professional Supervision
e-Portfolio Administration