News Bulletin 30 Mar 2011
on 30 March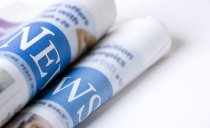 From NZ media this week
Praise-flows-for-Waves-mumma
The trailblazing youth facility Waves officially reopened at a new venue yesterday as community leaders paid tribute to the centre's "mumma", Lou Roebuck. College ED Jenny Carryer (patron of Waves) was among the distingushed speakers at Fridays event. The College of Nurses would like to add their congratulations to Lou for her vision and hard work over the years on such a fantastic facility for the youth of Taranaki.
Read more - http://www.stuff.co.nz/taranaki-daily-news/news/4812333/Praise-flows-for-Waves-mumma
Plan to reform health authorities questioned

The staffs of the Medical Council and 15 other health regulation bodies are to be reformed under Government plans that would save $11 million a year.

http://www.nzherald.co.nz/health/news/article.cfm?c_id=204&objectid=10714243
Bay nurses urged to get flu jab

Nurses at Tauranga Hospital are being urged to get their pre-winter flu shots after featuring abysmally among staff take-up rates.

http://www.bayofplentytimes.co.nz/local/news/bay-nurses-urged-to-get-flu-jab/3945756/
Accolade-for-top-triage-nurse

Palmerston
North Hospital
triage nurse Paul Jukes has won a national award for the standard of his work and training.

http://www.stuff.co.nz/manawatu-standard/news/4813348/Accolade-for-top-triage-nurse#share
Hospital staff battle assaults

Staff at Hawke's Bay Hospital's ED deal with aggressive behaviour from intoxicated people every Friday and Saturday night while trying to do their job.

http://www.hawkesbaytoday.co.nz/local/news/hospital-staff-battle-assaults/3945922/
Counting the cost of care

Is recent public concern about the care provided in rest-homes justified, and is the Government doing enough to ensure our elderly are well looked after? Kim Dungey reports.

http://www.odt.co.nz/lifestyle/magazine/153359/counting-cost-care
Another way of living

The number of people in New Zealand aged 65 and older will surpass one million by the late 2020s, but what will become of the frail elderly? Kim Dungey reports.

http://www.odt.co.nz/lifestyle/magazine/153350/another-way-living
Voluntary Bonding Scheme Adds Mental Health And Aged Care

Nurse graduates wanting to join the Government's voluntary bonding scheme will get priority if they choose to work in mental health or aged care.

http://www.voxy.co.nz/politics/voluntary-bonding-scheme-adds-mental-health-and-aged-care/5/86469
600-jobs-lost-in-aged-care-exec

About 600 aged-care workers have lost their jobs in Christchurch, an industry group says

http://bit.ly/e7ukkD
From international media sources
Medical Schools Invest in Primary Care
Pediatricians and family practitioners, long out of fashion, are now in vogue.
Medical and nursing schools across the U.S. are increasingly investing in primary care training to address a looming shortage of providers, which is expected to reach 39,000 or more by 2020. A report by the American Association of Colleges of Nursing found enrollment in master's degree programs for nurse practitioners increased from 21,000 in 2004 to 38,000 in 2010.

http://bit.ly/glhwlW
Rural Nurses in NSW Want Better Ratios, not Pay
Nurses working in Pambula and Bega Hospitals are angry and disappointed that they have not been accorded the same working conditions as nurses in New South Wales metropolitan hospitals. Nurses working in these rural locations say they are willing to forego the 9.7% pay rise over 3 years...

http://bit.ly/dNRq4V
Healthcare Workers and Students Not Reporting Needlestick Injuries

A study has found that many healthcare workers do not report sharps injuries or mucocutaneous exposure to body fluids because they perceive them as low-risk incidents. The study, published in the March issue of the American Journal of Infection Control (39(2), 129–134, 2011), reports the results of a survey sent to medical, dental and nursing students and professionals. The survey included questions about the frequency and timing of sharps injuries or mucocutaneous exposure, and whether the incidences were reported.

http://bit.ly/fDKhfV

 
Echaves: NZ nurses' tales
"
IF IS it seems too good to be true, it most probably is."
So strongly voice some Filipino nurses working in New Zealand.

http://www.sunstar.com.ph/cebu/opinion/2011/03/28/echaves-nz-nurses-tales-147343
Pinoy Nurses Warned of 'English Language' Scam in NZ
Migrants' advocacy group Migrante-Aotearoa on Friday warned Filipino nurses planning to work in New Zealand not to fall for a purported English-language proficiency program that's actually a scam which drives many nurses into debt as their families sell assets at home just to pay for "exorbitant" tuition and recruitment fees.

http://www.pinoy-ofw.com/news/7673-pinoy-nurses-warned-english-language-scam-nz.html
Probe sought on scheme to exploit nurses
MANILA
, Philippines — An organization of Filipino migrants has called the attention of the Philippine and New Zealand governments to probe recruitment agencies that entice Filipino nurses with the promise that studying English in New Zealand offers better chances of meeting the level of English proficiency required by the Nursing Council of New Zealand (NCNZ).

http://www.mb.com.ph/articles/311062/probe-sought-scheme-exploit-nurses
'Our philosophy is to grow our own nurses'
Gibraltar
's top nurse Karen Norman explains how the country is growing its own staff

http://bit.ly/hV7CwU
Nurses are still hesitant to speak up when docs make errors
Patient safety has been a focus for how many years? And still...healthcare workers remain hesitant to speak up when doctors make mistakes or take dangerous shortcuts, finds yet another study. This one comes from the American Association of Critical Care Nurses.

http://bit.ly/dI00JH
How a Pilot Applies Aviation Safety Principles to Nursing
Gary Sculli, a nurse and former pilot, uses principles from aviation's Crew Resource Management -- including team building, effective communication and checklists -- to improve patient safety. One project Sculli has undertaken to reduce medication errors on his unit uses a "do not distract" principle to allow nurses to focus during medication administration.

http://www.healthleadersmedia.com/content/NRS-263949/How-a-Pilot-Applies-Aviation-Safety-Principles-to-Nursing
Study: Reluctance to Speak Up Encourages Medical Errors
Silence among health-care workers regarding shortcuts, incompetence can put patients at risk
A 6,500-participant study found 58% of nurses who had encountered a patient safety warning did not report the problem. With regard to events that almost or actually harmed patients, only 17% of nurses who had seen a dangerous shortcut and 11% of those who had encountered an incompetent colleague reported the case, according to the study. The researchers said the culture of silence is many hospitals can undermine the effectiveness of medical error prevention efforts.

http://bit.ly/eiG6IY
Nurses develop tool to ensure safe staffing levels
Senior nurses have developed a simple way of assessing the safe number of nurses needed for a ward, which health workforce experts say can be used to argue against post cutting.  
 
http://www.nursingtimes.net/5027399.article?referrer=e26
e
Work of community nurses take centre stage
Innovative community programmes developed by nurses and their colleagues have been celebrated at an event this week marking the end of the Transforming Community Services (TCS) programme.
http://www.nursingtimes.net/5027686.article?referrer=e26
Patients should not be faced with 'queue' of community nurses
Community matrons will play an increasingly key role in "case managing" care for the rapidly rising number of people with long term conditions, the government's national clinical lead for quality and productivity has told Nursing Times.

http://www.nursingtimes.net/5027716.article?referrer=e26
Nurses set for London protest against cuts
Thousands of nurses and other public sector workers are due to march in London tomorrow in what is being billed as the largest union protest for more than 30 years.

http://bit.ly/eVxoDI
Telemedicine 'holds promise' for patients after major disaster
The effective use of telemedicine to link initial responders with medical specialists could improve patient care after a disaster, according to a study in the Journal of Medical Systems. The researchers found that coordination could help reduce wait times and hospitalization rates, improve triage and increase the chance that critically ill patients receive timely care.

http://healthcareitnews.com/news/telemedicine-holds-promise-patients-after-major-disaster
Decreased Interruptions Lead to More Time at the Bedside
The Virginia Mason Medical Center in Seattle uses signs, red tape and other visual cues to help reduce the number of nurse interruptions, particularly during medication administration, and increase the time they spend at the bedside. Hospitals participating in the Transforming Care at the Bedside project are also working to reduce such interruptions by encouraging patients to take a "quiet time" that allows nurses to chart and advising family members to call at certain hours to reduce the number of pages throughout the day.

http://bit.ly/ijQvcf
Few trusts test nurses for compassion
Very few NHS organisations test potential nurse recruits on their aptitude for nursing, despite early evidence from trusts where it has been implemented that it can improve standards, analysis by Nursing Times reveals

http://mail.nursingtimes.net/a/hBNhvwyB7gYBnB8VZJBNshWWRon/mh8
Public health
Our child alcoholics
Children as young as nine are among hundreds of people under 16 being treated by specialist clinics for alcoholics and drug addicts in greater Auckland.

http://www.nzherald.co.nz/nz/news/article.cfm?c_id=1&objectid=10715367
School-gives-nicotine-to-aid-addicted-11-year-olds
Each year several 11-year-old or 12-year-old pupils at a Porirua intermediate are so addicted to nicotine that they suffer withdrawal symptoms as their school tries to help them quit.

http://www.stuff.co.nz/national/education/4815749/School-gives-nicotine-to-aid-addicted-11-year-olds
School-helps-pupils-kick-smoking-habit/
Nicotine-addicted pupils at Mana College in Porirua can now get patches, gum and lozenges from the school nurse.

http://www.stuff.co.nz/national/4802823/School-helps-pupils-kick-smoking-habit/
B4-school-checks-a-priority
Keeping Counties Manukau children in good health is top priority for two Plunket nurses.
Christine Hazleman and Sita Moala are just two of a host of Plunket nurses doing B4 School Checks on four-year-olds.

http://www.stuff.co.nz/auckland/local-news/manukau-courier/4800536/B4-school-checks-a-priority
Research on why parents don't fully immunise kids
Media release from health minister Tony Ryall
Health minister Tony RyallThursday 24 March 2011, 3:27pm
Media release from health minister Tony Ryall
Government-commissioned research into why parents and caregivers don't complete pre-school immunisations shows that, in most cases, these people aren't opposed to immunisation.

http://www.beehive.govt.nz/release/research-why-parents-don039t-fully-immunise-kids
Immunisation inquiry shows New Zealand needs to do better
Though the latest data on immunisation has shown the highest ever recorded completion rates for under two year olds, and the gap between Maori and non-Maori has improved rapidly, there is still a long way to go to achieve optimal rates for children, says Paul Hutchison, Chairman of the Health Select Committee, MP for Hunua.

http://www.nzdoctor.co.nz/un-doctored/2011/march-2011/25/immunisation-inquiry-shows-new-zealand-needs-to-do-better.aspx
Health and wellbeing
Learn to grapple with feelings
PUTTING on a brave face at work may not always be the best way to go, research from Murdoch University shows.

http://bit.ly/ectTFa
Articles of interest
BAERNHOLDT M. & COTTINGHAM S. (2011) The Clinical Nurse Leader – new nursing role with global implications.
International Nursing Review58, 74–78
Aim:
This paper describes the development of the Clinical Nurse Leader (CNL©) role and education, the CNL's impact and potential to improve quality globally.
Background:
The need for clinical nurse leadership to improve the quality of health care systems while controlling costs is recognized in reports internationally. In the USA, a new nursing role, the CNL, was developed in response to such reports.

http://onlinelibrary.wiley.com/doi/10.1111/j.1466-7657.2010.00835.x/full
Confidence in competence: legislation and nursing in New Zealand
Vernon R., Chiarella M. & Papps E. (2011) Confidence in competence: legislation and nursing in New Zealand. International Nursing Review58, 103–108
Aim:
This article aims to identify and discuss a variety of interpretations, myths and tensions that surround the requirements for demonstrating continuing competence under a new national regulatory regime, which is designed to promote confidence in professional nursing practice in New Zealand (NZ).

http://onlinelibrary.wiley.com/doi/10.1111/j.1466-7657.2010.00853.x/full
JOOLAEE S., HAJIBABAEE F., PEYROVI H., HAGHANI H. & BAHRANI N. (2011) The relationship between incidence and report of medication errors and working conditions.
International Nursing Review58, 37–44

Background:
Medication errors are considered to be a serious threat to patients' safety. Efforts to detect and prevent these errors have increased considerably in recent years.
Aim:
To determine the incidence and reporting rate of medication errors as reported by Iranian nurses and their relationship with work conditions in hospitals under the authority of Iran University of Medical Sciences.

http://onlinelibrary.wiley.com/doi/10.1111/j.1466-7657.2010.00872.x/full
From the Ministry of Health
Targeting ImmunisationIncreased Immunisation
Date of publication (online): March 2011
Summary of publication
Since August 2007, increased immunisation has been a health target. In July 2009, the Government showed its commitment to immunisation by making it one of six nationwide Health Targets.

The Immunisation Health Target requires the District Health Boards to ensure that:
85% of two-year-olds will be fully immunised by July 2010, 90% by July 2011 and 95% by July 2012.
This publication looks at how District Health Boards, General Practices and their staff are working to achieve this Health Target and discusses how the improved rates of immunisation are already contributing to significant improvements in the health of New Zealand children.

http://www.moh.govt.nz/moh.nsf/indexmh/targeting-immunisation
Websites of interest
Nursing Informatics Australia (NIA)

Over the last decade the health care environment has seen a transformation of work practices and an explosion in the use of information and communication technologies.
NIA aims to enable the priorities for nursing informatics in Australia such as appropriate language, education and ongoing research to become a reality. It will engender nursing to embrace information and communication technologies, and establish strong foundations for taking these developments forward. It will also ensure nursing has the data and resources to continue to provide evidence-based, quality, cost-effective and outcome-driven care for patients and clients into the future.

http://www.conno.org.au/members/34-nursing-informatics-australia-nia
Council of Deans of Nursing and Midwifery (Australia & New Zealand)
Established in 1993, the Council of Deans of Nursing and Midwifery (Australia & New Zealand) (CDNM) is the peak organisation that represents the Deans and Heads of the Schools of Nursing in universities that offer undergraduate and postgraduate programmes in nursing and midwifery throughout Australia and New Zealand. Its aims are to ensure the maintenance of quality standards of university education for nurses and midwives, to be the voice of tertiary education for nurses and midwives, to lead and represent those who provide tertiary education to nurses and midwives and to promote the public image of nursing and midwifery.

http://www.conno.org.au/members/36-council-of-deans-of-nursing-and-midwifery-australia-a-new-zealand
National Enrolled Nurses Association of Australia (NENA)
The National Enrolled Nurse Association (NENA) represents enrolled nurses (Division 2 in Vic) working as clinicians, educators, managers and students. NENA aims to promote the value of enrolled nurses and raise the awareness of the enrolled nurse role within the community whilst providing a forum for all enrolled nurses to participate at a national level.

http://www.conno.org.au/members/59-national-enrolled-nurses-association-of-australia-nena
This newsletter is supplied to College members by SNIPS
Follow Snips on Twitter
http://www.twitter.com/