News bulletin 21 September 2016
on 21 September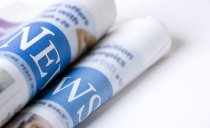 Welcome to the College of Nurses Aotearoa News Update.
No. 317 21 September 2016
National news
Widening prescribing ability for nurses welcomed
From today suitably qualified nurses can prescribe medicines for straightforward medical conditions. Welcoming the move, New Zealand Nurses Organisation CE Memo Musa says this legislation backs up what nurses already know, that is, New Zealanders trust nurses and nurses are comfortable prescribing and administering medication.
Read more here
Patients back nurses writing prescriptions
Patients appear to be behind a move that will see registered nurses prescribe medicines.
A regulation comes into effect today allowing nurses to give medication to people with long term conditions.
Read more here
Timaru nurses provide 'a bit of a reprieve
In an "unprecedented" move, nurses from Timaru were drafted in to work at Dunedin Hospital for two days this week because of pressure on the hospital.
Read more here
New Rotorua Hospital medical assessment unit helps ease pressure on emergency department
Extra staff have been employed and a new unit has been set up at Rotorua Hospital to ease pressure on the emergency department.
Read more here
New psychotherapy helps people deal with chronic pain
"Acceptance and commitment therapy" helps people with chronic pain manage the pain better and make their everyday lives more fullfilling, new research suggests.
Read more here
New regulation allows registered nurses to prescribe medicines
In a first for New Zealand, registered nurses will be able to prescribe medicines for a wide range of conditions under the Medicines (Designated Prescriber - Registered Nurses) Regulations 2016.
The new regulation, which comes into effect on Tuesday, allows registered nurses working in primary care and specialist teams to prescribe for their patients. They must hold a postgraduate diploma with a focus on long-term and common presenting conditions in primary care settings.
Read more here
Change to age women begin having cervical smear tests
The Ministry of Health has today announced that the age women begin having cervical smear tests will change from 20 to 25 in 2018.
Read more here
Youth health 'needs specialised training'
Specialised training in youth health for clinicians who work mainly with young people may result in better health outcomes for students, according to research from the University of Auckland.
Read more here
Cultural safety

New initiative designed to grow culturally competent workforce
A programme led by a Taranaki health provider is aiming to get its strategic principles off plaques on the wall and into practice.
Tui Ora, a kaupapa Maori health service, has launched its own cultural competency programme for its 300-strong workforce around the region.
Read more here
DHBs
Waikato DHB saves millions with new blood service
Waikato District Health Board is saving itself millions of dollars by examining patient's blood before major surgery, boosting levels if they're low.
Read more here
Emergency services
New Zealand Ambulance Services face a Funding Crisis
New Zealand's two ambulance services are facing a funding crisis.
St John Ambulance and Wellington Free Ambulance have recently completed their annual fundraising drives and both still face huge budget shortfalls as government funding fails to keep up with the growing demand for paramedic care.
Read more here
St John pathway to expands to allow ambulances to refer mental health patients
An initiative that connects ambulance patients with health services before they need urgent care in Nelson has been a success, with plans for it to expand into other regions.
Read more here
Mental health
All Recommendations Accepted in Mental Health Inquiry
All the recommendations have been accepted from an external review into the treatment and management of a forensic mental health patient Manjit Singh by Auckland's Mason Clinic.
Read more here
'Independent review authority required' for mental health failures
An external review into the treatment and management of a forensic mental health patient has cleared Auckland's Mason Clinic of any culpability in the lead up to a frenzied machete attack on a woman in 2015.
Read more here
Time heals but earthquake anxiety still rife for Cantabrians - survey
Signs of progress and time are helping heal emotional wounds for most in Christchurch, but anxiety continues to overwhelm some.
Read more here
Obesity
Sugar and health
The Royal Society of New Zealand today published an evidence update, fact sheets in different languages and a short animation based on a review of expert research to clarify the role of sugar in health. It confirmed that excessive consumption of sugar is harmful for health and hard for consumers to avoid. 
Download Sugar and Health Evidence Update  (PDF, 2.9 MB)
Study finds obese Kiwi kids at risk of diabetes, heart disease
Forty per cent of obese children and adolescents in a New Zealand study have been found to be at high risk of developing type 2 diabetes in future.
Read more here
Social health
Safer Sooner – health and wellbeing must be linked with domestic violence prevention
NZNO welcome the Prime Minister's commitment to overhaul the Domestic Violence Act to empower agencies to share information and also to protect women and children sooner. NZNO chief executive Memo Musa says government impetus on this issue is good but that NZNO remains concerned that the health and wellbeing aspect of domestic violence is not being sufficiently addressed.
Read more here
Tobacco, drugs and alcohol
A talk with a nurse can persuade hospital patients to quit smoking
Self-reported quit rates among hospital patients more than doubled when nurses and other staff were trained to coach patients on how to stop smoking and to make sure they got the help they needed to make it happen, whether that meant counseling, patches, gum or prescription medication, a study concludes.
Read more here
International news
Nurses lured by holidays, pay hikes as shortages bite
Competition for nurses is heating up, with some employers offering six weeks' holidays as major hospital operators warn that any significant increases in pay and entitlements, or restrictions on supply, will affect them greatly.
Read more here
Unique hospital campaign will provide free accommodation for nurses
A UNIQUE campaign to recruit 190 nurses for Slough's Wexham Park Hospital will see the trust spend thousands of pounds so it can offer them free accommodation until they get on their feet.
Read more here
Articles of interest
Rethinking the Primary Care Workforce — An Expanded Role for Nurses
Thomas Bodenheimer, M.D., and Laurie Bauer, R.N., M.S.P.H.
N Engl J Med 2016; 375:1015-1017September 15, 2016
The adult population of the United States will soon have a different primary care experience than we've been used to. In the primary care practice of the future, the physician's role will increasingly be played by nurse practitioners (NPs). In addition, the 150 million adults with one or more chronic conditions will receive some of their care from registered nurses (RNs) functioning as care managers.
Read more here
From the Ministry of Health
Webinar: Ministry of Health Guidelines
Wednesday, 28 September at 10am
In this webinar Martin Dutton from the Ministry of Health will present on the Eating and Activity Guidelines for New Zealand adults.  This will also include the next step for the guidelines: physical activity guidelines for under-fives, as well as challenging the way standard messages are used and how they relate to audiences.
Register here.
Pathways to child health, development and wellbeing: Optimal environments for orchids and dandelions. An overview of the evidence
This review discusses the findings of a rapid review of some of the latest evidence on the pathways to optimal health and wellbeing for children from birth to age 14 years, through the developmental periods of infancy, early and middle childhood and early adolescence.
Influences on health and development are considered under three headings: the environment of relationships in which a child develops; the physical, chemical and built environments in which the child and family live; and nutrition for health.
Read more here
The above information has been collated for the College of Nurses Aotearoa (NZ) Inc by Linda Stopforth, SNIPS and is provided on a weekly basis.  It is current as at Tuesday 20 September  2016
If you have any feedback about content - what parts are most useful or what you would like added - please email admin@nurse.org.nz
For more up to date news and information follow SNIPS at:
Facebook:  Snips Info
twitter: @SnipsInfo