News Bulletin 23 November 2016
on 23 November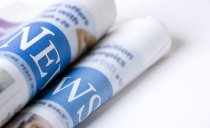 Welcome to the College of Nurses Aotearoa News Update.
No. 325 23 November 2016
National news
Internship at International Council of Nurses
Thanks to a chance meeting with one of Massey University's highest-flying nurses, Dr Jill Wilkinson from the School of Nursing has recently returned from a six-week health policy internship with the International Council of Nurses (ICN) in Geneva, Switzerland, where she was working on the delivery of a global initiative that will guide nurses around the world in 2017.
Read more here
NURSES CHOPPERED INTO KAIKOURA
Nurses have been helicoptered in from Christchurch to relieve quake-hit colleagues in Kaikoura. Kaikoura Hospital staff also very "pleased" to be have shifted out just last year from their former more than 100-year-old hospital building.
Read more here
Starship nurse was at the heart of creating children's intensive care unit
Nurse Jane Stafford, who has spent 36 years looking after sick and injured children, was at the forefront of creating the paediatric intensive care unit at the Starship children's hospital.
Mental health, addictions nurses gather
More than 100 mental health and addictions nurses gathered in Dunedin this week for a national forum.
Themes at the two-day forum included the use of technology in mental health, the ethics of enforced treatment, and trends in international human rights.
Medical problems can worsen after an earthquake, specialist says
If your body is behaving more strangely than normal, it may be due to the earthquake, a Wellington medical expert says.
"We do know there's a a very strong link between mind and body," Paul Quigley, an emergency department specialist at Wellington Hospital, said.
Latest quarterly national health target results
Health Minister Jonathan Coleman says the latest health target results show that DHBs continue to perform well and remain close to achieving a number of targets.
Health Survey key findings released
The Ministry of Health has published key results from the New Zealand Health Survey 2015/16.
The survey provides a snapshot of key health issues facing New Zealanders and is an important tool in monitoring health trends across the country and identifying areas for further research.
Aged care
Dealing with frailty in aging population
Challenge to deal with increasing frailty in aging population Doctors and health decision-makers need to get their heads around the idea of increasing frailty within New Zealand's aging population and plan to deal with this effectively, a conference of senior doctors and dentists has been told.
Ethnic wards vital for oldies
Retired immigrants find happiness in feeling of belonging in rest homes.
DHBs
Dr Lester Levy to lead all of Auckland's health boards
Dr Lester Levy is set to become one of Auckland's most powerful unelected officials, heading four major boards in the city.
Health Minister Jonathan Coleman announced on Thursday that Levy will chair all three of Auckland's district health boards for the next term.
Read more here
Emergency medicine/services
Drunks make up 20 per cent of emergency room patients
More than 20 per cent of injured patients in Auckland City Hospital are affected by alcohol a new study has found.
And the results have disturbed researchers who say it proves the harmful effect alcohol has on the community.
Emergency medicine conference highlights
The harm caused by alcohol and other drugs is a major focus of the Annual Scientific Meeting of the Australasian College for Emergency Medicine being held at the Millennium Hotel in Queenstown, New Zealand from Monday 21 to Thursday 24 November.
Fewer deaths related to six-hour target
New Zealand's six-hour target for the time people stay in hospital emergency departments is related to fewer patients dying, according to new research at the University of Auckland.
Mental health
Ministry braces for post-quake mental health issues
The Ministry of Health says it has taken steps to relieve mental health stress arising from last Monday's earthquake, especially in Kaikoura.
Obesity
Obesity and infection control highlighted in latest surgical audit report
The 7th National Report of the Australian and New Zealand Audits of Surgical Mortality (ANZASM) was released today by the Royal Australasian College of Surgeons (RACS), which highlighted an increase in obesity as a comorbidity, as well as recommending postoperative infection control as an area for improvement.
Public health
HIV ignorance isn't bliss
A Massey University academic specialising in research on HIV/AIDS says the disease will endure as long as there is stigma, ignorance and a lack of political will to tackle it.
Read more here
Social health
Senior doctors urged to speak out for patients missing out on health care
Christchurch surgeon Associate Professor Phil Bagshaw, who chairs the Canterbury Charity Hospital Trust, is calling on doctors to actively speak out for their patients who are missing out on much-needed health care and for the provision of a quality public health system.
Telehealth and e-health
Health record to be limited
Since late September, in Otago and Southland some patient information is being shared electronically between family doctors, pharmacists and authorised Southern District Health Board hospital staff.
Here, SDHB chief medical officer DR NIGEL MILLAR explains aspects of the new system and reporter ELSPETH MCLEAN checks out her own record.
Read more here
Tobacco, drugs and alcohol
Maori, Pacific women smokers less physically dependent on tobacco
Maori and Pacific women who smoke are less physically dependent on cigarettes than NZ European and other women, a new study has found.
Read more here
Snapshot reveals alcohol-related harm in Auckland still a concern
The latest report on alcohol-related harm in Auckland shows the city has higher rates than the rest of the country in two of three indicators measured.
Read more here
International news
Nurses' view of workplace safety linked to hospital quality
A new Press Ganey report highlights the impact of nurses' perceptions of workplace safety and their ability to assess and accurately treat patients.
Call for assistant nurse role rethink
The creation of new nursing assistant posts should be scrapped and money invested in "real nurses", experts say after research suggested the use of lower skilled posts was a risk.
Read more here
Nurses spend roughly 33% of shift using technology
Nurses at Pittsburgh-based UPMC spend about a third of their shift interacting with technology and roughly 16 percent of their time on patient interaction and care, according to a study published in the Journal of Nursing Care Quality that sprung from nurses' concern that technology was taking up too much of their day.
Read more here
Workplace
Tips for Nurse Mentors
Nursing students and new graduates face a real challenge entering the field of nursing. Mentoring new nurses is a chance for more experienced professionals to take a new graduate 'under their wing' and make them feel an important part of the team.
Professional Boundaries in Nursing
As health professionals we all work under a set of ethical guidelines laid down for us through our professional body, such as the Nursing and Midwifery Board of Australia, and through the unstated expectations of the public. While boundaries are in place to protect both health professionals and patients, they are not always as clear-cut as they may first seem.
Articles of interest
Nurse staffing and patient outcomes: a longitudinal study on trend and seasonality
He J, Staggs V, Bergquist-Beringer S, Dunton N
BMC Nursing 2016, 15 :60 (14 October 2016)
Quarterly unit-level nursing data in 2004–2012 were extracted from the National Database of Nursing Quality Indicators® (NDNQI®). Units were divided into groups based on patterns of missing data. All variables were aggregated across units within these groups and analyses were conducted at the group level. Patient outcomes included rates of inpatient falls and hospital-acquired pressure ulcers. Staffing variables included total nursing hours per patient days (HPPD) and percent of nursing hours provided by registered nurses (RN skill-mix). Weighted linear mixed models were used to examine the associations between nurse staffing and patient outcomes at trend and seasonal levels.
Creating cultures of safety: Risk management challenges and strategies
Hospital-based nursing faces difficult challenges from the vantage point of risk management. Encouragingly, the continuous and passionate work of nurse leaders to improve patient safety and quality is clearly interfaced with decreasing liability and risk of harm. Many risk management challenges and corresponding strategies are the same as nationwide clinical initiatives in patient safety. The role of the nurse manager in directing patient care and influencing change from a risk perspective is paramount to success.
Leadership, safety climate, and continuous quality improvement: Impact on process quality and patient safety
Background: Successful amelioration of medical errors represents a significant problem in the health care industry. There is a need for greater understanding of the factors that lead to improved process quality and patient safety outcomes in hospitals.
Purpose: We present a research model that shows how transformational leadership, safety climate, and continuous quality improvement (CQI) initiatives are related to objective quality and patient safety outcome measures.
The above information has been collated for the College of Nurses Aotearoa (NZ) Inc by Linda Stopforth, SNIPS and is provided on a weekly basis. It is current as at Tuesday 22 November 2016
If you have any feedback about content - what parts are most useful or what you would like added - please email admin@nurse.org.nz
For more up to date news and information follow SNIPS at:
Facebook: Snips Info
twitter: @SnipsInfo