News Bulletin 13 Apr 2011
on 13 April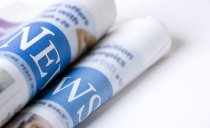 From the NZ Media this week
 Te Runanga O Ngati Pikiao Trust Receives First Health Award
Te Runanga O Ngati Pikiao Trust has been awarded a prestigious award for its efforts to improve the health of its workforce
http://www.scoop.co.nz/stories/GE1104/S00009/te-runanga-o-ngati-pikiao-trust-receives-first-health-award.htm 

Call for voluntary bonding scheme to include rural general practice nursing
New Zealand Rural General Practice Network chairperson Dr Jo Scott-Jones has welcomed the Government's recent extra initiative on the Voluntary Bonding Scheme but would also like to see rural general practice nursing included in the future.
http://www.scoop.co.nz/stories/PO1104/S00089/voluntary-bonding-scheme-should-include-rural-gp-nursing.htm

MidCentral-to-fit-in-more-operations
An extra 120 people in the MidCentral region will be bumped up the surgical list this quarter to ease the burden on Canterbury following the February earthquake.
http://www.stuff.co.nz/manawatu-standard/news/4853127/MidCentral-to-fit-in-more-operations

Guidelines Developed to Prioritise People Needing Aged Care
Following the 22 February earthquake and subsequent loss of over 600 rest home beds in Canterbury, Canterbury District Health Board (CDHB) has been working with an expert panel of people from across the aged care sector to develop a set of guidelines to ..
.http://www.scoop.co.nz/stories/GE1104/S00012/guidelines-developed-to-prioritise-people-needing-aged-care.htm 

Critical-shortage-of-secure-dementia-care
A critical shortage of secure dementia care in South Canterbury means 12 patients have either been transferred out of town or are being cared for in the community.
http://www.stuff.co.nz/timaru-herald/news/4856967/Critical-shortage-of-secure-dementia-care

Diabetes Nurses Authorised To Prescribe
For the first time a group of registered nurses have been authorised to independently prescribe medication to their patients.People with diabetes in four North Island regions are to have their medication managed by registered nurses practising in diabetes health
http://www.voxy.co.nz/health/diabetes-nurses-authorised-prescribe/5/87379 

NZNO Wants More Nurses to Be Able to Prescribe
NZNO has given a cautious welcome to today's Ministerial announcement that a group of registered nurses working in diabetes health will be able to independently prescribe medications for their patients
http://www.scoop.co.nz/stories/GE1104/S00016/nzno-wants-more-nurses-to-be-able-to-prescribe.htm 

Dealing to diabetes A group of determined West Auckland women learn they are the people best equipped to take charge of controlling their diabetes, reports Joanna Davies.
http://www.theaucklander.co.nz/local/news/dealing-to-diabetes/3946292/ 

Upgrade-of-heart-services-gets-tick
At least three more medical staff and two more cardiology nurses will also be employed at a cost of more than $700000. Cardiology services have already been strengthened with the hiring of two more full-time cardiologists, due to start work in the next ....
http://www.stuff.co.nz/manawatu-standard/news/4858174/Upgrade-of-heart-services-gets-tick 

Challenging winter ahead for Christchurch nurses
Christchurch health services are taking a deep breath and readying themselves for winter in a city with a fragile infrastructure and many people in cold homes, without sewerage and with incomes uncertain.
http://www.nursingreview.co.nz/pages/section/article.php?s=News&idArticle=20517

Nursing school heads 'out-of-town'
Christchurch nursing students are back to their books at their new home at Lincoln University while their central city campus is cut off inside the Civil Defence cordon.
http://www.nursingreview.co.nz/pages/section/article.php?s=News&idArticle=20518 

Push continues for mental health nursing certification
Momentum continues to build for the push for mental health nursing certification by the College of Mental Health Nurses.
http://www.nursingreview.co.nz/pages/section/article.php?s=News&idArticle=20526 

Paperwork 'tested' for real at ED
On February 22 Kate Cooper was catching up on her paperwork on disaster management.
http://www.nursingreview.co.nz/pages/section/article.php?s=News&idArticle=20523 

Fluctuating power and crush injuries test ICU
September's quake was no dress rehearsal for the testing reality of fluctuating power cutting out monitors, stopping lifts and plunging ICU in-and-out of darkness while severe crush injuries built up in ED downstairs, says Garry Robinson.
http://www.nursingreview.co.nz/pages/section/article.php?s=News&idArticle=20525 

Quake puts older people's health into overdrive
When quake victims started arriving in the garden of Princess Margaret Hospital (Christchurch's older person's health hospital) it was clear to director of nursing Kathy Peri that this quake was different
http://www.nursingreview.co.nz/pages/section/article.php?s=News&idArticle=20524 

Profile Of Janine Lee
Janine Lee Charge Nurse, Same Day Admission Unit (SDAU) and Day of Surgery Admissions Unit (DOSA)http://www.scoop.co.nz/stories/GE1104/S00014/profile-of-janine-lee.htm 

Surgeons-push-for-stronger-response
ChCh trauma surgeon says New Zealand needs a better response plan for large scale emergencies.
http://www.stuff.co.nz/the-press/news/christchurch-earthquake-2011/4869562/Surgeons-push-for-stronger-response 

New-law-to-protect-children-vulnerable
Legislation to create a new offence for failing to protect a child or vulnerable adult will be introduced to Parliament today.
http://www.stuff.co.nz/national/politics/4877253/New-law-to-protect-children-vulnerable 

Bill may extend reporting of abuse to neighbours
Health professionals and neighbours might be charged under a proposed law that makes it a crime to fail to protect children from abuse.
http://www.stuff.co.nz/national/politics/4879519/Bill-may-extend-reporting-of-abuse-to-neighbours  
From international media sources
Nurses and Non-VR Doctors Debate Rebates (USA
)

Doctors and nurses are debating over the rebates that patients are entitled to after a consultation with different health professionals. Doctors are calling on the government to increase the Medicare rebates for non-vocationally registered (VR) doctors, which may soon be eclipsed by the rebates entitled to nurse practitioners. On the other hand, nurses are demanding the same rebates as doctors for providing the same treatment as a doctor would.

http://bit.ly/gMr7hH
Nurses to lead on care after death (UK)

Registered nurses must oversee procedures for the care of patients after death and ensure they are carried out with dignity, the first national guidance on "last offices" has stipulated.
http://www.nursingtimes.net/5028024.article?referrer=e3
Nurses threaten industrial action (Aus)

Tasmanian nurses are threatening industrial action, accusing the State Government of breaching the latest industrial agreement.
http://www.abc.net.au/news/stories/2011/04/05/3182611.htm
MPs want nurses on commissioners boards (UK)

Government legislation should be amended so it is compulsory for GP consortia to have a nurse on their board, according to MPs.
http://www.nursingtimes.net/5028159.article?referrer=e26
The front line facing child health nurses (Aus)

Dr Fiona Stanley rarely loses her composure but her anger was palpable when she was interviewed on radio recently about child health funding.

http://au.news.yahoo.com/latest/a/-/latest/9130085/the-frontline-facing-child-health-nurses/
Hospitals and Disaster Preparedness: How Ready Are We?

Hospitals are taking a variety of steps to prepare for emergency disasters, including coordinating with other health sectors and officials, creating readiness drills and storing additional equipment to handle high-volume patients. Experts say nurses' participation and role in hospital disaster plans is vital to ensure the success of an emergency response.

http://bit.ly/fsW1i1
Bringing Health to the Airwaves: Nurses on the Radio

Nurses have found an avenue to expand their roles as providers and convey health information to a broader audience through radio programs such as Nurse Talk, Health in 30 and Childhood Matters. The shows are not meant to offer triage or clinical advice, but they allow nurses to listen to patients, provide education and resources and promote healthy living.
http://bit.ly/egSztI
.

US. Nursing Schools Transform Master's Education by Adopting New Standards Reflecting Contemporary Nursing Practice

Revised Master's Essentials Address Calls for Innovation in Nursing Education
WASHINGTON, DC, April 7, 2011 – In a bold move to transform nursing education at the graduate level, nursing schools affiliated with the American Association of Colleges of Nursing (AACN) voted at the Spring Annual Meeting to endorse The
Essentials of Master's Education in Nursing
, a set of national standards for preparing nurses to have a high impact in the healthcare environment. These
Master's Essentials
, an update to an earlier version adopted in 1996, reflect current and future nursing practice at the master's level, which demands expert application of evidence-based practices, quality improvement methods, outcomes measurement, systems knowledge, and leadership skills. The adoption of the new
Essentials
comes at a time when leading authorities, including the Institute of Medicine, are calling for educational innovations to enhance the preparation of nurses for contemporary practice.
http://www.aacn.nche.edu/Media/NewsReleases/2011/essentials.html
Public health 


Free-flu-vaccinations-for-under-18s

Fears of illness spreading in cold, cramped housing this winter means under-18-year-olds will get the flu vaccine free.

http://www.stuff.co.nz/the-press/editors-picks/4847520/Free-flu-vaccinations-for-under-18s
Screening Programme Aims To Save A Thousand Lives A Year

Pharmacybrands, the country's largest pharmacy group, will launch BowelScreen Aotearoa™, a pharmacy based nationwide bowel cancer screening programme in Wellington tomorrow (Friday 8th April), which aims to save the lives of more than a thousand New Zealanders ...

http://www.scoop.co.nz/stories/GE1104/S00013/screening-programme-aims-to-save-a-thousand-lives-a-year.htm
Concern over DIY cancer test kits

The New Zealand Medical Association (NZMA) says it has "serious misgivings" about a new at-home bowel screening programme.

http://www.nzherald.co.nz/nz/news/article.cfm?c_id=1&objectid=10717993
Opinion split over screening kits

News about the availability of over-the-counter bowel cancer screening kits attracted both support and criticism yesterday.
http://www.odt.co.nz/news/dunedin/155492/opinion-split-over-screening-kits
Ministry-told-DIY-cancer-kits-will-save

A do-it-yourself bowel cancer screening kit has now attracted concern from the Health Ministry, after it was criticised by doctors

http://www.stuff.co.nz/national/health/4867397/Ministry-told-DIY-cancer-kits-will-save
Measles-cases-spark-vaccination-call

Six cases of English measles have been confirmed in Hastings, prompting Hawke's Bay District Health Board to urge parents to vaccinate their children.

http://www.stuff.co.nz/national/health/4863446/Measles-cases-spark-vaccination-call
Bacteria-on-brink-of-victory

In the war between bugs and drugs, bacteria are on the cusp of a crushing victory.

http://www.stuff.co.nz/national/health/4867368/Bacteria-on-brink-of-victory
Meningococcal-death-isolated-case

Health officials say the death of a Wellington student from meningococcal disease is an isolated case.
http://www.stuff.co.nz/national/health/4867426/Meningococcal-death-isolated-case
Sore-throats-matter-to-Robbie-Fruean

A campaign tackling Porirua's high rates of rheumatic fever has been launched.
A campaign tackling Porirua's high rates of rheumatic fever has been launched, with rising rugby star Robbie Fruean getting behind his hometown crusade.

http://www.stuff.co.nz/dominion-post/sport/4851474/Sore-throats-matter-to-Robbie-Fruean
"Sore Throats Matter"

Northland District Health Board's medical officer of health of Health Dr Clair Mills is urging Northland parents to take a sore throat seriously after notification of four cases of acute rheumatic fever in northland in the past two weeks.

http://www.voxy.co.nz/health/quotsore-throats-matterquot/5/87556
New cases of rheumatic fever in north

Northland Health has issued a public health alert to GPs around the region, after the discovery of new cases of rheumatic fever.
http://www.radionz.co.nz/news/regional/72595/new-cases-of-rheumatic-fever-in-north
Successful-rheumatic-fever-campaign-rolled-out.htm

Children living in the Opotiki area are now less likely to develop rheumatic fever due to the successful implementation of school-based throat swabbing by Te Ao Hou Trust and Whakatohea Iwi Social and Health Services. "By detecting and treating ...

http://www.scoop.co.nz/stories/GE1104/S00028/successful-rheumatic-fever-campaign-rolled-out.htm
Work and Management
Want to write for a #nursing publication but not sure where to start? Read about "Getting Published" at
http://www.reflectionsonnursingleadership.org/Pages/Vol37_2_STTI_Library_April.aspx
From the Blog: Developing Critical Thinking Skills

Critical thinking is a vital part of nursing care, particularly as the profession becomes evermore complex and accountable. Critical thinking encourages us to use reflection and intellectual reasoning to make relevant, focussed and creative decisions in our practice. Nurses who employ critical thinking are continually questioning actions and analysing outcomes rather than practising their craft by rote.An article by Lunney (2003) discusses seven cognitive skills of critical thinkers in nursing. These were originally described by Scheffer and Rubenfeld (2000) after studying the opinions of a number of nurses who had written about critical thinking topics.
http://bit.ly/hBuVJ4
Beware-the-workplace-psycho

OPINION:
In Australia, the Victorian government announced plans this week to introduce a jail term of up to 10 years for workplace bullying.
http://www.stuff.co.nz/business/opinion/4864664/Beware-the-workplace-psycho
Websites of interest
Australian Nurse Teachers' Society

The Australian Nurse Teachers' Society has catered for the professional interests of nurse teachers in New South Wales for the past twenty years.
It has brought together nurse clinicians, nurse specialists, and academics involved in education, all with a common aim to improve the quality and delivery of education to nurses.
ANTS main aims are to promote and support educators of nurses, and advocate for nurse educators in political and professional arenas. The Society reviews and feedbacks on new governmental policy and other documents and policies that impact on nurse education.
 
Reflections on nursing leadership
Our Mission
Reflections on Nursing Leadership (RNL)
magazine communicates nurses' contributions and relevance to the health of people worldwide. The magazine, published by the Honor Society of Nursing, Sigma Theta Tau International, is updated virtually every day. RNL is listed in CINAHL Information Systems in the scientific resources of libraries.

http://www.reflectionsonnursingleadership.org/pages/home.aspx
American Association of Colleges of Nursing

The American Association of Colleges of Nursing (AACN) serves as "the national voice for America's baccalaureate and higher-degree nursing education programs." As part of their work they are engaged in advocacy programs and initiatives, nursing education enhancement initiatives, and research across the field. The materials on their site are divided into eight topical areas, including "Nursing Education", "Education Policy", "Government Affairs", and "End-of-Life Care". One of the key sections here is the "Publications" area, which contains links to their white papers, their in-house newsletter, and other important documents. At the bottom of their homepage, visitors will find specific resources on the nursing shortage in the United States, complete with information on how this situation will impact patient care. Finally, on the right hand side of the homepage visitors can find their annual report and information about nursing scholarships.
[KMG]
http://www.aacn.nche.edu/index.htm
New publications

Mental health nursing : dimensions of praxis
This new Australian authored book is written for nursing and midwifery students, and provides comprehensive coverage of all the relevant dimensions of practice for nursing in mental health. The book follows an evidence-based practice model and shows assessment processes to treatment practice, how to work with clients with a range of disorders, and how to apply nursing intervention strategies.Ed. Karen-leigh Edward, Ian Munro, Alan Robins, Anthony Welch
OUP     2011     978-0-19-556696-3             $138.00

http://www.coop-bookshop.com.au/bookshop/show/9780195566963
The Silent Treatment: Why Safety Tools and Checklists Aren't Enough to Save Lives.

This report updates 
previous findings
and reveals that health care workers are still reluctant to raise concerns and discuss threats to patient safety.
Research and regulatory bodies have long confirmed that poor communication in healthcare is harmful at best and deadly at worst.
In the 2005 study,
Silence Kills
, VitalSmarts and the AACN found that 84 percent of healthcare professionals observe colleagues take dangerous shortcuts when working with patients and yet less than 10 percent speak up about their concerns.
Since that time, the healthcare community has turned to safety tools and checklists to reduce unintentional slips and errors. And yet, a new study called
The Silent Treatment
has found that the effectiveness of safety tools is undercut by undiscussables. Every day, healthcare professionals are making calculated decisions to not speak up—even when safety tools alert them to potential harm.

http://www.silenttreatmentstudy.com/
Continuing education and professional development opportunities 
The Child Protection Studies Programme is Coming to Wellington - 13 - 17 June 2011
s
Child Protection Studies Programme
Child Matters' is New Zealand's only specialist provider of child protection related training and education. The Child Protection Studies Programme is the only specialised, NZQA accredited (level 3) child protection training on offer in NZ. It provides students with a broad base of skills, and just as importantly the confidence, to act effectively when children have been abused and to intervene early when a child is at risk.It is an excellent opportunity for networking and collaboration with others who work with children in your community.Why Train?Training for people working with children and families is absolutely critical.  To protect children, people need to have:skills to know what to look for, knowledge to know what to do, and confidence to take the appropriate action. People who work with children and families every day are best placed to notice if something isn't right, and speak up if they're worried.  Those in health and education roles are especially significant. Child Matters strongly believes that greater up-skilling by these sectors is essential. Who should Enrol?
The content covered in the programme is designed to enhance the skills of those who are already working with children.
Those who are new to the field and want to establish an understanding of Child Protection.
Those who have a responsibility or role in the safety of children.
Managers and leaders responsible for policy development and the safety and wellbeing of their workers.
Topics covered include:
Confidently understanding part you play and your responsibilities in keeping children safe
Understanding the nature and causes of child abuse
Understanding and recognising the effects and symptoms of child abuse
Knowing what to do and how to report when child abuse is suspected
Meeting and learning from a range of experts and key network contacts in your area
Supervision and care of self
To enrol or for more information on our
training options
 contact me today, or visit our
website
http://www.childmatters.org.nz