News Bulletin 20 Apr 2011
on 20 April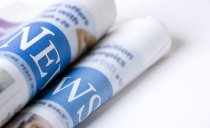 From NZ media this week  

Police-respond-to-jump-in-child-abuse
A big rise in child-abuse cases since the earthquakes has forced Christchurch police to boost their child-protection team.

http://www.stuff.co.nz/national/4895660/Police-respond-to-jump-in-child-abuse

Move-for-action-on-child-abuse
Mandatory reporting of child abuse and a database to track at-risk children from birth will be put on the table in an ambitious review of kids' lives.

http://www.stuff.co.nz/national/4897281/Move-for-action-on-child-abuse

Law change will have little impact on child abuse
The New Zealand Nurses' Organisation (NZNO) acknowledges the Government's concern about child abuse, with its proposed legislation creating a new offence for failing to protect a child or vulnerable adult. But NZNO believes the Government's proposals are an ambulance at the bottom of the cliff approach and will do little to address the root causes of child abuse.

http://www.scoop.co.nz/stories/PO1104/S00177/law-change-will-have-little-impact-on-child-abuse.htm

Plunket has reservations about proposed amendments to Crimes Act
New Zealand's largest provider of services to support the health and development of children under five is greatly concerned about the abuse of children in New Zealand.

http://www.scoop.co.nz/stories/PO1104/S00198/plunket-reservations-about-proposed-amendments-to-crimes-act.htm

National Health Committee chair named
Associate Professor Anne Kolbe has been appointed National Health Committee (NHC) chairwoman, Health Minister Tony Ryall announced today.

http://nz.news.yahoo.com/a/-/top-stories/9202988/national-health-committee-chair-named/

Government recognises looming dementia crisis
Minister of Health, Tony Ryall opened the Aged Concern Conference on 13 April with an acknowledgement of the growing needs of the dementia sector and the required investment by government to support this

http://www.scoop.co.nz/stories/GE1104/S00036/government-recognises-looming-dementia-crisis.htm

Asthma in Aotearoa: not a pretty picture
Imagine that every, single person in Hamilton has asthma.
That's how many New Zealand children live with the challenges, fears and disadvantages of asthma.
http://www.scoop.co.nz/stories/GE1104/S00038/asthma-in-aotearoa-not-a-pretty-picture.htm
Leading the way for Pacific people

For the first time, Pacific people with disabilities have a national leadership group to represent their views at the highest levels in New Zealand.
http://www.scoop.co.nz/stories/GE1104/S00046/leading-the-way-for-pacific-people.htm

Doctors urged not to practise homeopathy
A Victoria University medical researcher is calling on doctors not to practise homeopathy or refer their patients to homeopaths.
http://www.odt.co.nz/lifestyle/health/156700/doctors-urged-not-practise-homeopathy

Dying-90-year-olds-care-under-scrutiny
A 90-year-old terminally ill woman was taken home to die in a house with no running water on the advice of her nurse and next-door neighbour.

http://www.stuff.co.nz/national/health/4903052/Dying-90-year-olds-care-under-scrutiny

Funding-cut-a-huge-blow-to-health-sector
Jobs will be lost and the mental health sector will take a "huge blow" after the Health Ministry announced the Like Minds, Like Mine funding will be cut, says a health professional.

http://www.stuff.co.nz/manawatu-standard/news/4886858/Funding-cut-a-huge-blow-to-health-sector

First step to wide RN prescribing?
The kick-off of a six-month 'demonstration' of diabetes nurse specialist prescribing is a stepping-stone to wider RN prescribing, believes project leader Helen Snell.

http://www.nursingreview.co.nz/pages/section/article.php?s=News+Feed&idArticle=20655

New 'bonded' nurses to be tracked
Mental health and aged care are priorities for the 2011 voluntary bonding intake but still unknown is how many of the 2009 intake remain in the scheme.

http://www.nursingreview.co.nz/pages/section/article.php?s=News+Feed&idArticle=20654

Tamariki ora more than just weighing the baby
Sharon Morunga has developed her nursing skills and practice over the years into a kaupapa Mäori approach of training health workers with a special interest in screening for family violence, which led to her master's dissertation on this topic.

http://bit.ly/eAveit

4500 students to lose at school care

Health services for 4500 Auckland school students are being cut to save money.

http://www.nzherald.co.nz/education/news/article.cfm?c_id=35&objectid=10718927

Nurses slam school health review
A school nursing group is aghast that state-funded school health services in poor areas are to be reviewed, after previous evaluations confirmed their importance in improving teenagers' access to health care and advice.

http://www.nzherald.co.nz/nz/news/article.cfm?c_id=1&objectid=10719382




From international media sources
Nurses prefer dorsogluteal jabs to best practice ventrogluteal (Can)
Nurses prefer to use the dorsogluteal site for intramuscular injections to adults, despite evidence suggesting that it is not best practice, suggests Canadian research.

http://www.nursingtimes.net/5028744.article?referrer=e10
RCN warns of 12% cut to qualified nursing workforce (UK)
Trusts plan to shed a "shocking" 12% of their registered nursing workforce over the next four years, a Royal College of Nursing investigation has found.

http://www.nursingtimes.net/5028425.article?referrer=e7

Ontario nurse practitioners could admit, discharge patients (Can)
Nurse practitioners in Ontario may soon be able to admit and discharge patients from hospital, helping to make the health system more efficient and saving time for patients, according to the provincial government.

http://www.hrreporter.com/ArticleView.aspx?l=1&articleid=9949
Nurses Struggle As Staffing Pressures Bite, Says Royal College Of Nursing, (UK)

Nurses are propping up the NHS by consistently working in excess of their contracted hours and providing last minute shift cover. Findings from the Royal College of Nursing (RCN), released on the eve of its annual Congress...

http://www.medicalnewstoday.com/articles/221973.php

Nurses vote in favour of law on staffing ratios (UK)
The Royal College of Nursing has called on its leaders to campaign for legally enforceable staff-to-patient ratios, despite fears that the measure could prompt a "race to the bottom" to minimum levels.

http://www.nursingtimes.net/5028632.article?referrer=e1
Doctors Oppose Nurses Vaccinating Independently

Registered nurses from Medimobile flu services will be available to administer flu vaccinations in Priceline pharmacies around the country over the next month. However, doctors are criticising the initiative to get flu vaccine rates up, claiming nurses are not adequately qualified to deal with possible adverse reactions to the vaccines.

http://bit.ly/ed3Wa0

Aged Care Sector Wants New Blood
The aged care sector is offering new incentives to graduate nurses in an attempt to attract "new blood." Recent reports, such as Access Economics' Caring Places, Volume 2 and the Productivity Commission's draft report, indicate a looming staffing crisis in aged care, especially in rural areas

http://bit.ly/igoOuA
Libre: Embassy advisory

THIS was a long time coming and, most probably, the advisory from the Philippine Embassy on registered nurses or nursing graduates came in the wake of the Christchurch earthquake that claimed the lives of Filipino nurses, some of them from Cebu City.

http://www.sunstar.com.ph/cebu/opinion/2011/04/15/libre-embassy-advisory-150665

Nurse specialists at risk once again, warns RCN survey (UK)
One in 10 specialist nurses believe they are at risk of redundancy and more than a third are being asked to cover non specialist staff shortages, according to a survey by the Royal College of Nursing.

http://www.nursingtimes.net/5028671.article?referrer=e1

Call to keep student nursing places (UK)
A university vice chancellor has attacked plans to cut student nursing places and called on the health secretary to "save the education of the country's future nurses."

http://www.nursingtimes.net/5028715.article?referrer=e1

Former spin doctor calls nurses to fight mental health cuts (UK)
Nurses have been asked to stand together to fight cuts to mental health services by former government advisor Alastair Campbell.
Public health

Call for ministry to lead in checking pregnant women
Height and weight checks on pregnant women should be standardised by the Ministry of Health to cut the risk of complications, a Southern District Health Board obstetrician/gynaecologist says.

http://www.odt.co.nz/news/dunedin/156448/call-ministry-lead-checking-pregnant-women

Vaccination-rate-dismal
The Government's top scientist has lashed out at New Zealand's
dismal childhood immunisation rates.
http://www.stuff.co.nz/national/health/4900007/Vaccination-rate-dismal
Health law expert to discuss patients' rights at Guillain-Barré Syndrome conference

Former New Zealand Health and Disability Commissioner Ron Paterson will deliver a keynote address on patients' rights at a conference in Wellington later this month focused on the rare disorder Guillain-Barré Syndrome.

http://www.scoop.co.nz/stories/GE1104/S00048/health-law-expert-to-discuss-patients-rights-at-gbs-group.htm

Jump-in-breast-cancer-screening-numbers/
The number of women taking part in a free breast cancer screening programme has increased by more than 40,000 in the past two years.
http://www.stuff.co.nz/national/health/4892179/Jump-in-breast-cancer-screening-numbers/
Work and Management
Minding-your-Ps-and-Qs-in-email
OPINION:
Email has been with us for some time, so you'd think people would have learned how to use it properly by now.
And I'm not just talking about people trying to get their heads around the so-called intricacies of CC and BCC.

http://www.stuff.co.nz/business/opinion/4871443/Minding-your-Ps-and-Qs-in-email

Top five reasons why employees leave their jobs
How to avoid unnecessary staff turnover

More than 60 per cent of individuals in today's workforce say they will change their career and re-invent themselves at least once during their working life, so employers need to stay ahead of the game by creating a work environment that fosters opportunity and encourages employees to want to stay long-term while at the same time realising their desire for change.

http://bit.ly/f8qpQE

Employee recognition at work
OPINION:
 Last week, the Japanese government placed ads in newspapers around the world saying "thank-you" from Prime Minister Naoto Kan.
The ads expressed appreciation for the support Japan received in recent weeks. Such a public show of gratitude in politics is rare. In the workplace, it's even more uncommon.

http://www.stuff.co.nz/business/opinion/4899782/Employee-recognition-at-work
Websites of interest 
Hyperbaric Technicians and Nurses Association
The HTNA was formed in Australia on 29 August 1992 and incorporated on 4 March 1993.
Our purpose is to provide and encourage the exchange of information, standardise practice and protocols within technical and nursing communities, educate and inform the recreational diving industry and to encourage hyperbaric research in order to advance the scientific basis of our practice.

http://www.htna.com.au/
The Association of Respiratory Nurse Specialists
(ARNS) has launched their own website.
http://www.arns.co.uk/

Welcome to Research Review
10,000 medical journals are published each month and for the medical community keeping up to date is hard. Research Review publications make it easy, bringing the most important studies to your inbox with commentary from New Zealand specialists. All Research Review publications are free to receive. 
http://www.researchreview.co.nz/index.php?option=com_content&view=frontpage&Itemid=1
Articles of interest
12-hour Shifts

In more than eight years as a labor and delivery nurse, Hallie Shafer, has always worked 12-hour shifts. Shafer, who works on the special delivery unit, can't imagine working any other shift.

http://news.nurse.com/article/20110404/NATIONAL01/104040062/

Is your facility equipped for safe patient handling?
Nursing Management:
April 2011 - Volume 42 - Issue 4 - p 46–47

Nursing professionals are among the groups at the highest risk for musculoskeletal injuries. The American Nurses Association (ANA) has reported that 38% of RNs have suffered work-related back pain severe enough to require taking time off work.1 Estimates of expenses range from $29.3 million to $1.7 billion.1–3 Clearly, healthcare leadership should pursue proactive programs and initiatives for preventing injuries to healthcare workers. This article outlines legislative activities, Intermountain Healthcare's initiatives, and what nursing leaders can do to make it safer for nurses in their organizations.

http://journals.lww.com/nursingmanagement/Fulltext/2011/04000/Is_your_facility_equipped_for_safe_patient.11.aspx


From the Ministry of Health
Targeting Smokers: Better Help for Smokers to Quit
Date of publication (online): 14 April 2011
Summary of publication

In July 2009 the Government showed its commitment to helping smokers to quit by introducing a health target of "Better Help for Smokers to Quit"
The health target requires DHBs, which run the country's public hospitals to ensure that:
90% of hospitalised smokers will be provided with advice and help to quit by July 2011 and 95% by July 2012.
This publication looks at how DHBs and their service providers are working to achieve this health target and discusses how the real gains that are being made thanks to the commitment, skills and teamwork of those on the frontline and those who provide health services and support in the community.
http://www.moh.govt.nz/moh.nsf/indexmh/targeting-smokers-better-help-for-smokers-to-quit