News bulletin 7 June 2017
on 7 June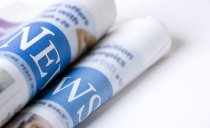 Welcome to the College of Nurses Aotearoa News Update.
No. 351 7 June 2017
NATIONAL NEWS
Over 240 nurses supported to take vital roles
Health Minister Jonathan Coleman says an incentive scheme that has attracted over 240 nursing graduates to register to work in specialties and communities that are traditionally hard-to-staff is making a real difference.
Read more here
Calls for nurses to talk about mental health and wellbeing
Nurses are good at taking care of other people, but their own health needs to be a priority, a Massey University senior lecturer says.
Busy environments, high expectations and pressures associated with rosters can take a toll on nurses, and they are often stressed and overworked, Dr Stacey Wilson said.
Read more here
Nursing numbers unknown, but Waikato staffing shortage 'improved'
The condition has improved, but it is not yet known if Waikato Hospital's staffing situation has been nursed back to full health.
On Thursday evening, hospital bosses were scrambling to fill about 30 spaces for nurses on night shift due to "general illness" taking a toll.
Read more here
Nurses are the 'keepers of secrets' on Great Barrier Island
Nurses are the witnesses to life, love and death in a small community.On Great Barrier Island, there is no getting away from the Howies. Leonie is a nurse and Ivan a GP and marriage and funeral celebrant. They, along with nurse and midwife Adele Robertson, are the longest-serving members of the medical practice that provides cradle-to-grave care for the island's 900 residents.
Read more here
Health care successes highlighted, but inequities remain
The latest snapshot of the quality of New Zealand's health care, published today, shows continuing improvements, but also highlights ongoing inequity in treatment.
Read more here
Waitangi Tribunal sets out on health services and outcomes inquiry
About 140 claimant groups have sought to participate in the Waitangi Tribunal's Kaupapa Inquiry into health services and health outcomes.
Read more here
CANCER ISSUES
Identifying gaps in the care of Māori cancer patients
Primary care is pivotal in cancer prevention, detection and access to treatment and supportive care, but what about reducing inequalities between Māori and non-Maori patients?
Read more here
CHILD AND MATERNAL HEALTH
Supporting families to raise healthy kids
Health Minister and Sport and Recreation Minister Jonathan Coleman has released the 'Sit Less, Move More, Sleep Well: Active play guidelines for under-fives'.
Read more here
Study outlines risk factors behind sudden deaths of infants
The combination of bed sharing and maternal smoking is extremely hazardous for infants, giving rise to a 32-fold increase in the risk of sudden unexpected death in infancy, new research has found.
Read more here
DHBs
Fifteen hour waits, rejection for patients at Palmerston North Hospital amid capacity crisis
Patients are spending up to 15 hours in the Palmerston North Hospital's emergency department, as staff struggle to clear a massive backlog.
Read more here
Counties Manukau district health board in financial crisis
One of the country's largest district health boards is under "close scrutiny" following revelations it is in financial strife.Counties Manukau Health chairman Lester Levy said he was "very, very worried" about the "difficult and challenging near-term financial future" the organisation faced.
Read more here
Wellington Hospital sends pre-op patients to motels in response to bed shortages
Cash-strapped Wellington Hospital has been paying to put out-of-town patients up in motels the night before surgery because of a shortage of beds.
Read more here
Capital & Coast DHB's debt hole deepens as boss admits 20 years of deficits
Capital & Coast District Health Board's projected debt hole has more than doubled in the past year, as its chief executive admits it has been running at a loss for 20 years.
Read more here
Emergency departments 'running out of beds' in Nelson and Marlborough
The emergency departments at Nelson and Wairau Hospitals are currently experiencing "unusually high" demand for this time of year, the health board chief executive says.
Read more here
ETHICAL ISSUES
'People have a natural lifespan' - two thirds of Kiwi nurses support assisted dying
Two thirds of Kiwi nurses and a third of doctors support legalising assisted dying after witnessing "many undignified and frankly awful deaths", a new report has found.
Read more here
MENTAL HEALTH
Serious mental health shortcomings exposed in Auditor-General report
Mental health patients have been discharged from hospital without a support plan - with others kept in units for "years" rather than days, a damning report from the Auditor-General has found.
Read more here
One third of Cantabrians suffering aftershock stress
A survey of well-being in Canterbury shows aftershocks are still causing distress or anxiety for almost a third of people in the region.
Read more here
Number of children and teens on anti-depressants doubles
The number of children and teenagers on Prozac-style anti-depressants has soared 98 per cent in the last 10 years to a total of nearly 15,000 young people last year.
Read more here
PATIENT SAFETY
Maori more likely to die after surgery - report on New Zealand's health system finds
Maori are 60 per cent more likely to die after surgery and Maori mothers twice as likely to die in childbirth than their European counterparts, according to new report on the health system.
Read more here
PHARMACY
Who will be able to get cannabidiol prescribed by a doctor - and when
The wheels are in motion to allow doctors to prescribe cannabis-based products as a medicine, but it is unclear how long it will be before they can do so regularly.
Read more here
Researchers says chemists should sell cigarettes, but pharmacists disagree
Selling cigarettes as restricted items in pharmacies is not the answer to dairy owners' crime fears, chemists say. Tobacco-control experts say selling cigarettes in adult stores, or even pharmacies, was preferable to reduce people's access, new research published by University of Otago academics shows.
Read more here
PRIMARY HEALTH CARE
Doctor's fees will increase unless Government stumps up more cash: GPs
A trip to the doctor may be pushed out of reach for many as GP fees increase to cover costs, medical practitioners say. The latest Budget brought no new money to address the rising costs GPs faced, so doctors would have no option but to pass on the costs to patients, Pegasus Health chairman Professor Les Toop said.
Read more here
RURAL HEALTH
College of Health joins Rural Health Alliance
Massey University's College of Health has joined the Rural Health Alliance Aotearoa New Zealand (RHAANZ), with College Pro Vice-Chancellor Professor Jane Mills elected to its Council.
Read more here
STROKE
New Zealand's preventable $3 billion problem
Stroke is the most common cause of permanent disability, costing the country an estimated $3 billion each year. This week, a nationwide campaign to raise awareness around the condition kicks off. Teuila Fuatai reports.
Read more here
Stroke campaign launches with special focus on Māori
The FAST campaign to help kiwis recognise the main signs of stroke and to call 111 immediately begins today. The campaign will have a special focus on Māori, who are considered to be two to three times at greater risk than non- Māori of ischaemic stroke.
Read more here
WORKFORCE
More diversity in our health workforce
Health Minister Jonathan Coleman says an incentive scheme designed to increase the number of health professionals working in communities and roles that have traditionally been difficult to staff is supporting the diversity of the health workforce.
Read more here
INTERNATIONAL NEWS
NHS doctors and nurses to be offered '£950 spirituality lessons to improve their bedside manner'
Doctors to be offered spirituality so patients can get more compassionate careStaff will be able to qualify in subject with a diploma approved by Ofqual
The four-day training will teach healthcare professionals how to improve their bedside manner and encourage patients to have more meaningful lives
Read more here
WORKPLACE
Attracting Millennials to the nursing unit
Within a very few short years, Millennials will make up a majority of the workforce, and that percentage will continue to grow for at least another decade as the generation fully comes into its own.
Read more here
ARTICLES OF INTEREST
Barriers and carriers: a multicenter survey of nurses' barriers and facilitators to monitoring of nurse-sensitive outcomes in intensive care units. Stalpers D, De Vos MLG, Van Der Linden D, Kaljouw MJ, Schuurmans MJ Nurs Open. 2017;00:1–8.
To identify nurses' barriers and facilitators to monitoring of nurse-sensitive outcomes in intensive care units (ICUs), and to explore influential nurse characteristics and work environment factors.
Design
A cross-sectional survey in three Dutch ICUs between October 2013 - June 2014.
Read more here
FROM THE MINISTRY OF HEALTH
Immunisation Handbook 2017
The Immunisation Handbook 2017 (the Handbook) provides clinical guidelines for health professionals on the safest and most effective use of vaccines in their practice. These guidelines are based on the best scientific evidence available at the time of publication, from published and unpublished literature.
Read more here
Sit Less, Move More, Sleep Well: Active play guidelines for under-fives
These Guidelines provide population health advice to support health practitioners, early childhood educators, regional sports trusts and others who provide advice to parents, caregivers and whānau or families on physical activity for children under five years of age.
Read more here
REPORTS ONLINE
Mental health: Effectiveness of the planning to discharge people from hospital
This report considers whether discharge planning is completed as intended, whether the needs identified are met after people leave hospital, and whether discharge planning is helping to improve outcomes for people. My staff analysed data for all district health boards, closely inspected practices at three district health boards, and considered the views of a broad range of people directly involved in delivering services.

We focused on people experiencing mental health problems acute enough that they were admitted to hospital. Although they are a relatively small group, their acute and often complex health problems mean that they can need a large amount of care and support from the country's health services.
Read more here
RESOURCES ONLINE
The May edition of the Australian College of Nursing's monthly e-zine featuring the latest on nursing practice, policy developments and professional issues.
Download a PDF version here or view it in ISSUU here.
The above information has been collated for the College of Nurses Aotearoa (NZ) Inc by Linda Stopforth, SNIPS and is provided on a weekly basis. It is current as at Tuesday 6 June 2017
If you have any feedback about content - what parts are most useful or what you would like added - please email admin@nurse.org.nz
For more up to date news and information follow SNIPS at:
Facebook: Snips Info
twitter: @SnipsInfo