News Bulletin 27 Apr
on 27 April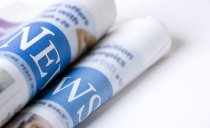 From NZ media this week
MidCentral diabetes nurses authorised to prescribe
Health Minister Tony Ryall today congratulated MidCentral diabetes nurses who are among the first New Zealand registered nurses to independently prescribe medication to their patients.

http://www.nzdoctor.co.nz/un-doctored/2011/april-2011/21/midcentral-diabetes-nurses-authorised-to-prescribe-.aspx

Nurses granted right to prescribe in new approach to diabetes care
A group of nurses are for the first time being allowed to prescribe medications to patients in a six month trial launched last week.

http://bit.ly/fpX4RY

Nurse-is-blown-away-by-dying-92-year-olds-care
A district nurse says she was "blown away" by the living conditions of a terminally ill patient.

http://www.stuff.co.nz/national/health/4907835/Nurse-is-blown-away-by-dying-92-year-olds-care

Tapu Misa: Govt foolish to sniff around school nursing for savings
Tapu Misa writes that if healthy children turn into productive adults, where's the logic in reviewing so vital a service?

http://www.nzherald.co.nz/health/news/article.cfm?c_id=204&objectid=10719995

Govt opts for 'outdated' bowel cancer test
The Ministry of Health has rejected a bowel cancer screening test that will be adopted in Britain in favour of one labelled "outdated" by a New Zealand expert.

http://www.nzherald.co.nz/nz/news/article.cfm?c_id=1&objectid=10720418

Call to proceed with cancer pilot
The Ministry of Health should proceed with existing plans for its bowel cancer screening pilot and at this stage it should not include flexible sigmoidoscopy (FS), the Gastroenterology Society says.

http://www.odt.co.nz/campus/university-otago/157589/call-proceed-cancer-pilot

Choice-gone-for-Chch-old-folk
The loss of 600 rest-home beds means the elderly in Christchurch will have "no choice" over where they grow old, aged care providers say.

http://www.stuff.co.nz/national/christchurch-earthquake/4922983/Choice-gone-for-Chch-old-folk

Elderly-abuse-reports-sky-rocket
Elder-abuse reports have skyrocketed since February's earthquake, Age Concern Canterbury says.

http://www.stuff.co.nz/the-press/news/christchurch-earthquake-2011/4920348/Elderly-abuse-reports-sky-rocket

Rest-home-closure-axes-23-jobs
Oceania Group is closing its Omaio Rest Home in Stoke, moving elderly residents just shifted from the Christchurch quake and laying off newly hired staff.
http://www.stuff.co.nz/nelson-mail/news/4904691/Rest-home-closure-axes-23-jobs

Health Board To Take The Lead In Research Of Elderly Care
Waikato District Health Board is set to take a lead role in research in the care of older people across the country with the appointment of New Zealand's first Professor of Gerontology Nursing.

http://www.scoop.co.nz/stories/GE1104/S00055/health-board-to-take-the-lead-in-research-of-elderly-care.htm

Doctors-call-for-law-on-legal-highs
A big jump in reported ill-effects from smoking legal highs has a team of medical experts calling on the Government to tighten drug laws.
http://www.stuff.co.nz/national/health/4919960/Doctors-call-for-law-on-legal-highs

School-injuries-cost-14m
Injuries to school pupils in 2010 cost $14m with principals saying obesity, a "bubble-wrap" culture and a lack of milk are factors in many cases.

http://www.stuff.co.nz/the-press/news/4922942/School-injuries-cost-14m

Dip-in-health-failing-pupils
Thousands of students are failing due to undiagnosed health problems, research shows.

http://www.stuff.co.nz/national/education/4925177/Dip-in-health-failing-pupils

Youth-suffer-shocking-dental-health
Many youth have unhealthy teeth and gums despite being eligible for free dental care, a study of Christchurch pupils shows.

http://www.stuff.co.nz/the-press/news/4925200/Youth-suffer-shocking-dental-health

Hospital-trial-may-bring-big-savings
The days of patient charts at the end of hospital beds will soon be over if a new system about to be trialled by the Taranaki DHB yields results.

http://www.stuff.co.nz/taranaki-daily-news/news/4925361/Hospital-trial-may-bring-big-savings

ACC shift on hearing aids will bring more isolation
'The most vulnerable will suffer most'
It's not only the rising price of fuel, milk and bread that is worrying people, it is also the price of hearing, and a Nelson man says his struggle to afford hearing aids is something that will be hitting many of the hearing-impaired in the district.

http://www.stuff.co.nz/nelson-mail/news/4904687/ACC-shift-on-hearing-aids-will-bring-more-isolation

Needs of ageing Māori are diverse
There is no one size fits all model of care when it comes to supporting older Māori, according to the director of Massey University's Research Centre for Māori Health and Development, Chris Cunningham

http://www.scoop.co.nz/stories/GE1104/S00058/needs-of-ageing-maori-are-diverse.htm

$500k to avoid medication errors
The first stage of a programme to reduce medication errors is getting $500,000 funding, Health Minister Tony Ryall says.

http://www.nzherald.co.nz/nz/news/article.cfm?c_id=1&objectid=10720622

At-risk-Canterbury-families-face-stiff-winter
Overcrowding, cold housing and increased unemployment may be creating a "perfect storm" for health services in quake-hit Canterbury

http://www.stuff.co.nz/national/christchurch-earthquake/4913333/At-risk-Canterbury-families-face-stiff-winter




From international media sources
NHS boss says nursing directors must back cuts
The NHS chief executive is tying nursing directors to controversial staff cuts by saying they must sign all such savings plans.

http://www.nursingtimes.net/5028745.article?referrer=e3

Some nurses skip sleep for 24 hours
A survey of 388 nurses at Vanderbilt University Medical Center found 25% had gone 24 hours without sleep to adjust to a night shift. The study, published in the journal Public Library of Science One, found nurses switched sleep cycles as often as twice per week because of changing work schedules.

http://www.upi.com/Health_News/2011/04/15/Nurses-skip-sleep-for-24-hours-before-work/UPI-20681302846262/

Groups target alarm fatigue at hospitals
The Joint Commission is making alarm fatigue in hospitals a priority issue this year because of increasing reports that nurses do not hear or might ignore or turn off monitors that indicate patients are having problems. The commission said it will meet with FDA officials, who already are working with industry groups on ways to address the problem. The Boston Globe (free registration)

http://www.boston.com/news/local/massachusetts/articles/2011/04/18/groups_target_alarm_fatigue_at_hospitals/

The Dos and Don'ts of Social Media for Nurses
Experts say nurses should use social networking sites for learning purposes and to share their knowledge, make their accounts as private as possible and never discuss professional matters on such sites. "There are incredible benefits of social media in the nursing profession. But just like any tool, you've got to learn how to use it correctly," nurse Pamela Ressler said.
Pilot Health Scheme For Ex-offenders Extended - Liverpool Community Health NHS Trust

A pilot scheme which helps ex-offenders to get health checks, has been extended in Liverpool. Nurses from the prison health care service part of Liverpool Community Health NHS Trust, have been working with the Probation...

http://www.medicalnewstoday.com/articles/223018.php
Research to Understand Registered Nurse's Perspectives on Organisational

Commitment and How This Links to Retention
Retaining the nursing workforce is not only a challenge but within a global shortage of nurses is a priority for today's health care managers and nurse leaders.

http://bit.ly/e5FX7c

Teenagers in hospital want to discuss sex with nurses
Young people want the choice of discussing sexual health issues with nurses while in hospital, according to researchers in Liverpool.

http://www.nursingtimes.net/5029027.article?referrer=e26

Night shift napping boosts nurses' performance and personal health
Napping during night shifts benefits nurses and their ability to care for patients, according to a study carried out in Canada

http://www.nursingtimes.net/5029013.article?referrer=e26

Too general for a specialist? Too specialist for a RGN?
Last week the RCN congress debate over governments requiring all nurses to work across all clinical specialities brought up some interesing questions

http://www.nursingtimes.net/5028906.article?referrer=e3

Hospital nurses dissatisfied with jobs, certain benefits
Some nurses are dissatisfied with the quality of their employment benefits and express low levels of job satisfaction, according to a new study. In a comprehensive survey of 95,449 nurses in 614 American hospitals and health care settings, researchers at the University of Pennsylvania found nearly 41 percent were dissatisfied with their health care benefits—more than double that of nurses working elsewhere, showing broad-based disincentives to attracting nurses to work at the bedside.

http://www.americannursetoday.com/Article.aspx?id=7728&fid=7658
Public health
Fears-of-sex-infection-superbug

Sexual health experts are worried gonorrhoea is becoming NZ's next superbug.

http://www.stuff.co.nz/national/health/4904027/Fears-of-sex-infection-superbug

Protect Your Child - Immunise
Encouraging parents to get their child immunised on time is one of the key messages for National Immunisation Week which kicks off on Saturday. Immunisation helps protect children against serious diseases that can make them extremely sick

http://www.scoop.co.nz/stories/GE1104/S00068/protect-your-child-immunise.htm

Whooping cough catches oldies out
Whooping cough not only affects the young; people over 45 are also getting diagnosed with the highly contagious bacterial disease, a study carried out by a Waikato DHB clinical research team has found.

http://www.scoop.co.nz/stories/GE1104/S00063/whooping-cough-catches-oldies-out.htm
  Reports
UK: Strategic high impact changes: childhood obesity
Source: Department of Health
From the Foreword:
Britain is now one of the most obese nations in Europe. Over 23% of our 4–5-year-olds are now overweight or obese, as well as over 33% of our 10–11-year-olds. One in five mothers are currently estimated to be overweight or obese.

http://web.docuticker.com/go/docubase/64183
 Articles of interest 

Leveraging Certified Nursing Assistant Documentation and Knowledge to Improve Clinical Decision Making: The On-Time Quality Improvement Program to Prevent Pressure Ulcers

Advances in Skin & Wound Care: The Journal for Prevention and Healing
April 2011 
Volume 24 Number 4
Pages 182 – 188
ABSTRACT: The goal of this article was to enhance understanding of the On-Time Quality Improvement for Long-term Care Program, a practical approach to embed health information technology into quality improvement in nursing homes that leverages certified nursing assistant documentation and knowledge, supports frontline clinical decision making, and establishes proactive intervention for pressure ulcer prevention.

http://www.nursingcenter.com/library/JournalArticle.asp?Article_ID=1147478
 

'There will be fewer trained nurses and their role will be largely supervisory'

We quiz Sara Owen, professor of nursing, and the dean of the Faculty of Health, Life and Social Sciences at the University of Lincoln, who has been a nurse for about 30 years.

http://www.nursingtimes.net/5028499.article?referrer=e10

Nurse Executives Focus on Complexity of Care Delivery
The average nurse is in cognitive overload, completing about 100 tasks per shift with an interruption every three minutes. At its annual meeting, the American Organization of Nurse Executives' put the spotlight on the current nature of nursing work to see how care delivery can be reshaped.

http://www.healthleadersmedia.com/content/NRS-265126/Nurse-Executives-Focus-on-Complexity-of-Care-Delivery
Website of interest

Cancer Information
The Cancer Society of New Zealand provides information on types of cancer, diagnosis, methods of treatment and advice on living with cancer.
You can read our information online, as free printed booklets (detailed information), or Information Sheets (the brief facts). Theses are available from your local Cancer Society.

http://www.cancernz.org.nz/information/
New publications

Community Health and Wellness, 4th Edition
Primary Health Care in Practice
A new edition of the esteemed nursing text exploring social, cultural and political issues affecting individual and community health

What makes a healthy community? And how can nurses and midwives support community health and wellbeing?
In Community Health and Wellness, 4th Edition: Primary health care in practice, authors Anne McMurray and Jill Clendon advance the discussion of health as a product of the interaction between people and their environment.
Engagingly written and based on extensive research, this valuable nursing textbook is ideal for nursing students as well as those working in the field.
Issues such a gender and cultural inclusiveness provide essential backdrops to evidence-based policy, research and the provision of equitable health care for all.

http://www.elsevierhealth.com.au/au/product.jsp?isbn=9780729539548&_requestid=664898
 

Community-Based Health Interventions

Sally Guttmacher, Patricia J. Kelly, Yumary Ruiz-Janecko
ISBN: 978-0-7879-8311-6
Paperback
240 pages
March 2010
Community-Based Health Interventions covers the skills necessary to change health in a community setting through the reduction of disease, disease conditions, and risks to health, as well as create a supportive environment for the maintenance of the behavior changes. The first section provides background information about why interventions in communities are important, the history of several major community interventions, ethical issues in the design and implementation of interventions and the different types of interventions. The second section covers planning and activities needed to complete an intervention, along with the theoretical basis of interventions. The third section shows how to assess the needs and strengths of a particular community, gain community support, define the goals of an intervention and get
started. This section also contains information on obtaining material and financial support and on strategies for continuing the intervention beyond its initial phase. The final section examines current work and problems encountered as well as projecting future trends. Each chapter includes practice exercises or activities useful to students learning to develop interventions at the population or community level, such as public health, social work and nursing.

http://www.josseybass.com/WileyCDA/WileyTitle/productCd-078798311X.html

Continuing education / professional development opportunities

New Zealand – Addiction Nurses Seminar Series
An exciting series of  one-day seminars for all nurses working with people who have substance use problems/addictions is coming up in New Zealand in May.
The seminars are organised by Matua Raki (National Addiction Workforce Development) in partnership with DANA (Drug and Alcohol Nurses Association).
The aims of which are to foster relationships, enhance skills, hear about new and planned initiatives and explore career opportunities.
The seminars are free of charge and  lunch and morning tea will also be provided.
Invited Speakers include:

Daryle Deering-
NZ and overseas trends

Moira Gilmour-
Emergency Department initiative

Louise Leonard-
Nurse Practitioner Pathway

David Prentice-
Withdrawal management

Wendy Tait-
Coexisting problems

Steph Anderson-
Rural setting

Michelle Fowler & Shirley McKinney-Youth Drug CourtRaine Berry (Director, Matua Raki)-
Where to from here
Other nurses who might like to showcase their work or initiatives they are involved in are invited to do so. If you are interested in this please contact Klare Braye at 
Klare.braye@matuaraki.org.nz
For further information about the content please go to the Matua Raki website  at this link.

When and where?
The seminars will run from 9.30 to 4.00 at three regions around the country.
Dates for the seminars are:

20 May – Hamilton

19 August – Wellington

TBA mid February – Christchurch

How to register

Registration is through the Matua Raki website. Follow this link and then look under  "what's new" or "projects/AOD nursing/Addiction nurses seminars.
On the Edge: Nursing in the Age of Complexity Conference.

Plexus Institute. June 26–28, 2011; University of San Francisco, San Francisco, CA.
http://psnet.ahrq.gov/resource.aspx?resourceID=21381&sourceID=1&emailID=24815