News bulletin 28 June 2017
on 28 June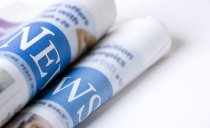 Welcome to the College of Nurses Aotearoa News Update.
No. 354 28 June 2017

NATIONAL NEWS

At home with Gabrielle Sexton-McDevitt, a Maori healer and nurse in Northland
Gabrielle Sexton-McDevitt works as a nurse and Maori healer. She lives in Koutu in the Hokianga, with her husband John, a sales project manager, three dogs, a cat, a mini horse and 22 chooks.
Read more here
Reconciliation, healing theme of Sir Maui Pomare Day celebration
Saturday's celebrations began with a memorial service and the laying of wreaths beside the monument of Pomare.Two nursing students, Lily Maxwell and Te Aroha Taylor, were presented with Sir Maui Pomare Scholarships.
Read more here
Nurses and doctors mend babies' hearts with help from Angel Flight
Cooperation in a remote rural area of Waikato enabled two babies with complex cardiac conditions to access specialist care at Starship Hospital in Auckland and follow up treatment and monitoring in their own home back in Taumarunui.
Read more here
Southern DHB nurses improving the physical health of people with serious mental illness
Mental health nurses in Southern DHB are taking steps to improve the physical health of people with major mental illness.
Since 2007, mental health nurses at the DHB have undergone specific training and education to raise awareness and enhance their knowledge of physical health issues to help narrow the significant mortality gap of up to 25 years, between people with mental illness and/or addiction, and the rest of the population.
Read more here
New te reo Māori glossary to provide terms specific to health sectors
A new Māori glossary will provide translations for existing words, and has also created many new words specific to Mental health, addiction and disability sectors.
Read more here
ASTHMA AND ALLERGIES
Asthma and Respiratory Foundation NZ support NZMA Health Literacy Policy Briefing
The Asthma and Respiratory Foundation NZ fully support improving health literacy across New Zealand. Our commitment to this focus area was evident in the 2015 Ministry of Health, University of Otago and Asthma and Respiratory Foundation NZ collaborative report; 'Asthma Health Literacy for Māori Children in New Zealand'.
Read more here
CANCER ISSUES
Navigating through the challenges of cancer
He was a teenage cancer patient whose family thought he would make it.
But the long-time sufferer's aggressive illness proved incurable and the 17-year-old died four weeks after his final diagnosis.For Wendy Hayward-Morey stories like these are sad, but part of her job. She has been a cancer "navigator" at Te Whanau o Waipereira since 2006.
Read more here
World expert endorses New Zealand's bowel screening approach
The Ministry of Health has welcomed the endorsement of New Zealand's soon-to-be-implemented National Bowel Screening Programme (NBSP) by a world expert.
Read more here
CHILD AND MATERNAL HEALTH
Committee Says More Needs to be Done to Prevent Infant Death
The Child and Youth Mortality Review Committee (CYMRC) is calling for the Government's SUDI Prevention Programme to better serve whānau and families to prevent babies dying from sudden unexpected death in infancy (SUDI).
Read more here
END OF LIFE CARE
Study seeking to develop and protect Māori end-of-life care
A three-year study by the University of Auckland will seek to discover and strengthen Māori traditional end-of-life care practices to protect them for the future; this will have benefits for whānau carers, iwi and the health and palliative care sectors.
Read more here
HEALTH FUNDING AND RESEARCH
New strategy firmly backs NZ's health research workforce
New Zealand's first health research strategy will help nurture and grow a strong health research workforce that can provide solutions to New Zealand's unique health challenges, says Dr Tania Pocock, Acting Chief Executive at the Health Research Council of New Zealand (HRC).
Read more here
OBESITY / SUGAR TAX
Sugar tax: Where the political parties stand
Three months out from the general election politicians have been grilled about their stance on a sugar tax at symposium run by advocacy group Fighting Sugary in Soft Drinks (FIZZ).
Read more here
PUBLIC HEALTH
Vaccinations should be compulsory for 'the greater good' - vaccine inventor
A visiting vaccine expert believes New Zealand should follow Australia's lead and make vaccinations compulsory for all children.
Professor Ian Frazer said immunisation should be treated as a public health issue for the general good of the public.
Read more here
Free chickenpox vaccine available for babies next week
From Saturday free chickenpox vaccines will be available to 15-month-olds and 11-year-olds who have not had the disease.
Read more here
INTERNATIONAL NEWS
Specialist learning disability nurses now have permanent place in Suffolk GP surgeries after successful pilot
A year-long pilot which has seen mental health nurses working in Suffolk doctors' surgeries to improve care for patients with learning disabilities has been permanently commissioned due to its success.
Read more here
Clinical nurse specialists given roles across health systems, but few allowed full scope of practice
Clinical nurse specialists are deployed in roles across health systems, but many are unable to apply their full scope of practice, according to a new survey.
Read more here
Eye jabs by nurses free up docs' time
Mr Han Boon Huat, 68, has to get an injection into his eye cavity every month at Tan Tock Seng Hospital (TTSH) to treat his age-related macular degeneration, an eye disease that blurs his vision.
Read more here
New nursing apprenticeship program helps fill baby-boomer gap
HELENA – As baby-boomers get older, the healthcare industry has to deal with more patients and fewer care-givers.This week the Montana Department of Labor and Industry announced a new nursing apprenticeship program in cooperation with the Office of Public Instruction and the Montana University System
Read more here
A new warrior in the sepsis fight: Dedicated sepsis nurses
Dubbing herself an "infection babysitter," Dawn Nagel, a nurse at St. Joseph Hospital in Orange, Calif., is part of a growing trend as hospitals look to fight sepsis — she's a dedicated sepsis nurse.
Read more here
What makes a nurse more likely to engage family members in patient care?
Critical care nurses play a central role in engaging family members with patient care in the intensive care unit, but several elements influence how they involve family in the patient care process.
Read more here
WELLBEING
Managing Stress
Create Calm in Your Career
Many of us experience stress in life, whether this is in the short term from one-off projects, or long-term stress from a high-pressure career.
Not only can this be profoundly unpleasant, it can seriously affect our health and our work. However, it is possible to manage stress, if you use the right tools and techniques.In this article, we'll look at what stress is, what increases your risk of experiencing it, and how you can manage it, so that it doesn't affect your well-being and productivity.
Read more here
ARTICLES OF INTEREST
EBM: A pathway to evidence-based nursing management
Nursing2017
February 2017, Volume :47 Number 2 , page 43 - 46 [Free]
EBM is the utilization of various types of research evidence by managerial leaders to support decision making to improve processes and outcomes.2 EBM provides managers with the resources they need to create positive change, such as collective scientific evidence and validated information.
Read more here
Reviving the Journal Club as a Nursing Professional Development Strategy
Journal for Nurses in Professional Development - Featured Journal
March/April 2016, Volume :32 Number 2 , page 104 - 106 [Free]
Journal Clubs have long been used with great success in medical education. They were instituted in the early 1800s in England where a group of students met regularly in a room over a baker's shop to read journals or play cards. In Montreal in 1875, Osler, considered one of the fathers of modern medicine who established the medical residency program, developed a Journal Club for medical residents to share articles, because the journals were too expensive for individual purchase. They met at dinner to review and discuss the latest medical research. By 1900, Journal Clubs were a routine part of medical education.
Read more here
This article is not freely available but may be accessed through databases and libraries to which readers have access.
Sekse, R. J. T., Hunskår, I. and Ellingsen, S. (), The nurse's role in palliative care: A qualitative meta-synthesis. J Clin Nurs. Accepted Author Manuscript. doi:10.1111/jocn.13912
The aim of this review is to explore how nurses, across various health systems, describe their role in providing palliative care for patients with life-threatening illnesses.
Despite the fact that nurses make up the largest group of health care professionals, little is known about their role in palliative care, across health services.
FROM THE MINISTRY OF HEALTH
New Zealand Health Research Strategy 2017-2027
This strategy sets out a vision for New Zealand's health research and identifies four strategic priorities for the health research and innovation system.
Read more here
LAW AND LEGISLATION
Newborn Enrolment with General Practice Bill 2017 (Member's Bill – Dr Parmjeet Parmar)
PurposeThe aim of the Bill is to require that newborn babies (newborns) are enrolled with a general practice and primary health organisation before the newborn is due for his or her first immunisation at 6 weeks of age.
Read more here
The above information has been collated for the College of Nurses Aotearoa (NZ) Inc by Linda Stopforth, SNIPS and is provided on a weekly basis. It is current as at Tuesday 27 June 2017
If you have any feedback about content - what parts are most useful or what you would like added - please email admin@nurse.org.nz
For more up to date news and information follow SNIPS at:
Facebook: Snips Info
twitter: @SnipsInfo