News Bulletin 4th May 2011
on 4 May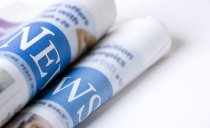 IND 2011: Closing The Gap: Increasing Access and Equity
International Nurses Day (IND) is celebrated around the world every May 12
http://www.icn.ch/news/whats-new/ind-2011-closing-the-gap-increasing-access-and-equity.html  

From NZ media this week
Nurses-to-give-diabetes-meds
Nurses being able to prescribe certain diabetes medications will mean faster and easier access to treatment for patients.

http://www.stuff.co.nz/manawatu-standard/4926205/Nurses-to-give-diabetes-meds

Scientists critical of Alcohol Reform Bill
A paper published in the international scientific journal Drug & Alcohol Review examining the alcohol bill presently before Parliament argues that it falls well short of the major reform promised by government.

http://www.scoop.co.nz/stories/GE1105/S00003/scientists-critical-of-alcohol-reform-bill.htm

Employers Urged To Get Flu Vaccinations For Employees Under Way Now!
The window of opportunity for employers and employees to fully benefit from a flu vaccination programme is closing fast, according to Brian Blackman, chief executive of one of the country's leading injury management and wellness companies.

http://www.scoop.co.nz/stories/GE1105/S00004/employers-urged-to-get-flu-vaccinations-for-employees.htm

Call-for-rest-homes-to-stop-double-dipping
One man's battle to stop rest homes "double dipping" has forced a change in Nelson and Marlborough, and now he wants the Government to stop the practice nationally.

http://www.stuff.co.nz/nelson-mail/news/4927251/Call-for-rest-homes-to-stop-double-dipping

Rest-homes-told-to-refund
The Nelson Marlborough District Health Board has told rest home owners who have double-charged some residents for accommodation to refund the money.

http://www.stuff.co.nz/marlborough-express/news/4932281/Rest-homes-told-to-refund

Inquiry call over rest homes
A Tauranga man whose 100-year-old mother died after living in an Avenues rest home with undiagnosed scabies has likened the state of New Zealand's rest home sector to the Pike River disaster.

http://www.bayofplentytimes.co.nz/local/news/inquiry-call-over-rest-homes/3949558/
Hospital-death-blamed-on-feed-tube
A family want Hutt Hospital doctors to explain how a feeding tube pumped food into their father's body instead of his stomach

http://www.stuff.co.nz/dominion-post/news/4930161/Hospital-death-blamed-on-feed-tube

Stress-seen-as-risk-to-mens-health
The overall health of Christchurch men is likely to fall after February's quake, experts say.

http://www.stuff.co.nz/the-press/news/christchurch-earthquake-2011/4930191/Stress-seen-as-risk-to-mens-health

Reports of child abuse escalate in Central North Island
Child abuse complaints have more than tripled in Rotorua, Whakatane and Taupo in the past five years.

http://www.nzherald.co.nz/crime/news/article.cfm?c_id=30&objectid=10721622

British nurse remembered at Kauri Museum ceremony
Hundreds gathered at Anzac services throughout Kaipara to remember those who had fallen in battle - particularly those during World War I's fateful Gallipoli campaign.

http://www.northernadvocate.co.nz/local/news/british-nurse-remembered-at-kauri-museum-ceremony/3949499/
Mobile Phones Worth A Million To Starship
Old mobile phones might be junk to the New Zealand public but to the national children's hospital they're worth a million.

http://www.scoop.co.nz/stories/GE1104/S00071/mobile-phones-worth-a-million-to-starship.htm

Diabetes-rates-in-Waikato-puzzle
Hamilton mother Michelle Gray is concerned about the rising number of children diagnosed with type one diabetes.

http://www.stuff.co.nz/waikato-times/4936779/Diabetes-rates-in-Waikato-puzzle/

Reports Paints Picture of Waikato's Youngest Patients
From autism to childhood cancer. A leading public health physician will tomorrow (Thursday) present a report, which analysed the health of Waikato Hospital's youngest hospital patients between the 10 years 2000 to 2009.

http://www.scoop.co.nz/stories/GE1104/S00078/reports-paints-picture-of-waikatos-youngest-patients.htm

Poor-kids-in-hospital-more-often
The number of Waikato children admitted to hospital with low-income related medical conditions is on the rise with the situation described as "shocking and dire" by one Hamilton budget adviser.

http://www.stuff.co.nz/waikato-times/news/4936782/Poor-kids-in-hospital-more-often

Increased asthma hospitalisations among children
Today is the first day of Asthma Awareness Week, which runs until Tuesday 3 May. New Ministry of Health figures reveal that asthma hospitalisations among New Zealand children have increased. In the 2009/2010 year, there were 4618 hospitalisations ...

http://www.scoop.co.nz/stories/GE1104/S00080/increased-asthma-hospitalisations-among-children.htm

Pikiao trust earns healthy acclaim
Te Runanga O Ngati Pikiao Trust has earned a prestigious award for its efforts to improve the health of its workforce. The WorkWell Bronze Standard Accreditation was presented to Te Runanga O Ngati Pikiao Trust at the trust's Rotorua office this month in recognition of its commitment to staff health and wellbeing.
http://www.rotoruadailypost.co.nz/local/news/pikiao-trust-earns-healthy-acclaim/3949674/

Missed-appointments-cost-hospital-millions
Waikato people are shockers for not fronting for medical appointments – and it's costing taxpayers millions.

http://www.stuff.co.nz/waikato-times/news/4936783/Missed-appointments-cost-hospital-millions

Workplace deaths, injuries cost NZ billions
Workplace deaths and injuries cost the country billions of dollars a year and the emotional toll on workers, their families and friends is immeasurable, says Minister of Labour Kate Wilkinson.

http://www.nzherald.co.nz/nz/news/article.cfm?c_id=1&objectid=10722066




From international media sources
Practices are better at retaining nurses than hospitals, study says
A CareerBuilder analysis found that registered nurses worked an average of 3.3 years at physician offices before changing jobs, while they only averaged 3.1 years at general hospitals and 1.8 years at long-term care facilities. The survey found 49% of nurses said staffing levels and advancement opportunities are factors for retention, 40% cited work overload and 35% mentioned salary.

http://www.ama-assn.org/amednews/2011/04/18/bisd0419.htm

Do Universities Educate or Train Nurses?
Just three decades ago nurses received their training in hospitals, not in the lecture halls on university campuses. However, some experts claim that the shift in our society to have more people tertiary-qualified, and the increasing need for a competitive edge, has come at the cost of professional, "real-world" experience. This is evident among a range of careers, and may also be true in the nursing profession.

http://bit.ly/gnn10e

Hospitals drowning in noise
Improved medical technology has brought din to health centers
studies find sounds may be hindering recovery

http://bit.ly/eeoxzY

Hospitals' high-tech tools track who's washing their hands
Hospitals are getting more high-tech in monitoring whether staff are washing hands to reduce infections, moving away from the standard "secret shopper" method of patrolling units. The HyGreen system detects alcohol from gels and soaps and buzzes staff through badges to remind them to wash their hands, while nGage uses switches on gel dispensers to track usage and RFID sensors in badges to detect when people are near a sink

http://www.ama-assn.org/amednews/2011/04/25/prsa0425.htm

The Coming Age of the Patient Navigator
More health plans and physicians are hiring patient navigators or care managers, who are likely to be registered nurses, to help patients comply with medical regimens, manage chronic diseases and stay healthy in an effort to reduce hospital readmissions. Providers faced with reimbursement cuts due to readmissions are
rethinking their ideas about disease management, experts say, but there isn't a lot of data yet on which patient navigator programs are cost-effective.

http://www.healthleadersmedia.com/content/MAG-264896/The-Coming-Age-of-the-Patient-Navigator

Nurses on the Top 25 Women in Healthcare List
Modern Healthcare recognized seven nurses in its list of 25 women who have made significant contributions in health care. "Nurses are critical to our health system quality and safety and, therefore, it is so important to recognize their role and importance in leading change, developing new innovations and assuring that we are patient centered in the health care systems today," said Sally Jeffcoat, president and CEO of Saint Alphonsus Health System in Boise, Idaho, and one of the nurses on the list.

http://www.nursezone.com/Nursing-News-Events/more-news/Nurses-on-the-Top-25-Women-in-Healthcare-List_36828.aspx

FDA Urged to Ban Medical Use of Latex Gloves
Public Citizen, an advocacy group, has renewed its call for the FDA to ban latex and cornstarch-powdered gloves because they can expose health care workers and patients to serious allergic reactions. The FDA has proposed adding a warning to the packaging of such products, but "such action is grossly inadequate for dealing with this problem and likely would have little to no impact," says a letter from Public Citizen to the agency

http://www.healthleadersmedia.com/page-1/QUA-265413/FDA-Urged-to-Ban-Medical-Use-of-Latex-Gloves
The impact of emigration from some Pacific countries

A look now at the findings of a study on emigration - and the impact it has on home countries which people leave

http://www.radioaustralia.net.au/pacbeat/stories/201104/s3203920.htm

ANF Records Record Growth
The Australian Nursing Federation (ANF) is quickly becoming one of the largest unions in Australia. Statistics show that its membership now exceeds 200,000 registered and enrolled nurses, midwives, assistants in nursing and students

http://bit.ly/ezWhN1

Depression reported by 25 per cent of caregivers
One in four caregivers for ill or elderly relatives and friends said in a US survey that they suffer from depression, a figure far higher than for the population in general
.
http://www.stuff.co.nz/life-style/wellbeing/4933804/Depression-reported-by-25-per-cent-of-caregivers

Increased nurse OT linked to higher readmission rates
Higher levels of nurse overtime increase the probability of ER visits and readmissions after discharge, according to an online study published in the journal Health Services Research.

http://bit.ly/e1lwip
New Statistics on Nursing

The Australian Health Practitioner Regulation Agency (AHPRA) recently released a snapshot of the country's registered health practitioners. Thanks to the new national registration and accreditation scheme, the AHPRA has, for the first time, been able to provided figures for the number of registered nurses and midwives around Australia.

http://bit.ly/ikcycW
Public health
Flu-study-kicks-off-clinical-trials-unit
A new clinical trials unit at Wellington Hospital will let researchers carry out studies that have not been possible in New Zealand before.
http://www.stuff.co.nz/national/health/4948805/Flu-study-kicks-off-clinical-trials-unit

Parents-unaware-of-severity-of-childhood-illnesses
Fading memories of how severe some childhood illnesses can be is one of the main reasons people reject immunisation, an infectious diseases expert says.

http://www.stuff.co.nz/national/health/4930168/Parents-unaware-of-severity-of-childhood-illnesses

Serious skin infection rates double in children since 1990
Serious skin infection rates in New Zealand children have increased markedly over the last two decades according to new research from the University of Otago, Wellington.

http://www.scoop.co.nz/stories/GE1104/S00076/serious-skin-infection-rates-double-in-children-since-1990.htm

New Measles Case Highlights Need For Continued Vigilance
The Auckland Regional Public Health Service (ARPHS) is urging people to be vigilant if they suspect they could have measles after a new case was confirmed in Auckland late last week.

http://www.voxy.co.nz/health/new-measles-case-highlights-need-continued-vigilance/5/88679
 Work and management

Networking-know-how

OPINION:
Networking is not just about business cards, cold calling strangers and making presentations. It's really all about building connections and contacts.
http://www.stuff.co.nz/business/small-business/4942434/Networking-know-how
Boomerang employees better hires: NZ businesses
More than half of New Zealand businesses have rehired former employees - or boomerang employees - because they rate them as higher performers.

http://www.nzherald.co.nz/business/news/article.cfm?c_id=3&objectid=10721757

Hard-work-dealing-with-drama-queens
OPINION:
Every office has a drama queen - a man or woman who saps your energy, demands constant attention and who responds to events in theatrical attention grabbing ways.

http://www.stuff.co.nz/business/opinion/4936257/Hard-work-dealing-with-drama-queens
 

Articles of interest 

Why Doctors Should Be More Empathetic--But Not Too Much More
Research is revealing what goes on in the brains of health care workers when they see patients as objects

http://www.scientificamerican.com/article.cfm?id=doctors-and-dehumanization-effect&WT.mc_id=SA_DD_20110426
The QT interval: How long is too long?

What's the QT interval and why's it so important? In this article, I'll answer these questions plus show you how to measure the QT interval and how to recognize the types of long QT syndrome (LQTS) and their symptoms, causes, and treatments.

http://journals.lww.com/nursingmadeincrediblyeasy/Fulltext/2011/03000/The_QT_interval__How_long_is_too_long_.5.aspx

Multidisciplinary communication strategies for Magnet® success
Nursing Management:
April 2011 - Volume 42 - Issue 4 - p 49–53
Early in its Magnet® journey, Baptist Health faced a considerable problem: It lacked a sufficient communication infrastructure to get all 8,000 of its employees on the same page at the same time. What it lacked in structure, however, it made up for in its collaborative spirit. The organization had the will to collaborate and communicate about key Magnet concepts; it simply lacked a way to engage all employees system-wide in sharing practices, ideas, and feedback in a timely and effective manner.

http://journals.lww.com/nursingmanagement/Fulltext/2011/04000/Multidisciplinary_communication_strategies_for.12.aspx

Step It Up
Paula Smailes, RN, MSN, was not a fan of the nursing research class she took during her BSN studies some 14 years ago.

http://news.nurse.com/article/20110418/NATIONAL01/104180019/
S
pecial
F
eatures
: H
ealth
P
olicy
: Hospital Nurse Staffing and Public Health Emergency Preparedness: Implications for Policy

Public Health Nursing
Volume 27, Issue 5, pages 442–449, September/October 2010
Hospital restructuring policies and an impending nursing workforce shortage have threatened the nation's emergency preparedness. Current emergency response plans rely on sources of nurses that are limited and overestimated. A national investment in nursing education and workforce infrastructure, as well as incentives for hospitals to efficiently maximize nurse staffing, are needed to ensure emergency preparedness in the United States. This review highlights the challenges of maintaining hospital nursing surge capacity and policy implications of a nursing shortage.

http://onlinelibrary.wiley.com/doi/10.1111/j.1525-1446.2010.00877.x/full
Website of interest 

New Zealand Dermatology Nurses Society Incorporated (NZDNS)
Welcome to the New Zealand Dermatology Nurses Society. The formation of a recognised organisation has been on the horizon since the inaugural dermatology nurses and allied health professional's conference in 2006, and the society was registered in January 2010.
http://www.dermnet.org.nz/dermnursesnz/

ANZONA
ANZONA is an international organisation that was set up by local Orthopaedic Nursing associations throughout New Zealand and Australia.
To become a member, join your local association and you will automatically become a member of ANZONA.

http://anzonaconference.com/
 

Online resources 

Understanding Schizophrenia

Schizophrenia has long been one of the most challenging mental health disorders. When you can't think clearly and are unable to distinguish between what's real and unreal, it can be difficult to organize your behavior and relate to other people in a meaningful way.
Now more than ever, though, there is plenty of hope for those suffering with schizophrenia. More and more people are able to take charge of their symptoms, gain greater independence, and successfully lead happy, fulfilling lives.

http://www.helpguide.org/mental/schizophrenia_symptom.htm?source=newsletter_04_2011

Helping a Person with Schizophrenia
OVERCOMING CHALLENGES WHILE TAKING CARE OF YOURSELF
The love and support of family plays an important role in schizophrenia treatment and recovery. If someone close to you has schizophrenia, you can make an enormous difference by helping that person find the right treatment, obtain benefits, and cope with symptoms. You can also play a crucial role by encouraging your loved one and offering support as he or she embarks on the long journey to recovery.

http://www.helpguide.org/mental/schizophrenia_helping_family_member.htm?source=newsletter_03_2011
Weight Problems and Obesity in Children

Busy families cook less and eat out more; fast food is cheap, plentiful, and loaded with fat and calories; kids spend less time running around outside and more time sitting in front of computer and TV screens. The result? An increasing number of kids today are battling weight problems. With that comes the risk of developing serious health problems such as diabetes, heart disease, and asthma, as well as the potential for low self-esteem and depression. There are plenty of steps parents can take to help their kids reach and maintain a healthy weight, including:
http://www.helpguide.org/mental/childhood_obesity.htm?source=newsletter_03_2011
Free online crisis counseling videos

Alexander Street Press is pleased to be able to offer a free collection of online crisis counseling videos for use by those assisting with Earthquake relief projects in New Zealand. These videos offer training for those who are counseling survivors of traumatic experiences, they address the specific needs of those working in disaster relief situations, and they cover the basics of crisis counseling and crisis stabilization for children.
For access, please visit: 
http://ctvz.alexanderstreet.com/
For more information see: 
http://alexanderstreet.com/relief.htm
Please feel free to make these videos available to your patrons and share the link widely with friends and colleagues around the country.  There are no restrictions on who may access and view the videos, which will remain freely available for as long as they may help.
 

From the Ministry of Health

Targeting Diabetes and Cardiovascular DiseaseBetter Diabetes and Cardiovascular ServicesDate of publication (online): April 2011

Summary of publication
In July 2009 the Government demonstrated its commitment to reducing the incidence and disease impact of diabetes and CVD by introducing a health target of 'Better Diabetes and Cardiovascular Services'.
The health target aims for the following:
increased percent of the eligible adult population will have had their CVD risk assessed in the last five years

increased percent of people with diabetes will attend free annual checks

increased percent of people with diabetes will have satisfactory or better diabetes management.
This publication looks at how DHBs are working to achieve this health target, and discusses the real gains which are being made thanks to the creativity, teamwork and dedication of hospital staff, especially those on the frontline, and the people who provide health services and support in the community.
http://www.moh.govt.nz/moh.nsf/indexmh/targeting-diabetes-cardiovascular-disease
 New publications 

Reid Essentials of Nursing Leadership and Management, 5th Edition
Two books in one, for the price of one—all the issues and trends content your students need, plus leadership and management content. As the nursing shortage grows, nurses find themselves in leadership and management roles and more involved in workplace issues. The 5th Edition of this popular resource continues to prepare nurses to respond as leaders and managers in today's workplace.

http://www.fadavis.com/online_store/catalog/catalog_detail.cfm?publication_id=2638
Guided reflection : a narrative Approach to Advancing Professional
Practice

Reflection is widely recognised as an invaluable tool in health care, providing fresh insights which enable practitioners to develop their own practice and improve the quality of their care. Guided Reflection: A narrative approach to advancing professional practice introduces the practitioner to the concept of 'Guided reflection' in which the practitioner is assisted by a mentor (or 'guide') in a process of self-enquiry, development, and learning through reflection, in order to effectively realise one's vision of practice and self as a lived reality.

http://au.wiley.com/WileyCDA/WileyTitle/productCd-1405185686.html
The Health of Lesbian, Gay, Bisexual, and Transgender People

Building a Foundation for Better Understanding
At a time when lesbian, gay, bisexual, and transgender individuals--often referred to under the umbrella acronym LGBT--are becoming more visible in society and more socially acknowledged, clinicians and researchers are faced with incomplete information about their health status. While LGBT populations are often combined as a single entity for research and advocacy purposes, each is a distinct population group with its own specific health needs.

The Health of Lesbian, Gay, Bisexual, and Transgender People evaluates the current state of knowledge about the health status of lesbian, gay, bisexual, and transgender populations; identifies research gaps and opportunities; and outlines a research agenda to advance understanding of the health needs of all LGBT individuals. To account for the many areas in LGBT health that require research, the recommended research agenda reflects the most pressing areas, specifically demographic research, social influences, health care inequities, intervention research, and transgender-specific health needs.

This groundbreaking study will be of interest to medical service providers, public health professionals, psychiatrists, psychologists, and sociologists to guide clinical practice and research.
http://bit.ly/kCf4bb
Understanding Nursing Research
Using Research in Evidence-Based

Focusing on connecting understanding of nursing research with evidence-based practice, this text teaches students how to read, critique, and utilize research reports. The text explains each step of the research process and is organized around student-centered questions that may be encountered while using research. These questions include how the conclusions were reached, which patients the conclusions apply to, how the study was done, and why it was done that way.

http://www.lww.com/product/Understanding-Nursing-Research-1204922/?978-1-60547-730-5
Preparedness and Response to a Rural Mass Casualty Incident:Workshop Summary

Problems contacting emergency services and delayed assistance are not unusual when incidents occur in rural areas, and the consequences can be devastating, particularly with mass casualty incidents. The Institute of Medicine's Forum on Medical and Public Health Preparedness...

http://bit.ly/kmjegM




Continuing education / professional development opportunities
ANZ Orthopaedic nurses association
EARLYBIRD CLOSING 30 JUNE

2011

- REGISTER NOW!!
It is with great pride and pleasure that we invite you to attend the 5th ANZONA Conference in Brisbane Queensland, Australia.
The conference theme is 'BONE' – Building Orthopaedic Nurse Expertise. Just as bones function to move, support, and protect the various organs of the body our conference theme aims to provide educational support for new and experienced orthopaedic nurses, explore innovative approaches to protect best practices and provide networking opportunities for all who attend to share knowledge with recognisable expertise.

http://anzonaconference.com/