News Bulletin 10th May 2011
on 10 May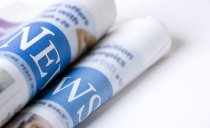 From NZ media this week
Quakes-impact-on-wellbeing-studied
Female tertiary students ate more and cried more than their male counterparts after the February earthquake, a Lincoln University study shows.
http://www.stuff.co.nz/national/health/4974210/Quakes-impact-on-wellbeing-studied

Children-at-risk-from-stepdads
In the wake of Serenity Scott-Dinnington's death, we examine the safety of children raised by men who are not their real fathers.

http://www.stuff.co.nz/national/crime/4976283/Children-at-risk-from-stepdads

Rest-home-double-dipping-could-cost-taxpayer-35m
A BLENHEIM man who exposed double-dipping at his father's rest home believes it is so widespread it could cost taxpayers more than $35 million a year

http://www.stuff.co.nz/sunday-star-times/news/4975595/Rest-home-double-dipping-could-cost-taxpayer-35m
Hawke's Bay Diabetes patients promised better care with rule change
Hawke's Bay people with diabetes can get faster, easier and cheaper healthcare because of a new prescribing project being demonstrated at four North Island district health boards.

http://www.hawkesbaytoday.co.nz/local/news/hawkes-bay-diabetes-patients-promised-better-care-/3950432/

Economist calls for unhealthy eating to be treated like smoking
An economist says many New Zealanders are eating themselves to death and has called for unhealthy eating to be treated in the same way as smoking. Geoff Simmons from the Morgan Foundation has told the Agencies for Nutrition Action national conference ...

http://www.scoop.co.nz/stories/GE1105/S00022/calls-for-unhealthy-eating-to-be-treated-like-smoking.htm
Plunket celebrates International Nurses day
On 12 May, the anniversary of the birth of Florence Nightingale, it's time to celebrate nurses around the world through International Nurses Day.

http://www.scoop.co.nz/stories/GE1105/S00061/plunket-celebrates-international-nurses-day.htm

Budget-Boost-for-first-time-mums-babies
Thousands of first-time mums will get three extra Plunket visits in their babies' first two months.

http://www.stuff.co.nz/national/politics/4965768/Budget-Boost-for-first-time-mums-babies
Extra funding for maternity services – but where has it come from?
The New Zealand Nurses Organisation (NZNO) welcomes the Government's announcement that an extra $32 million is being spent on maternity services.

http://www.scoop.co.nz/stories/GE1105/S00039/extra-funding-for-maternity-services-but-where-from.htm

Access to good midwifery care essential for infant well-being
The New Zealand Nurses Organisation (NZNO) celebrates International Day of the Midwife tomorrow (5 May).

http://www.scoop.co.nz/stories/GE1105/S00016/access-to-good-midwifery-care-essential.htm
NZ midwives remember Christchurch mothers

Mothers who died in the Christchurch earthquake will be remembered at an Auckland event to mark International Day of the Midwife.

http://www.ncah.com.au/news-events/nz-midwives-remember-christchurch-mothers/575/

Christchurch-residents-the-most-stressed
Christchurch residents are the country's most stressed, the least likely to exercise regularly and the most likely to smoke, a new survey finds.

http://www.stuff.co.nz/life-style/wellbeing/4979780/Christchurch-residents-the-most-stressed
New Zealand's Major Cause of Blindness.
URGENT CALL FOR OVER 50'S TO TEST FOR MACULAR DEGENERATION EYE DISEASE
The eye disease macular degeneration (MD) is fast becoming a serious medical problem worldwide and is the major cause of blindness in New Zealand with 1 out of 7 New Zealanders over 50 with some form of macular degeneration.

http://www.scoop.co.nz/stories/GE1105/S00062/new-zealands-major-cause-of-blindness.htm
Immunisation rates for Maori increase with practice-patient text messaging system in Bay of Plenty
Auckland, Thursday 5 May 2011 -
Immunisation rates and other healthcare outcomes are improving for Maori enrolled in Te Manu Toroa Trust's GP clinics in the Bay of Plenty with the introduction of TXT2Remind a practice-patient text messaging system which delivers appointment reminders, immunisation and screening reminders, health advice, medication reminders and laboratory results direct to the patient.

http://www.scoop.co.nz/stories/GE1105/S00028/immunisation-rates-for-maori-increase-with-text-system.htm


From international media sources
Hospitals feel the squeeze of growing number of nursing strikes
Nursing staffs have gone on strike at hospitals in Pennsylvania, California, the District of Columbia and Minnesota in the past year, with more of the costly work stoppages planned in the coming months, reports Healthcare Finance News.

http://bit.ly/lGn3S9

Physician-nurse communication better in small teams
Organizing pediatric physicians and nurses into small teams improves the frequency and quality of communication--and likely patient outcomes--concludes a study published in the May issue of the

Archives of Pediatrics and Adolescent Medicine

.

http://bit.ly/lu9IoB
Training funds diverted to meet health visitor target
Training funds for health professionals such as nurses are being diverted to meet the government's commitment to recruit an extra 4,200 health visitors, Nursing Times has learnt.

http://www.nursingtimes.net/5029227.article?referrer=e1

Amid 'war on obesity,' skeptics warn of stigma
The images are striking: Overweight boys and girls staring sombrely from billboards and online videos, real-life embodiments of the blunt messages alongside.

http://www.nzherald.co.nz/lifestyle/news/article.cfm?c_id=6&objectid=10723289

Productive ward goes global
The productive ward programme, pioneered by hospital nurses in England, has now been successfully exported to at least six countries around the world.

http://www.nursingtimes.net/whats-new-in-nursing/acute-care/productive-ward-goes-global/5027919.article

Dementia and Dental Care: Nurse Offers New Oral Hygiene Strategies
Rita Jablonski, a nursing expert, says nurses and caregivers who provide dental care to patients with dementia must not use a high-pitch, sing-song speech called "elderspeak," which she calls a direct assault on patients' adulthood. Promote independence by allowing the patients to hold the toothbrush and using gestures and pantomime instead of oral instructions, Jablonski said

http://bit.ly/mST52n
Reports

ONA releases paper on rural and northern Ontario health
The Ontario Nurses' Association (ONA) has released their stage one report on rural and northern health care. The report, called "Health and health care needs in rural and northern Ontario: a holistic nursing perspective" has 13 recommendations for addressing population needs in these parts of the province.
For more information go to

http://www.ona.org/documents/File/politicalaction/ONASubmission_RuralAndNorthernHealthCare_20110317.pdf
.
Work and management


The-feedback-loop
OPINION:
Everyone needs feedback at work - both positive and negative, but most of us don't know how to give or receive it gracefully.
http://www.stuff.co.nz/business/opinion/4978916/The-feedback-loop
The weakest link: managing underperforming staff
OPINION:
'Employees are our greatest asset'
. Yeah, right. Anyone who's been a manager for a day knows many of them are liabilities. Few activities are more time-consuming and energy draining than the management of poorly performing employees. But how do you turn them around? Four experts share their advice.

http://www.stuff.co.nz/business/opinion/4978321/The-weakest-link-managing-underperforming-staff
Articles of interest

Understanding care bundles
A care bundle is a set of interventions that, when used together, significantly improve patient outcomes. Multidisciplinary teams work to deliver the best possible care supported by evidence-based research and practices, with the ultimate outcome of improving patient care. We help you understand how bundles apply to your practice

http://journals.lww.com/nursingmadeincrediblyeasy/Fulltext/2011/03000/Understanding_care_bundles.9.aspx

Clarifying the clinical nurse leader role: guardian of care
The role of clinical nurse leader (CNL) has received a mixed reception within nursing, primarily because of a lack of understanding as to how to transfer the role and its purpose into clinical practice, as well as a lack of clarity between the CNL role and that of other master's prepared nurses such as the clinical nurse specialist (CNS), clinical nurse educator (CNE) and advanced practice registered nurse (APRN).

http://www.americannursetoday.com/Article.aspx?id=7680&fid=7658

Mapping the vulnerability of older persons to disasters
International Journal of Older People Nursing

Volume 5, Issue 1, pages 63–70, March 2010
Older people sit at the centre of a unique constellation of factors that combine to increase their vulnerability to the negative effects of catastrophic events. The aim of this paper is to explore some of the factors that underlie this vulnerability. Attention will be directed at three broad factors that will be discussed in some depth, namely poverty, long standing health conditions and psychological trauma. The aim is not, however, to provide a comprehensive systematic review of existing research evidence regarding the older person and disasters. This is due in part to the paucity of studies that take as their primary focus the older population and disasters. Whilst poverty, chronic illness and psychological issues are discussed in this paper as separate issues, they are interconnected. A map of the synergies between factors is presented that places the older person at the centre of a network of vulnerabilities. Recommendations for strategic planning and clinical practice are made that address this complex problem. The hope is that with insightful preparation the older population can be spared then worse consequences of a disaster when it strikes.

http://onlinelibrary.wiley.com/doi/10.1111/j.1748-3743.2009.00205.x/full
Website of interest

What's next for the health of society?
Western civilisation has conquered great health perils in the past. But the peculiarly modern malaise seems resistant to treatment. Obesity, depression, addiction, loss of wellbeing – these are issues which sap the resources and spirit of modern practitioners. The AfterNow Project seeks to trace the development of our current situation. In six 5-minute introductory videos – backed up by a dozen 10-minute audio podcasts and over 30 short papers – we unpack the ideas which shape and limit contemporary responses... and look to a brave new future for public health.

http://www.afternow.co.uk/
New publications
Child and Adolescent Health and Health Care Quality:
Measuring What Matters

Increasing public investments in health care services for low-income and special needs children and adolescents in the United States have raised questions about whether these efforts improve their health outcomes. Yet it is difficult to assess the general...

http://bit.ly/jMM2At

Follow Snips on Twitter
http://www.twitter.com/