News bulletin 6 September 2017
on 6 September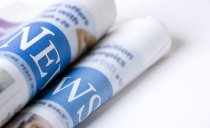 Welcome to the College of Nurses Aotearoa News Update.
No. 364 Wednesday 6 September 2017

NATIONAL NEWS
Almost half of nurses feel unsafe at Capital and Coast DHB
The latest staff survey at Capital and Coast DHB, obtained under the Official Information Act, shows nearly half of nurses and midwives feel unsafe and unsupported at work.
Read more here
Celebrations at Waikato Hospital as new ward opens
Staff at Waikato Hospital celebrated the first day of Spring with the official opening of a new 27 bed ward catering for geriatric, medical and orthopaedic rehabilitation patients.
Read more here
National, Labour clash over 'rising' elective surgeries
National's health spokesperson has rejected Labour's assertion that increasing elective surgery statistics are being inflated by eye injections that used to be done by nurses and GPs.
Read more here
ASTHMA AND ALLERGIES
A call to Government: break down 'silos' to improve respiratory health
Respiratory disease affects our most vulnerable. We know the statistics in our country are incredibly high, but it brings it home when we read families' stories of their young children being affected by bronchiectasis, which as Dr Byrnes stated in today's NZ Herald article is a "third world" disease normally representative of patients in their eighties.
Read more here
New resource aims to improve asthma health literacy
The Asthma and Respiratory Foundation NZ has proudly launched a new resource that aims to improve the asthma health literacy of families across New Zealand. The "Managing your child's asthma" resource teaches parents about asthma including how to help prevent an asthma attack.
Read more here
DHBs
Winter and staff sickness put Taranaki District Health Board $600,000 in the red
Record winter hospital admissions and staff sickness pushed the Taranaki District Health Board $600,000 over budget in the last quarter, new figures show.
Read more here
DHBs struggling under pressure to make 'efficiency gains'
District health boards are feeling increasingly under pressure to meet the government's financial targets without compromising patient care.
Read more here
EDUCATION
Universities to compete for new School of Rural Medicine
A shortage of doctors in some of the country's more rural areas has prompted the government to invite universities to bid for funding to set up a new medical school for rural GPs. Waikato University last year asked for $300 million to establish a new school in a joint venture with the Waikato District Health Board. The bid prompted stiff opposition by Auckland and Otago universities, which said New Zealand did not need a third medical school, but proposed a joint rural school of medicine to support an increase in GP training. The successful applicant is expected to be known in 2018, with the new medical school expected to be up and running no later than 2020. Kathryn Ryan speaks with University of Otago Pro-Vice-Chancellor of Health Sciences, Peter Crampton, and University of Waikato vice-chancellor, Neil Quigley.
Read more here
HEALTH FUNDING AND RESEARCH
New research projects for long-term health conditions
Healthier Lives Director Professor Jim Mann is delighted with today's announcement of $2.3 million for two new research projects, one that focuses on interventions for prediabetes in Pacific communities, and the other on integrated healthcare for people with multiple chronic conditions.
Read more here
MENTAL HEALTH
Jonathan Coleman on suicide reduction target: 'I've moved my thinking'
Health Minister Jonathan Coleman has responded to mounting pressure to set a suicide reduction target, describing a 20 per cent reduction over the next decade as "reasonable".
Read more here
PRIMARY HEALTH CARE
Calls for New Zealand doctors to screen patients for domestic violence
With one in three New Zealand women saying they've experienced physical or sexual violence in a relationship, is enough being done to spot the warning signs of domestic abuse? Currently, Kiwi doctors have no mandate to respond to evidence of family or domestic violence. So should GPs now start acting on the symptoms, asks Michelle Duff.
Read more here
Patients benefit from group sessions
Taupo doctors have started running shared consultations for some of their patients.
Taupo Medical Centre has been exploring how to use shared medical appointments (SMAs) and group consultations.
Read more here
PUBLIC HEALTH
Low vaccination rates have left a lost generation exposed to mumps, measles and rubella
Low immunisation rates in many parts of Auckland mean a "lost generation" is facing a triple threat of disease, according to health authorities.
Read more here
SOCIAL HEALTH
Childhood diseases in the land of milk and poverty
More New Zealand children are killed by diseases linked to cold, damp, and overcrowded housing than in car crashes or drownings.
Disease casts a shadow over Parrs Park in West Auckland. It's there in the data: the children are getting sick. And when the women open their doors, they'll tell you.
Read more here
INTERNATIONAL NEWS
Some Manitoba nurses to be allowed to write prescriptions, order tests
WINNIPEG -- A new category of nurse is being created in Manitoba that will allow them to independently order diagnostic tests and prescribe some medications.
Read more here
Nurses to prescribe drugs, order tests under new act
After additional training, nurses will be able to prescribe birth control, antibiotics, diabetes meds
Read more here
WORKPLACE
August edition of NurseClick now available online!
Welcome to the August edition of the Australian College of Nursing's monthly e-zine featuring the latest on nursing practice, policy developments and professional issues.
Download a PDF version here
ARTICLES OF INTEREST
Leading by Gaslight?: Nursing's academic leadership struggles. Thompson, D. R. and Clark, A. M. (), J Adv Nurs. Accepted Author Manuscript. doi:10.1111/jan.13399
What characterizes strong nursing leadership in academia? Not what you might think. Popular mythology may suggest strength and certainty: people who transcend, get their way, and "call" the important decisions (Brown 2014). Yet, historian Archie Brown (2014) analyzing hundreds of leaders over hundreds of years suggests otherwise, with: integrity, relationship building, collegiality, curiosity, willingness to seek disparate views, empathy and energy being far more important (Brown 2014). Stereotypical strength, it transpires, is steadfast weakness.Leadership in academia is necessary because the work is highly demanding, change is ever-present, and demands ever increase.
Read more here
PROFESSIONAL DEVELOPMENT
Health and Disability Commissioner Conference 2017: Consent, Culture, and the Consumer Experience
13 November 2017
Te Papa | Wellington
This conference will cover important topics for medico-legal practitioners, chief medical officers, providers, and consumers in the health and disability services sector. Conference programme and registration details will be available soon. To register your advanced interest please contact Niki Wright on (04) 494 7914 or email niki.wright@hdc.org.nz.
The above information has been collated for the College of Nurses Aotearoa (NZ) Inc by Linda Stopforth, SNIPS and is provided on a weekly basis. It is current as at Tuesday 5 September 2017
If you have any feedback about content - what parts are most useful or what you would like added - please email admin@nurse.org.nz
For more up to date news and information follow SNIPS at:
Facebook: Snips Info
twitter: @SnipsInfo