News bulletin 17 January 2018
on 17 January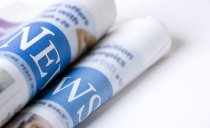 Welcome to the College of Nurses Aotearoa News Update.
No. 380, Wednesday 17 January 2018
NATIONAL NEWS
Go to Health podcast: What would medical marijuana do to our health system?
In this summer podcast series, the New Zealand Herald and Newstalk ZB's Go to Health podcast tackles a different health issue each week. Today, it's whether our health system can handle medicinal marijuana, and whether we should stop there. Hosted by Frances Cook.
Read more here
PhD student finds Māori and Pasifika families have inequitable access to resources
PhD student Rachel Brown is working with Ronald McDonald house and Starship to identify how services provided by District Health Boards can be better tailored to Māori and Pacific families. She says she has seen a number of families who lack understanding around health systems and processes.
Read more here
Calls for health system rethink to help patients with serious long-term conditions
The health system is not helping, but harming some seriously unwell Kiwis, and needs an attitude overhaul to make it patient-friendly, experts say.
Researcher Dr Helen Francis followed the journey of 16 patients with more than one serious long term health condition, for five years. She found many were faced with frustrating obstacles in healthcare that became insurmountable burdens. She was awarded her doctorate from Massey University's School of Nursing in Manawatū late last year for the study.
Read more here
Palmerston North's newest health centre steers away from doctor-centric approach
Palmerston North's newest health centre will take a collaborative approach to medical services that veers away from the doctors being the fount of all knowledge.
Read more here
CANCER ISSUES
Bowel cancer screening delays unacceptable
OPINION: News that a national screening programme for one of New Zealand's deadliest cancers will be delayed yet again is appalling.
Read more here
Nationwide bowel screening roll-out extended
The timetable for the roll-out of the National Bowel Screening Programme (NBSP) has been revised to enable more time to develop the National Screening Solution (NSS) technology required to run it.
Read more here
Canterbury to get bowel screening by June 2020
Canterbury will offer bowel screening to 60-74 year olds in the 2019-2020 year, but concerns about staffing for the increased workload remain.
Read more here
CLIMATE CHANGE
Living on the Edge: Climate change's influence on human health
Climate change may be an environmental crisis but the havoc it will play on human life could also be hefty.
Read more here
ETHICAL ISSUE
Reverend questions euthanasia bill's impact on te ao Māori
MPs are being questioned about how euthanasia fits in with their Māori values, as a bill legalising euthanasia makes its way through parliament.
Read more here
HEART DISEASE
Heart attack care dangerously unequal for women - study
Fewer women who suffer a heart attack would die if they were given the same treatments as men, according to researchers.
Read more here
MENTAL HEALTH
Suicide spurs call for more sharing of information
A coroner is calling for mental health professionals to share information with doctors following the suicide of a 30-year-old IT worker.
Read more here
Virtual reality brings mental illness into focus
A mental health organisation is turning to technology to help people understand the reality of living with mental illness.
Read more here
OBESITY / SUGAR TAX
'Govt needs to support communities to ditch the fizz'
A Waikato University study has found that sugary drinks in New Zealand contain proportionally more sugar than their overseas counterparts. MÄ?ori Public Health Organisation, HÄ?pai Te Hauora, says that this highlights the need for the government to step up to protect communities.
Read more here
STROKE
UC researchers save health sector millions with innovative stroke rehab
The innovative University of Canterbury Rose Centre for Stroke Recovery and Research, which has saved the New Zealand health sector millions with its stroke recovery protocols, is hosting the 2nd International Stroke Rehab: From No-Tech to Go Tech Conference at the Christchurch Art Gallery, next month
Read more here
TOBACCO, DRUGS AND ALCOHOL
A nation of boozers: The drinking of Kiwis over 50 is getting worse
New Zealanders 50 and over are drinking more excessively and frequently than adults in other countries.
Read more here
INTERNATIONAL NEWS
States Increase Access to Healthcare Delivery for Advanced Practice Registered Nurses
Over the course of 2017, many states have enacted new laws and regulations to increase access to healthcare delivery for advanced practice registered nurses (APRNs). APRNs are nurses with advanced degrees and clinical experience who play a critical role in improving access to healthcare in a wide range of settings. Advanced practice registered nurses include nurse practitioners, clinical nurse specialists, nurse anesthetists, and nurse midwives.
Read more here
Dementia patients often need hospitals, which are often ill-prepared
Steve Johanson had a fierce and knowledgeable advocate at his side when he visited a hospital recently: his wife, Judy. In the six years since Steve had been diagnosed with early-onset Alzheimer's disease, she had immersed herself in understanding the illness and preparing for its consequences.
Read more here
Maternal health nurses trained to identify and ask new mums about domestic violence
MATERNAL health nurses will ask new mums about whether they are experiencing domestic abuse in a bid to protect children from violence.
Read more here
Survey Examines Burnout of Nurses Caring for Actively Dying Patients
In the summer of 2016, Smilow Cancer Hospital at Yale New Haven Health, a large, National Cancer Institute-designated comprehensive cancer center, introduced 4 inpatient virtual hospice beds — and oncology nursing leadership identified an opportunity to evaluate the coping needs of staff who care for actively dying patients. The beds, implemented in partnership with a regional hospice service, were placed on the medical oncology and gynecologic oncology units.
Read more here
Nursing homes should require flu shots for all staff and patients, most older adults say
As flu season swings into high gear, a new poll suggests nursing homes and other long-term care facilities should be doing more to get their staff and patients vaccinated before it's too late. Nearly three-quarters of people over age 50 surveyed in a new poll say all staff in such facilities should definitely be required to get the flu vaccine. More than 60 percent say that patients in such facilities should definitely get vaccinated too.
Read more here
Male nurses explain why nursing is a job of the future for men
Jake Creviston, a nurse practitioner, has been repeatedly mistaken for a doctor.
Adam White says the veterans he cares for as a student nurse at the VA hospital feel comfortable around him because "I'm a big burly guy with a beard."
Read more here
Taking the temperature of nursing in the 21st century
Nursing is no longer just a calling – it's a profession. From running surgeries, to working in multi-disciplinary teams in the community, to carrying out medical procedures, nurses are at the forefront of care, says Kim Thomas
Read more here
Millennials flock to nursing, staving off shortage
INDIANAPOLIS — Millennials are saving the nursing profession.
Facing a potential shortage due to Baby Boomers retiring, nursing has welcomed an unexpected surge of Millennials entering the field.
Read more here
WORKPLACE
5 Ways to Be The Leader Your Team So Desperately Needs
You don't need to be Captain America to be a role model.
Read more here

ARTICLES OF INTEREST
Perceived organizational support and moral distress among nurses
BMC Nursing BMC series – open, inclusive and trusted 2018 17:2
Moral distress is prevalent in the health care environment at different levels. Nurses in all roles and positions are exposed to ethically challenging conditions. Development of supportive climates in organizations may drive nurses towards coping moral distress and other related factors. This study aimed at determining the level of perceived organizational support and moral distress among nurses and investigating the relationship between the two variables.
Read more here
Nurse practitioner (NP) led care: Cervical screening practices and experiences of women attending a women's health centre
Collegian, Article in Press 2017
Cervical cancer is the second most prevalent carcinoma among women. Stringent screening is the most effective strategy of reducing the morbidity and mortality associated with cervical cancer, however barriers to such screening exist. South West Sydney is primarily populated by ethnic minority groups and those with lower socioeconomic status. Thus, women from this area of Sydney represent some of the most disadvantaged women and face many barriers when accessing healthcare, including cervical cancer screening. Previous research has found that gender can influence attitudes and practices regarding women's health screening. While women's health nurse practitioners are becoming more involved in preventative healthcare including cervical cancer screening, the experiences of women who access their services have not been explored.
Read more here
This article is not freely available but may be accessed through databases and libraries to which readers have access.
Using Social Media to Support Clinical Education
Jennifer Jackson. The Journal of Continuing Education in Nursing. 2017;48(12):541-542
Social media has been used increasingly as part of nursing education. Nurse educators at a large, multisite teaching hospital used social media to support clinical teaching. A series of educational images was created by nurse educators and shared across Facebook, Twitter, and Instagram. This campaign coincided with in-unit clinical education. Nurse educators can consider using social media as an adjunct to clinical teaching, especially in large hospital settings
REPORTS ONLINE
Women on the move: Migration, care work and health
"A global paradox is emerging in which care workers - who are largely migrant women, often working in informal home settings - make a considerable contribution to public health in many countries but are themselves exposed to health risks, face barriers to accessing care, and enjoy few labour and social protections. WHO has produced a new report on this population group, collating evidence across sectors. This report breaks new ground in casting a wide net across disciplines – health, labour, employment, social protection, social services, law, immigration, cross-border movement and citizenship." Source: WHO
Read more here

Behavioural design teams: the next frontier in clinical delivery innovation?
"A deep understanding of human behavior is critical to designing effective health care delivery models, tools, and processes. Currently, however, few mechanisms exist to systematically apply insights about human behavior to improve health outcomes. Behavioral design teams (BDTs) are a successful model for applying behavioral insights within an organization. Already operational within government, this model can be adapted to function in a health care setting." Source: Commonwealth Fund
Read more here

Caring for Cognitive Impairment
People with cognitive impairment in hospital are at increased risk of preventable complications as they have difficulty with communication, speech or understanding language, memory, attention, thinking or judgment.
The Caring for Cognitive Impairment campaign is about providing better outcomes and experiences for patients with cognitive impairment in hospitals, and for their loved ones and staff who care for them. The campaign website has a wealth of information, tools, stories and resources aimed at those working in hospitals caring for people with cognitive impairment.
Read more here

The above information has been collated for the College of Nurses Aotearoa (NZ) Inc by Linda Stopforth, SNIPS and is provided on a weekly basis. It is current as at Tuesday 16 January 2018
If you have any feedback about content - what parts are most useful or what you would like added - please email admin@nurse.org.nz
For more up to date news and information follow SNIPS at:
Facebook: Snips Info
twitter: @SnipsInfo