News bulletin 31 January 2018
on 31 January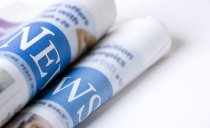 Welcome to the College of Nurses Aotearoa News Update.
No. 382, Wednesday 31 January 2018
NATIONAL NEWS
South Canterbury DHB welcomes news Ara nursing course response in Timaru
The South Canterbury District Health Board (SCDHB) hopes a recent decline in applicants for nursing at tertiary institutions is a blip, and is encouraged by the intake for the Ara Institute of Canterbury's first nursing course being close to capacity.
Read more here
All graduate nurses deserve placements
The Advanced Choice of Employment (ACE) programme once again leaves hundreds of nursing graduates with no job placements at the year end. Associate Manager Professional Services, Hilary Graham-Smith says this is unacceptable considering the national nursing workforce goal is 100 percent placement by 2018.
Read more here
Govt pushes for guaranteed jobs for nursing grads
Health Minister David Clark has instructed his officials to look at what can be done to get more graduate nurses into jobs.
Read more here
Staff shortages close overnight service at Hospice West Auckland
Dying patients are being turned away from West Auckland's only hospice due to a staff shortage.
Read more here
Nurses' union supports West Auckland Hospice as it struggles to find staff
An Auckland hospice has been forced to close its doors in the past, the nurses' union says.
West Auckland Hospice recently closed its in-patient service after struggling to find staff.
Read more here
Nurses empowered to utilise their skills
NZNO welcomes tomorrow's enactment of the Health Practitioners (Statutory References to medical Practitioners) Amendment Act. Detail of legislation is here.
Read more here
DHB MECA mediation talks start tomorrow
Nurses, midwives and healthcare assistants have received significant public support prior to attending mediation with employers tomorrow in the unresolved negotiations for their DHB MECA (multi-employer collective agreement).
Read more here
Clark "upfront": not everyone's salary expectations will be met
Health Central talks to Health Minister David Clark about health worker salary expectations, the mental health inquiry and setting new health targets
Read more here
Grads struggling to find work - Nurses' Union
The Nurses Union says more funding is needed to ensure students find a placement at the end of their studies, which will provide vital mentoring and job opportunities.
Read more here
New grad stats show mental health applicants turned away
More than 50 new graduate nurses keen on mental health nursing failed to win places in the first job match round, according to the latest report on the November job round.
Read more here
Over 50 regional Plunket jobs are expected to be cut in March
Plunket is expected to axe more than 50 jobs in regional centres in March. A document shared with staff this week shows 53 jobs will be made redundant around the country and replaced by a regional support manager.
Read more here

Plunket 'will still provide' despite cuts - former president
If a proposed restructure goes ahead at Plunket, it will still provide well for families, a former president of the organisation says.
Read more here
ED rethinks approach to intravenous insertions
There has been a 30 percent reduction in intravenous (IV) insertions – one of the most common invasive clinical procedures performed at Wellington Regional Hospital's emergency department (ED).
The Practice Responsible IV Cannulation Today (PRICT) project was introduced by ED nurse Lynne Gledstone-Brown (image attached).
Former Southland nursing students celebrate 50 and 60 year reunions
Times were stricter, with pristine uniforms and curfews, but nurses from 50 and 60 years ago believe they had more fun.
Read more here
Nurse, 80, still working - 'I can't find the word retirement in the Bible'
Betty Jenkins, 80, is a mother, grandmother and great-grandmother who doesn't believe in retirement.
The registered general obstetric nurse, works on short-term contracts as a casual and relief review co-ordinator for home care organisations, and volunteers in Cambodia in her spare time. She has been nursing for 58 years.
Read more here
A whanau approach to promote change.
Ngāti Hine Health Trust runs 50 contracted services across 15 locations in Northland and employs over 350 staff including contractors from Te Kao in the Far North to Whangarei and Kaipara.
The trust has an annual revenue of almost 20 million dollars.
Read more here

CLIMATE CHANGE
Ministry of Health to plan for hotter summers
As temperatures hit record highs across New Zealand the Ministry of Health is starting to plan for hotter summers bought on by global warming, Associate Health Minister Julie Anne Genter said today.
Read more here

DHBs
DHB bosses and board members cost taxpayers $65 million a year
Taxpayers forked out almost $66 million last year to pay 444 people to run the country's 20 district health boards.The bulk of that money, up to $60m, pays for 231 chief executives and their senior executives while 209 board members and four commissioners are paid almost $6m for just 30 days of work each year.
Read more here
Nelson Marlborough health board budget dips into red
As the region's emergency departments are stretched by summer demand, the health board budget has dipped into the red.
Read more here
Grim 2018 for Waikato DHB as it forecasts $21.8m deficit
Waikato District Health Board is forecasting a grim financial year with a budget deficit of $21.8 million proposed.
Read more here

MENTAL HEALTH
Nurture young people's mental health earlier, say education groups
The number of educational psychologists employed in the public sector needs to double if the Government is to meet its goal of improving the mental health of young people, education groups say.
Read more here

Lakes DHB to develop new mental healthcare model
Lakes District Health Board has announced plans to design a new model of mental healthcare, which is likely to include new facilities.
Read more here

INTERNATIONAL NEWS
Hong Kong short of 200 nurses as hospitals grapple with deadly flu season
Nursing association accuses government of adding extra beds amid manpower shortage just to lower occupancy rates
Read more here

Health chief backs nurses amid shortage
The Hospital Authority must find a way to reduce the workload of nurses amid the winter flu surge, health minister Sophia Chan Siu-chee said.
Read more here

Nursing has been woefully managed. No wonder there's a crisis
From ditched bursaries to poor pay, the policies behind the NHS recruitment and retention crisis have been laid bare in a new report
Read more here
'Enough is enough' – nurses and health authority combat hospital violence
HALIFAX – Nurses at small rural hospitals like Tatamagouche can expect safer working conditions as nurses and the Nova Scotia Health Authority team up to combat violence.
Read more here
Staff nurses reveal concerns and preferences regarding MBCT resilience program
Before launching a program to promote resilience and prevent burnout among staff nurses, hospitals and healthcare organizations should identify barriers and concerns relevant to their own clinicians, according to an article in AACN Advanced Critical Care.
Read more here

ARTICLES OF INTEREST
Pondering practice: Enhancing the art of reflection. Hayes C, Jackson D, Davidson PM, Daly J, Power T. J Clin Nurs. 2018;27:e345–e353. https://doi.org/10.1111/jocn.13876
Aims and objectives
The aim of this study was to describe the effect that immersive simulation experiences and guided reflection can have on the undergraduate nurses' understanding of how stressful environments impact their emotions, performance and ability to implement safe administration of medications.
Background
Patient safety can be jeopardised if nurses are unsure of how to appropriately manage and respond to interruptions. Medication administration errors are a major patient safety issue and often occur as a consequence of ineffective interruption management. The skills associated with medication administration are most often taught to, and performed by, undergraduate nurses in a controlled environment. However, the clinical environment in which nurses are expected to administer medications is often highly stressed and nurses are frequently interrupted.
Read more here
Antecedents and consequences of workplace violence against nurses: A qualitative study. Najafi F, Fallahi-Khoshknab M, Ahmadi F, Dalvandi A, Rahgozar M. J Clin Nurs. 2018;27:e116–e128. https://doi.org/10.1111/jocn.13884
Aims and objectives
To explore Iranian nurses' perceptions of and experiences with the antecedents and consequences of workplace violence perpetrated by patients, patients' relatives, colleagues and superiors.
Background
Workplace violence against nurses is a common problem worldwide, including in Iran. Although many studies have reviewed the antecedents and consequences of workplace violence, limited information is available on this topic. An understanding of the predisposing factors for violence and the consequences of violence is essential to developing programs to prevent and manage workplace violence.
Read more here
The above information has been collated for the College of Nurses Aotearoa (NZ) Inc by Linda Stopforth, SNIPS and is provided on a weekly basis. It is current as at Tuesday 30 January 2018
If you have any feedback about content - what parts are most useful or what you would like added - please email admin@nurse.org.nz
For more up to date news and information follow SNIPS at:
Facebook: Snips Info
twitter: @SnipsInfo