News bulletin 28 February 2018
on 28 February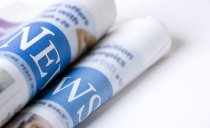 Welcome to the College of Nurses Aotearoa News Update.
No. 386, Wednesday 28 February 2018
NATIONAL NEWS
Hundreds of patients using drugs including cocaine and meth on hospital wards
More than 1000 patients and visitors have smuggled illicit drugs into New Zealand hospitals in recent years, with nurses warning increasing drug abuse on wards is placing them in danger.
Read more here
AGED CARE
Investigation reveals failures that lead to patient's disappearance
An Auckland rest home has apologised and issued warnings to two staff members for "gross misconduct" after a resident's disappearance went unnoticed for 13 hours by caregivers who failed to make overnight checks.
Read more here
Crisis in aged care looms
Depending on who you talk to, the crisis in aged care is either coming or already here.
There is even an ugly term for one aspect of it: bed-blocking.
Read more here
World-class CARE Village officially opens in Ngongotaha, Rotorua
A world-class facility on the shore of Lake Rotorua has officially opened its doors and is poised to change the face of aged care in New Zealand.
Read more here
CANCER ISSUES
Breast reconstruction after radiotherapy less risky without implants
New research from the University of Auckland has found women who use their own tissue in breast reconstruction have fewer post-op complications then women who receive implants.
Read more here
HEALTH FUNDING AND RESEARCH
Funding in Auckland health sector not keeping up with population growth, politicians told
The resilience of Auckland's district health boards has been "exhausted" due underfunding and a "tsunami of patients" seeking urgent medical care, Auckland's outgoing health boss says.
Read more here
HEART DISEASE
NZ-led heart failure findings debunk world medical view
Thousands of New Zealanders can look forward to improvements in treatment and care of heart failure following new research findings that look set to alter the clinical approach and health care planning for heart failure globally.
Read more here
MENTAL HEALTH
PM: More mental health support for Canterbury
Help for parents will also be included in a mental health support programme for children in Canterbury, Prime Minister Jacinda Ardern says
Read more here
Long wait times for mental health patients in ED 'unacceptable, discriminatory'
Patients face '"unacceptable" long waits at emergency departments (ED) for mental health care, a new survey reveals.
Read more here
MIDWIFERY
Midwives' union calls for action over crisis in midwifery workforce
The midwives' union, MERAS has spoken out about the crisis in the midwifery workforce and is calling on the government and district health boards to act on pay and conditions.
Read more here
PRIMARY HEALTH CARE
Waitematā DHB Asian health services supports new migrants
Some migrants who move to New Zealand have never heard of a general practitioner.
Read more here

TOBACCO, DRUGS AND ALCOHOL
E-cigs could help relieve stress for hospital patients
Electronic cigarettes could relieve the stress for patients and even staff at hospitals where smoking is banned, a new study says.
Read more here
INTERNATIONAL NEWS
Nurses should call doctors by their first names to prevent patient deaths, says Jeremy Hunt
Nurses must be allowed to address senior doctors by their first names in order to prevent fatal medical errors, Jeremy Hunt has said.
Read more here
Student nurses should learn more of their skills by practising on dummies and robots, watchdogs say
Student nurses should learn more of their skills by practising on dummies, using virtual reality and robots, instead of using patients as guinea pigs, watchdogs say.
Read more here
Hong Kong's doctors and nurses head for new lives in Australia, Canada and Britain, as 24,300 residents emigrate in 2017
Fears of a brain drain in health care sector as number leaving city spikes and consultant says 10 per cent are medical professionals
Read more here
WORKPLACE
Code of Conduct refresher
The Code of Conduct guides nurses – and the people they care for – on the behaviour expected from the nursing profession. This article provides a refresher on the 2012 Code and its supporting documents. By Liz Manning.
Read more here
ARTICLES OF INTEREST
Is it time to re-examine the doctor-nurse relationship since the introduction of the independent nurse prescriber?
THE AUSTRALIAN JOURNAL OF ADVANCED NURSING
VOLUME 35 ISSUE 2, 2018
The aim of this paper is to stimulate a debate and discussion into how the nurse-doctor relationship needs to change.
KEY WORDS: non-medical prescribing, power, professional relationship
Michael John Pritchard, EN(G), RGN, DipHE, BA (Hons), Msc, Independent Nurse Prescriber, Wirral University Teaching Hospital, Bebington, United Kingdom
Download Article
Safety culture and an invisible nursing workload
Collegian, Article in Press, Feb 2018
Background
Nursing workload remains an issue in current health care contexts. The use of quantitative methodologies, methods and tools to measure workload has not produced adequate data to inform workforce policy to resolve workforce concerns about workload.
Objective
This study aimed to identify the influence of both culture and climate as factors in nursing workload.
Read more here
MINISTRY OF HEALTH
Cardiovascular Disease Risk Assessment and Management for Primary Care
Morbidity and mortality from cardiovascular disease (CVD) continues to be one of the largest burdens of disease for New Zealanders. More people are surviving acute cardiac events, and there have been advances in preventing and treating CVD. However, it is still responsible for 40 percent of deaths (often premature and preventable) in New Zealand.

In the last two years significant work has been undertaken to develop new equations for primary prevention, based specifically on the New Zealand population using PREDICT cohort data.
This publication has recommendations for cardiovascular disease risk assessment and risk management. It replaces previous advice on CVD risk assessment.
Read more here
The above information has been collated for the College of Nurses Aotearoa (NZ) Inc by Linda Stopforth, SNIPS and is provided on a weekly basis. It is current as at Tuesday 27 February 2018
If you have any feedback about content - what parts are most useful or what you would like added - please email admin@nurse.org.nz
For more up to date news and information follow SNIPS at:
Facebook: Snips Info
twitter: @SnipsInfo