News bulletin 21 March 2018
on 21 March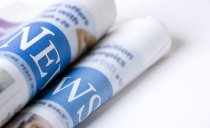 Welcome to the College of Nurses Aotearoa News Update.
No. 389, Wednesday 21 March 2018
NATIONAL NEWS
Waikato DHB reaccredited for Community Child Health training
Waikato District Health Board (DHB) has been reaccredited for advanced training in Community Child Health for a further four years. The DHB has had the programme in place for a decade and is one of eight in New Zealand.
Read more here
Waikato PDRP programme gets big tick from Nursing Council
Waikato DHB's Professional Development and Recognition Programme (PDRP) for nurses received a glowing report from the Nursing Council of New Zealand, following a routine audit late last year. The PDRP was awarded five years approval, with no corrective actions or recommendations required.
Read more here
Feedback sought on funding more NP 'registrar' programmes
An evaluation of the pilot 'registrar' style Nurse Practitioner Training Programme is positive but the Ministry of Health wants further feedback on whether to fund more.
Read more here
Assaults on staff at Waitākere and North Shore hospitals jump by 9 per cent
An Auckland district health board is failing to do enough to prevent assaults on staff members, the nurses' union says.
Read more here
Mental health nurses assaulted at Christchurch's Hillmorton Hospital after police do not respond to call for help
Three nurses from Christchurch's Hillmorton Hospital ended up in the emergency department after calling in vain for police help.
Read more here
Police, health authorities launch 'full and thorough' inquiry into assaults on three nurses
Police have defended their response to an incident in which three nurses were assaulted at a Christchurch mental health hospital.
Read more here
Nurses, overworked and under pressure
A nurse has broken down while talking about the stress of working in the health sector.It comes as around 27,000 nurses vote on whether or not to accept a more substantial new pay deal or go on strike.
Read more here
Nurses have your lives in our hands - but we're burnt out
As a registered nurse in an intensive care unit, I control the pacemaker that makes my patient's heart beat. I control the ventilator that makes my patient breathe. I provide a cocktail of drugs to keep my patient calm or asleep, and increase or decrease their blood pressure.
Read more here
The real nurses behind the grim tales of over-worked Nurse Florence
Sometimes Nurse Florence wishes she will be in a car accident before getting to work, the fear of injury outweighed by the constant fear she lives in doing rounds in an under-staffed pressure cooker.
Read more here
Nurses' protest Facebook page nearly shut down twice
Nurses behind a Facebook page set up to discuss the struggles of the job say they are more determined than ever to have their voices heard, after the page was almost shut down twice in two weeks.
Read more here
Nurses to march on parliament as social media campaign soars
A petition calling for safer staffing and better pay for nurses has taken off as the social media campaign #hearourvoices prepares to march on parliament on International Nurses Day.
Read more here
Nurses to strike if no improvement on pay, working conditions
Overworked nurses say they'll strike if nothing is done to improve their pay and working conditions.
Union members have until Friday to accept a 2 percent annual salary increase, but many say that's not enough.
Olivia Hammond is a senior nurse in the busiest intensive care unit in the country, working 12 hour shifts at Auckland Hospital.
Read more here
DHBs, nursing union 'hopeful' strikes can be avoided but preparing for worst
District health boards are gearing up for the possibility of nurses striking across the country as they await the outcome of a vote on the latest pay offer.
Read more here
Fijian women's reproductive health worse in NZ than Fiji
Fijian women living in New Zealand are worse off when it comes to family planning and reproductive health than women back in Fiji, a new study suggests.
Read more here
Plunket responds to claims of unethical behaviour
The properties and assets being transferred to Plunket's national organisation have always been owned by Plunket, chief executive Amanda Malu says.
Read more here
AGED CARE
Aged-care providers battle loneliness as New Zealand population ages
Loneliness, helplessness and boredom are silent problems plaguing the elderly, experts say, and aged-care providers face a growing hurdle as the New Zealand population gets older.
Read more here
CANCER ISSUES
Ministry had been warned of bowel screening botch-up
The Ministry of Health was warned four years ago about a risk that people would unknowingly miss out on a bowel cancer screening programme, but did little about it until late last year.
Read more here
CHILD AND MATERNAL HEALTH
Hospital overcrowding puts most vulnerable babies at risk
Hospitals do not have room for the most vulnerable newborns, and desperate doctors are pleading for the Ministry of Health to step in before more babies are put at risk.
Read more here
MIDWIFERY
Graduate Australian midwives enticed to cover staff shortages in NZ
The Ministry of Health is set to begin recruiting Australian new graduate midwives to fill acute staff shortages on hospital maternity wards.
Read more here
Staff shortages leave mothers in labour helping one another
In the early hours of the morning, Aimee Alexander had never felt so alone. She looked down at her newborn son. He'd been bawling for hours, and no-one in the hospital had enough time to help.
Read more here
Is New Zealand's maternity care system at breaking point?
We're told New Zealand has world-class maternity care. A widely-cited 2016 review, for example, points to midwifery-led care as the ideal model.
Read more here
PUBLIC HEALTH
Fight the Bite: Ministry of Health launches new campaign to fight mosquito-borne diseases
Fight the bite – day and night.
That's the message the Ministry of Health is promoting to raise more awareness of the diseases mosquitoes in some countries can carry.
Read more here
Winter coughs and aches could pack nasty punch in Waikato
Health authorities are bracing for the prospect of multiple epidemics hitting parts of the country this winter - including Waikato.
Read more here
TOBACCO, DRUGS AND ALCOHOL
Tobacco control policies under the spotlight as new Government to investigate impact for Māori and Pacific
The Ministry of Health will be commissioning a review of the impact of tobacco tax increases. This will include specific analysis of the existing policies, their effectiveness for Māori and Pacific people and how tobacco tax correlates with outcomes like crime and financial loss.
Read more here
INTERNATIONAL NEWS
Nurses petition emerges
Nurses and midwives are calling on the Prime Minister, Tuilaepa Sa'ilele Malielegaoi, to maintain the Nursing and Midwifery division under the Ministry of Health (M.O.H.) and National Health Services (N.H.S.) merge structure.
Read more here
How Nurses Can Advocate Effectively for Safety
When you need people to hear what you have to say, what do you do? You speak up.
Speaking up is critically important when someone's health or life could be at risk. But it hasn't always been easy for nurses to speak up--and in some places, it still isn't.
- See more
ARTICLES OF INTEREST
Proportion of medication error reporting and associated factors among nurses: a cross sectional study
Abebaw Jember et al
BMC NursingBMC series – open, inclusive and trusted 201817:9
Background
A medication error (ME) is any preventable event that may cause or lead to inappropriate medication use or patient harm. Voluntary reporting has a principal role in appreciating the extent and impact of medication errors. Thus, exploration of the proportion of medication error reporting and associated factors among nurses is important to inform service providers and program implementers so as to improve the quality of the healthcare services.
Read more here
Spruce, L. (2018), Back to Basics: The Universal Protocol. AORN J, 107: 116–125. doi:10.1002/aorn.12002
Wrong-site, wrong-procedure, and wrong-person surgeries continue to occur in the United States. Perioperative team members must uphold patient safety as a top priority and implement safety measures to prevent these surgical errors. One such safety measure is the Universal Protocol, consisting of a preprocedure verification, site marking, time-out, and implementation of which is required by The Joint Commission and other regulatory bodies. This Back to Basics article describes the components of the Universal Protocol and some evidence- based strategiesto implement it in practice
Read more here
MINISTRY OF HEALTH
DataPharm (beta)
DataPharm is a web-based tool (beta version) that displays summary data about prescriptions and dispensings that were dispensed in the community and funded by the New Zealand Government. The data presented is sourced from the Ministry of Health's Pharmaceutical Collection.
You can search the data and filter by year of dispensing, medicine (at chemical formulation, chemical, therapeutic group level and therapeutic group level 2), and DHB area where the prescription was filled. You can download the filtered results in .csv format.
Read more here
REPORTS ONLINE
Evaluation of a nurse practitioner education programme
15 FEB 2018
Malatest International
Ministry of Health (New Zealand)
Nurse practitioners are highly skilled health practitioners who can provide a wide range of assessment and treatment interventions. Their broad scope of practice enables them to safely and appropriately meet changing health needs.
In 2017 the Ministry of Health commissioned Malatest International to undertake an independent evaluation of the pilot nurse practitioner training programme being provided at The University of Auckland and Massey University. The programme was designed to provide a more coordinated and strategic approach to nurse practitioner education, registration and employment.
Overall the evaluation report is positive. Most students completed the course in the time required and achieved registration within three months of completion.
The programmes are very popular (2 + applications for every available place) and programme graduates have expressed high levels of satisfaction with the scheme and have been successful in moving into employment as a nurse practitioner.
Read more here
The above information has been collated for the College of Nurses Aotearoa (NZ) Inc by Linda Stopforth, SNIPS and is provided on a weekly basis. It is current as at Tuesday 20 March 2018
If you have any feedback about content - what parts are most useful or what you would like added - please email admin@nurse.org.nz
For more up to date news and information follow SNIPS at:
Facebook: Snips Info
twitter: @SnipsInfo