News bulletin 18 April 2018
on 18 April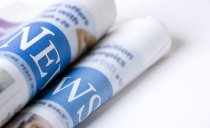 Welcome to the College of Nurses Aotearoa News Update.
No. 393, Wednesday 18 April 2018

NATIONAL NEWS
Nurse and midwife Donna Collins witnesses the worst of humanity
Donna Collins wanted to be an elephant keeper at a zoo, then a motor mechanic before mum told her to do something feminine for once in her life.
Read more here
Federation Establishment Board up and running
The Establishment Board tasked with setting up the proposed Federation of Primary Health Aotearoa New Zealand is now up and running under the chairmanship of Dame Annette King.
Read more here
Southern DHB taking part in challenge to get patients up and moving
A 70 day challenge to support and encourage more patients to get up out of bed, dressed and moving as quickly as possible, when safe to do so kicks off at Southern DHB tomorrow (Tuesday 17 April).
Read more here
Margaret Wilson to chair panel on nurses pay
Margaret Wilson has been named as the chair of the independent panel set up to resolve the impasse over nurses' pay.
Read more here
CRO outbreak at Middlemore Hospital burns unit sparks review of Ministry of Health's emergency management plan
The Ministry of Health is reviewing its health emergency management policies after a super bug outbreak at the National Burns Centre exposed flaws in procedures.
Read more here
CANCER ISSUES
Should I check? : Ministry of Health launches new website to help men check for prostate cancer
The Ministry of Health has launched Kupe, a website aimed at helping men decide if a prostate check is right for them.
Read more here
Less than 15 per cent of Kiwi women regularly screened for deadly cervical cancer - study
GPs may need cash incentives to offer female patients cervical cancer smear tests, a gynaecologist says after a study found only 13 per cent of Kiwi women are regularly screened for the deadly disease.
Read more here
Delays for bowel cancer test as DHBs struggle with demand
More people are waiting for a key bowel cancer test as some District Health Boards struggle to cope with rising demand.
Read more here
Revealed: Hundreds more missed from bowel cancer screening
Hundreds of New Zealanders missed out on potentially life-saving bowel cancer screening because of another problem with sending invitations.
Read more here
More issues discovered with Waitematā DHB bowel cancer screening programme
More than 30 people developed bowel cancer after missing check-ups due to a botch up in a free bowel screening pilot programme, the Ministry of Health has revealed.
Read more here
DHBs
Waikato DHB urged to focus on quality, not firefighting
Poor communication between board members and managers and frequent crises is placing Waikato Hospital staff under major stress.
Waikato DHB senior staffer Mo Neville said hospital staff are constantly called on to "fight fires" to the detriment of efforts to improve patient care.
Read more here
Lester Levy: The health boss who's had enough
Outgoing health boss Lester Levy says the government had all the information it needed about the poor state of Middlemore Hospital, and the rest of the health system. But then, he would say that, writes Simon Wilson.
Read more here
Middlemore repair could be stressful for patients - union
Repairing a Middlemore Hospital building while patients remain inside will be very stressful for patients and staff, a junior doctors' union warns.
Read more here
EMERGENCY MEDICINE AND SERVICES
Waikato Hospital ED mental health presentations up by almost 400 per cent
Mental health cases at one hospital's emergency department have jumped almost 400 per cent in the past five years, with no extra staffing to cope with the demand.
Read more here
HEALTH INEQUALITY
New Report Proves Postcode Healthcare for Elderly
New research released today reveals that elderly New Zealanders are being denied the chance to live better and improve their health and well-being simply because of where they live.
Read more here
HEART DISEASE
Heart screening could protect hundreds from stroke
Testing Māori and Pacific people for an irregular heartbeat earlier could spare hundreds of people from stroke each year, a University of Auckland study has found.
Read more here
MENTAL HEALTH
A new approach to Maori mental health - Wintec
More than 200 mental health practitioners and clinical psychologists across New Zealand are now equipped with an innovative toolkit to help MÄ?ori affected by mental health and addiction issues.

Co-created by Wintec staff member and clinical psychologist, Andre McLachlan, the Whai Tikanga toolkit recognises the importance of using a MÄ?ori-centred approach for MÄ?ori clients and whÄ?nau.
Read more here
Rural mental health group says govt rebuffed call for cash
A rural-based suicide prevention scheme will grind to a halt in June after its organisers were rebuffed in their quest for more money to pay for it.
Read more here
Raw fruit and vegetables provide better mental health outcomes: Otago research
Seeking the feel good factor? Go natural.That is the simple message from University of Otago researchers who have discovered raw fruit and vegetables may be better for your mental health than cooked, canned and processed fruit and vegetables.
Read more here
Gap in support addressed for teenagers dealing with mental illness
Help is at hand for teenagers who have a family member with a mental illness, after support workers in the Nelson region identified a gap in services.
Read more here
MIDWIFERY
Research Confirms Midwifery Care By Graduates in New Zealand Is Excellent
The New Zealand College of Midwives has welcomed the publication of a paper¹ which shows outcomes for pregnant women registered with a graduate midwife (in their first year of practice) are as good as those for women registered with more experienced midwives. The research commissioned by the Ministry of Health and undertaken by Lynn Sadler and her research team explored perinatal mortality and found that first year of midwifery practice was not associated with an increased risk of perinatal death².
Read more here
Ministry of Health and New Zealand College of Midwives working together on midwifery programme
The Ministry of Health and the New Zealand College of Midwives are working together with urgency on a maternity programme designed to address current pressure on the midwifery-led service.
Read more here
Pressure on midwifery to be addressed in Govt's new 'sustainable midwifery model'
A new maternity programme designed to address the pressure on midwifery has been announced by The Ministry of Health and the New Zealand College of Midwives.
Read more here
Employed Midwives – which union represents them
In some media stories about the NZNO MECA (multi-employer collective employment agreement) negotiations and industrial action mention is being made at times about 'nurses and midwives'.
Read more here
PUBLIC HEALTH
Syphilis spreads among Kiwis: cases double in two years
A rise in syphilis has health officials calling on people to use condoms.
Cases of syphilis have doubled in the past two years, with 470 cases reported in 2017.
Read more here
RURAL HEALTH
NZ's national rural health group's future in the balance
The future of The Rural Health Alliance Aoteroa New Zealand (RHAANZ) is in the balance tonight after the government has failed to promise support of the national rural health group.
Read more here
SOCIAL HEALTH
Study Links Poverty to Higher Hospitalization Rates
Researchers call on hospitals to embrace 'culture of health' as well as reforms and care redesign to help address income-related healthcare disparity.
Read more here
Ōtaki and Otago children's health camps could close due to lack of funding
The proposed closure of two health camps means hundreds of at-risk children will miss out on essential treatment every year, the organisation behind the camps says.
Read more here
TELEHEALTH AND E-HEALTH
Robo doctor joins Thames Hospital team
Dougie and Daphne aren't your typical Waikato DHB staff members.The new duo recently got their photo IDs, but outside of this normality their unique fisheye views with high-definition, ease of mobility and access to remote and rural patients could help specialists at Waikato Hospital intervene earlier to save a patient's life.
Read more here
TOBACCO, DRUGS AND ALCOHOL
New study reveals alcohol is more dangerous than we thought
One of the largest-ever studies on drinking alcohol has revealed that the low-risk level is much lower than we have been told.
Read more here
Time for spotlight on Fetal Alcohol Spectrum Disorder: Otago researcher
Given about 5 per cent of New Zealanders suffer Fetal Alcohol Spectrum Disorder with resulting productivity losses ranging from an estimated $49 to $200 million, a University of Otago lecturer is calling for more attention on the disorder.
Read more here
WORKFORCE
Allied Health staff shortages: 'the invisible damage of underfunding'
New Zealand's health system has more than 450 "missing" allied health workers - a reality just as damaging as the black mould and sewage in Middlemore Hospital's walls, the PSA says.
Read more here
Increase in Māori doctors on the way
The Medical Council today released the New Zealand Medical Workforce in 2015 Survey.
Read more here
INTERNATIONAL NEWS
1 in 3 CNOs admit nursing shortages are harming patient care
As nursing shortages continue to challenge hospitals and health systems, over one-third of chief nursing officers said these shortages negatively affect patient care, with more CNOs viewing shortages as detrimental to patient satisfaction, according to a survey conducted by nursing care facilities company AMN Healthcare.
Read more here
Nurse executives are concerned nursing shortage is impacting care—and it's only going to get worse
Nursing executives are worried that the industry's ongoing nurse shortage is hurting care quality and patient satisfaction.
Staffing firm AMN Healthcare surveyed more than 200 chief nursing officers and found that more than one-third (34%) fear that nursing shortages have a "considerable" or "great" impact on care quality. In addition, 41% said that these staffing problems negatively impact the patient experience.
Read more here
Infusion Nurses Society Forms Strategic Partnership With The World Continuing Education Alliance
Infusion Therapy Educational Content Made Available WorldwideNORWOOD, Mass., April 11, 2018 /PRNewswire-USNewswire/ -- Infusion Nurses Society (INS) has partnered with the World Continuing Education Alliance (WCEA) with the objective of bringing high-quality, infusion therapy-related education to nursing professionals around the globe.
Read more here
WORKPLACE
Bell and Hart's Eight Causes of Conflict
Understanding the Causes of Workplace TensionYou've just arrived at your office, which you share with a colleague, and it looks as if it's going to be another frustrating day.
Read more here
Finding Your Allies
Building Strong and Supportive Relationships at Work"A problem shared is a problem halved," as the old saying goes, and it's true in business as well. When it comes to working your way through the challenges that you face every day, it's a great help to be able to draw on a network of supportive individuals that you can work with to find a solution.
Read more here
ARTICLES OF INTEREST
Improving patient outcomes by coaching primary health general practitioners and practice nurses in evidence based wound management at on-site wound clinics
Collegian, Articles in press, March 2018
Background
Wound management is frequently performed in the community and forms a large part of daily activities of General Practice health professionals. However, previous research has acknowledged a need for further education and training on evidence based wound management for these health professionals.
Read more here
Strategies for overcoming language barriers in healthcare
Squires, Allison
Nursing Management: April 2018 - Volume 49 - Issue 4 - p 20–27
Language barriers between nurses and patients increasingly affect nursing practice, regardless of where care is delivered. In the United States, a language other than English is now spoken at home in one of five households, the highest level since just after World War I.1 Patients with limited English skills are referred to as patients with limited English proficiency (LEP).
This article provides background information about language barriers between nurses and patients, and how these barriers affect patient outcomes. Practice-based strategies are offered to improve outcomes and reduce readmissions. Although this article doesn't address barriers to communicating with patients with hearing loss, many of the same principles apply to these patients.
Read more here
Effects of interprofessional education for medical and nursing students: enablers, barriers and expectations for optimizing future interprofessional collaboration – a qualitative study
Sabine Homeyer … et al.
BMC NursingBMC series – open, inclusive and trusted201817:13
Background
To ensure high quality patient care an effective interprofessional collaboration between healthcare professionals is required. Interprofessional education (IPE) has a positive impact on team work in daily health care practice. Nevertheless, there are various challenges for sustainable implementation of IPE. To identify enablers and barriers of IPE for medical and nursing students as well as to specify impacts of IPE for both professions, the 'Cooperative academical regional evidence-based Nursing Study in Mecklenburg-Western Pomerania' (Care-N Study M-V) was conducted. The aim is to explore, how IPE has to be designed and implemented in medical and nursing training programs to optimize students' impact for IPC.
Read more here
Newly graduated nurses' perceptions of a final clinical practicum facilitating transition: A qualitative descriptive study
Collegian, Articles in press, March 2018
Background
The transition from nursing student to registered nurse is known to be difficult. However, the experiences gained from clinical practicums help graduating nursing students to prepare for practice and can influence the intensity of the transition process. Nevertheless, little is known about how the upcoming transition process can be best facilitated by a final clinical practicum.
Read more here
The above information has been collated for the College of Nurses Aotearoa (NZ) Inc by Linda Stopforth, SNIPS and is provided on a weekly basis. It is current as at Tuesday 17 April 2018
If you have any feedback about content - what parts are most useful or what you would like added - please email admin@nurse.org.nz
For more up to date news and information follow SNIPS at:
Facebook: Snips Info
twitter: @SnipsInfo