News bulletin 16 May 2018
on 16 May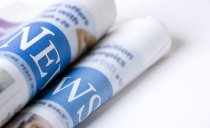 Welcome to the College of Nurses Aotearoa News Update.
No. 397, Wednesday 16 May 2018
Weekly news round up of nursing and health information in New Zealand and internationally
NATIONAL NEWS
Casual racism inspires young nurse's commitment to M���ori healthcare
A moment of casual racism from a healthcare professional helped a young nurse decide she wanted to specialise in M���ori community health. Read more here
Southern DHB Charge Nurse Manager goes 'above and beyond'
2018 has been an important year for Southern DHB's Charge Nurse Manager Karen Kempin.
As well as taking on a key role in getting Southern DHB ready for the launch of the National Bowel Screening Programme, she is also one of only four nurses in the country who are undertaking endoscopy training, enabling her to carry out gastroscopy and colonoscopy procedures independently with clients. Read more here
DHB staff thanked for going the extra mile
From volunteering stints in third world countries, to the juggles of employment and postgraduate study, the Lakes DHB's Nursing and Midwifery Awards have once again highlighted the feats of medical staff in Rotorua and Taupo.
Read more here
Filipinos 'chasing a false dream' in NZ after broadcast
A news story broadcast on Philippines television promoting student visas as a sure path to New Zealand residency is being branded as fake and dangerous. Read more here
'Help us help you': nurses rally around the country to demand a better deal
Nurses' working conditions are far worse than Izzy McKenzie thought, she says. And she's only been in the job seven months.
"I knew it was bad but it's pretty unfair how we all get treated compared to other professions like the police."
Read more here
Nurse's diary: A day in the life of a nurse
As nurses and their families mark International Nurses Day by marching for better work conditions, nurse Caitlin Francey opens her diary to share what goes on during a regular shift at a hospital ward. Read more here
Southland woman to present findings on sleep safety at international conference
Southern District Health Board public health nurse and child youth mortality coordinator Sharon Ayto is set to speak at an international conference in Glasgow. Read more here
Two assaults a week on mental health nurses
Acute mental health nurses at Christchurch's Hillmorton Hospital are being assaulted by patients at least twice a week, and as often as once a day. Read more here
Hospital staff forced to walk alone to vehicles in the dark
There are growing safety concerns for staff at Auckland's Middlemore Hospital after a nurse was followed to her car last month. Read more here
AGED CARE
The Selwyn Foundation's new care model shortlisted for award
The Selwyn Foundation's unique new participatory care model is a finalist for an international award for outstanding performance in the aged care sector, which will be announced next week. Read more here
Otago study shows "giant" problem looms for ageing New Zealanders
Urgent attention needs to be paid to frail older New Zealanders' oral health, a University of Otago study has highlighted. Read more here
Hospice preparing for future demand by training aged-care providers
An ageing population will place unprecedented demand on hospice services — a tide of patients Otago Community Hospice is preparing for now. Read more here
DHBs
Health Minister David Clark questions district health board model
Health Minister David Clark has given a strong indication that district health boards in their current form may not be around in future. Read more here
Counties Manukau DHB cancels free patient shuttle service
A free patient shuttle service in south Auckland is coming to a complete halt after 18 years on the road.Counties Manukau DHB is discontinuing its courtesy coach service, which provided people with free transport to and from its Manukau SuperClinic. Read more here
DIABETES
Experts advocate plan to reverse type 2 diabetes epidemic
Professor Grant Schofield at Auckland University of Technology (AUT) has co-authored the most comprehensive report on 'the science against sugar' alongside two leading international experts on obesity. They are advocating an eight-point plan, to reverse the type 2 diabetes epidemic within three years, which is being backed by eminent public health scientists around the world. Read more here
EDUCATION
New degree puts cultural responsiveness at heart of nursing
Wintec will be the first New Zealand education provider in the North Island to develop a graduate entry programme in nursing which responds to the growing need for culturally responsive care in the health sector. Read more here
HEALTH FUNDING AND RESEARCH
Budget 2018: Will the Government make a dent its $8 billion health promises?
Labour's pre-election promise to pump $8 billion into health over the next four years has given the sector high hopes ahead of the Budget. Read more here
MENTAL HEALTH
Seclusion for children 'potentially traumatising' and unacceptable
Mental health staff are isolating distressed children, some aged under 12, in locked seclusion rooms at Christchurch's ageing Princess Margaret Hospital (PMH). Read more here
Antipsychotic drugs prescribed to poor children more often - study
Australian children from poorer families - including babies under one-years-old - are more likely to be prescribed antipsychotic drugs for behaviour problems than others the same age. Read more here
PATIENT SAFETY
Cost of claims for injuries caused by medical treatment double
The latest 'treatment injury' data released by ACC shows that the cost of claims for new and existing treatment injuries have more than doubled in the last five years from $70 million to $142.5 million, placing some real figures against concerns that our hospitals are becoming increasingly unsafe. Read more here
PHARMACY
President Donald Trump wants to build a drug cartel – and wants NZ to pay for it
Accusing other countries of "free-loading", US President Donald Trump has announced plans to make countries like New Zealand pay more for drugs. Read more here
PUBLIC HEALTH
New 'Flu dashboard' show rates and severity of disease
ESR health scientists have launched a new "dashboard", providing up-to-date information on how influenza is tracking as well as its severity. Read more here
Doctors, nurses and pharmacists debunk myths about flu vaccine
As winter approaches, so does flu season and health experts are calling for people to ignore common misconceptions about the flu vaccine in an effort to reduce the number of New Zealanders getting the flu this winter. Read more here
TELEHEALTH AND E-HEALTH
Video meeting popular alternative to specialist hospital visit
Tuning in remotely to a specialist appointment, when time constraints mean you can not be there in person, is proving a popular at Waitemat��� DHB. Read more here
TOBACCO, DRUGS AND ALCOHOL
Ministry to consider risk-proportionate regulation for vaping products
Regulating vaping and heated tobacco products will be further considered after a recent District Court decision ruled they may be legally imported, sold and distributed in New Zealand. Read more here
New Zealand infants with high nicotine exposure twice as likely to have respiratory problems
New University of Otago research has revealed some infants exposed to second hand smoke have similar levels of nicotine in their systems to adult smokers. Read more here
WORKFORCE
Call for more workers to join health and wellbeing sectors
A shortage in care and support services is looming as the New Zealand population ages.In the next three years an extra 16,000 carers and support workers will be needed across healthcare, aged care and disability sectors. Read more here
INTERNATIONAL NEWS
College offers free maths lessons to nurses
Nurses without formal maths qualifications can take a free numeracy course at Burnley College. Read more here
Study: Hospital nurse education linked to fewer deaths among dementia patients
For patients with Alzheimer's disease and dementia who seek treatment at hospitals that employ a greater number of nurses with at least a college degree, mortality rates may be lower after surgical procedures, according to a study published in Journal of the American Geriatrics Society. Read more here
Nurses' yellow jug lid plan to aid patient hydration
Yellow jug lids could be used to identify hospital patients at risk of dehydration as part of a campaign by student nurses in south Wales. Read more here
Call to clearly define roles of Hong Kong doctors and nurses after surgical blunder ruling
Medical watchdog decision banning specialist from practising for six months decried as 'regression' and 'trampling' on all the sector's professions. Read more here
Fiji nurses concerned about move to privatise hospitals
The Fiji Nurses Association says it is concerned about the government's plans towards a private partnership between public hospitals and an international development agency. Read more here
Nurses deserve right to criticize health system: legal expert
A Saskatchewan law professor says he's disappointed with a recent court ruling that some say takes away a nurse's right to criticize the health care system. In 2015, Carolyn Strom, a nurse from Prince Albert, wrote a Facebook post criticizing what she called the "subpar care" her dying grandfather received at a local care facility. Read more here
Survey: 90% of nurses admit they do not have enough time to properly care for patients
As hospitals across the U.S. face a nursing shortage, care quality and patient safety continue to be put in jeopardy. Nurses are frequently assigned more patients, with 90 percent of nurses admitting they lack adequate time to properly comfort and assist patients, according to a survey of Massachusetts nurses conducted by Anderson Robbins Research. Read more here
ARTICLES OF INTEREST
Exploring the extent to which simulation-based education addresses contemporary patient safety priorities: A scoping review
Collegian, In Press, May 2018
Background
There is unprecedented increase in use of simulation-based education in healthcare settings. The key driver is improving quality and safety in healthcare. To date, there is limited understanding of the degree to which this goal has been achieved.
Aim
This scoping review aimed to explore the extent to which simulation-based education in healthcare has addressed and impacted contemporary patient safety priorities.
Read more here
Scope of practice and workforce issues confronting Australian Enrolled Nurses: A qualitative analysis
Collegian, In Press, May 2018
Enrolled Nurses constitute an important part of the Australian health care system. Recently, improvements to education and medication endorsement have initiated expansion to EN scope of practice.
Aim
This paper reports on a study conducted to inform development of revised Nursing and Midwifery Board (NMBA) of Australia Enrolled Nurse practice standards that explored with ENs their scope of practice.
Read more here
MINISTRY OF HEALTH
Regional Results 2014–2017: New Zealand Health Survey
This data explorer presents the 2014–17 regional results from the New Zealand Health Survey, for both adults and children. The data explorer includes data on health behaviours and risk factors, health conditions and access to health services.
Regional Data Explorer 2014–2017: New Zealand Health Survey
Results can be displayed by district health board (DHB), public health unit and regional council. The focus of the regional release is the most recent pooled data (2014–17), with data also available for 2011–14. Pooling data across years increases the sample size and produces more reliable estimates. It also enables more detailed breakdowns for population sub-groups (ie, age, ethnicity and neighbourhood deprivation) within regions. However, even with pooled data the results for smaller regions and sub-populations often have wide margins of error (95% confidence intervals).
The survey data is presented in tables, maps and graphs. The data is in machine-readable format to allow for easy reuse.
Read more here
LAW AND LEGISLATION
Health Practitioners (Replacement of Statutory References to Medical Practitioners) Act
New legislation came into effect in January which allows nurse practitioners and registered nurses to carry out some functions that were previously restricted to medical practitioners.
For full information about these changes, Read more here
PROFESSIONAL DEVELOPMENT
All Together Better Health IX conference
3–6 September 2018
Auckland
Every two years the All Together Better Health IX conference provides an opportunity for participants to discuss ideas and devise and test strategies to mobilise concerted action to improve health and wellbeing for individuals, families and communities across the world. The event is driven by the conviction that concerted action to improve working together will effect change, enhance quality of care, ensure safety, and optimise deployment of human resources.
Whether you are a practitioner, service user, student, academic, manager, policy maker or researcher, this conference will inspire and be an opportunity to compare perspectives, exchange experiences, share expertise and transform current understandings.
Read more here
The above information has been collated for the College of Nurses Aotearoa (NZ) Inc by Linda Stopforth, SNIPS and is provided on a weekly basis. It is current as at Tuesday 15 May 2018
If you have any feedback about content - what parts are most useful or what you would like added - please email admin@nurse.org.nz
For more up to date news and information follow SNIPS at:
Facebook: Snips Info
twitter: @SnipsInfo