News bulletin 25 July
on 25 July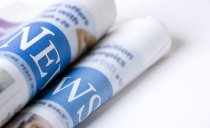 Welcome to the College of Nurses Aotearoa News Update.
No. 407, Wednesday 25 July 2018
Weekly news round-up of nursing and health information in New Zealand and internationally

NATIONAL NEWS
Nursing needs: New Zealand not considering laws for nurse-to-patient ratios
Two Australian states have made laws about nurse-to-patient ratios, but Kiwi health leaders aren't keen to follow suit. New Zealand nurses went on strike in early July, and numbers on the ward floor were cited as one of their key concerns.
Read more here
Under-funding fuels cultural tensions, risking patient safety
Cultural differences between New Zealand-educated and internationally-educated nurses can amplify existing workplace pressures, according to new research from Massey University.
Read more here
Migrant nurses in New Zealand face racism daily, with experts saying 'it's time to talk'
Migrant nurses are experiencing racism and cultural scrutiny daily in New Zealand with experts saying "it's time to talk".
A Massey University study released today revealed dozens of cases of patients refusing care from migrant nurses and cultural barriers between staff putting patients at risk.
Read more here
New scholarships for Maori nurses
New scholarships to support Māori nurse development and innovation, including becoming nurse prescribers or nurse practitioners, have been launched with the support of Pharmac.
Read more here
Christchurch mental health unit staff on ACC leave following assaults in 'dangerous' unit
Five staff seriously assaulted by patients in a secure unit at Hillmorton Hospital have together been off work for more than 1150 days due to their injuries.
They include a laceration, shoulder injuries, concussion and a sprain.
Read more here
'Modernised' health care model expected to benefit patients and medical staff
A new model for care services is expected to optimise medical staff and offer better care to people in Otago and Southland.
The Southern District Health Board and WellSouth Primary Health Network announced the first 16 general practices to become Southern Health Care Home practices on Friday.
Read more here
Warning over future of NZ's mental health workforce
There are warnings the government will struggle to find enough good staff to make some of its mental health policies a reality - including specialised staff in the new Waikeria Prison and in more secondary schools
Read more here
NZ nurses will be in demand around the world
A nurse is predicting that New Zealand nurses will be attracted overseas if their pay is not significantly boosted.
Read more here
New nursing director for NZ's biggest PHO
The country's largest primary health organisation has appointed a new nursing director to help develop nursing services in its practices spread across greater Auckland.
Read more here
Nurse Siobhan Lehnhard: why nurses are speaking out
Nurses and their district health boards will head back to the negotiating table on Tuesday following the national nurses' strike on the 12 July. Neither group will talk about the details ahead of the negotiations on Tuesday but Auckland nurse Siobhan Lehnhard would like the public and MPs to understand the issues. She's a nurse in Auckland and holds a Masters in Public Health.
Read more here
CLIMATE CHANGE
Nursing Collaborative on Climate Change and Health
Why nurses must lead on climate
The science is clear: climate change is one of the most serious threats to human health we face today… As nurses, we have a duty to provide our patients, communities,families and children with a safe and healthy future.
The most at-risk populations are children, elderly, low-income, and minorities… the burden of pollution and climate change falls unfairly on these populations, creating health disparities.
Read more here
DHBs
Margie Apa appointed as new chief executive for Counties Manukau DHB
Counties Manukau DHB has appointed a new chief executive, more than a year after its last one left.

Fepulea'i Margie Apa has been appointed to the role, which was previously held by Geraint Martin until his resignation in April 2017.
Read more here
HEALTH TECHNOLOGIES
National Primary Care Data Service to go live next year
A new National Primary Care Data Service will go live in 2019, GP leader Richard Medlicott has told a health IT conference.
Read more here
Massive health IT project inches forward as former Tuanz boss Ernie Newman prescribes palliative care
A huge "on-again/off-again" information technology project that would see a single Electronic Health Record created for each New Zealander is inching forward again, with the Government asking the Health Ministry to do more work on a business plan.
Read more here
Dr Lance O'Sullivan's remote healthcare service goes national
New Zealand's biggest private childcare chain has signed up to Dr Lance O'Sullivan's health-by-email service, amidst mounting concerns for pre-schoolers' health in low-income communities.
Read more here
MENTAL HEALTH
Parties say they'll collaborate on mental health
A stoush over the axing of a police mental health scheme has prompted National to propose a cross-party group to solve the mental health crisis.
Read more here
Government announces $10.5m mental health pilot for 18-25-year-olds
The Government has announced a $10.49 million mental health pilot offering free counselling to 18- to 25-year-olds will start in December.
Read more here
Second wave of mental health workers to help plug gap in Canterbury schools
The Government promised 80 mental health workers for Canterbury schools. So far, there are nine.Years after Canterbury fell into the grip of a chronic mental health problem, schools are expressing "relief" that a second wave of mental health professionals will start work next week, partly meeting a long-advocated need for support post-quake.
Read more here
Connecting through Kōrero - MHF launches new suicide prevention resource
Aotearoa has the highest youth suicide rate in the OECD, and most of us know someone who has died by suicide or been through a suicidal crisis. The Mental Health Foundation's (MHF) newest suicide prevention resource offers parents, teachers, friends and whānau practical guidance to kōrero about suicide with taiohi/young people.
Read more here
Launch of the Skylight Resilience Hub
Skylight Trust launched a new Resilience Hub today. A digital resource to help children, young people, their whānau and communities across Aotearoa New Zealand to navigate through times of trauma, loss, and grief by building resilient communities across Aotearoa, New Zealand.
Read more here
Police recruits get just eight hours training for dealing with mental health callouts
Frontline officers attend an average of 98 mental-health related events, including suicide threats or attempts, every 24 hours.
And the brother of a man murdered by a psychiatric patient says the eight hours of training police recruits get in dealing with mental-health callouts is not nearly enough.
Read more here
PUBLIC HEALTH
Ground-breaking Kiwi research paves way for long-term flu vaccine
Thousands of lives could be saved with ground-breaking New Zealand research that has paved the way for a long-term flu vaccine.
Read more here
SOCIAL HEALTH
Chilling impact of poverty on child health
Matted hair on maggot-infested scalps, rotting teeth in pre-schoolers, developmental delays, damp houses and poor nutrition – some of the results of poverty on child health reported by paediatricians on the clinical front line.
Read more here
1 in 2 Kiwis can't afford to heat home
A nationwide survey commissioned by The Salvation Army found that close to one in two New Zealanders have gone without heating because of financial constraints in the past year.
Read more here
TOBACCO, DRUGS AND ALCOHOL
New Zealand likely to miss smokefree by 2025 target - Ministry of Health report
New Zealand is likely to miss a key milestone in its Smokefree 2025 target, a new Ministry of Health report has revealed.
The Ministry of Health's annual Health and Independence Report has painted a stark picture of the health of the nation, in particular our persistently high smoking rates.
Read more here
Time to cut back?
The research proves it – the kiwi drinking culture leads directly to the emergency department.
Read more here
INTERNATIONAL NEWS
NYC agrees to pay nurses more than $20M in discrimination case for not listing work as 'physically taxing'
Nurses in New York City's public hospitals are finally getting the credit they deserve for all their hard work – and the overdue acknowledgment is going to cost City Hall almost $21 million.
Read more here
Germany's Acute Nursing Shortage
My Nurse Named Mohamed
German retirement homes are having trouble finding geriatric nurses. To resolve the problem, they're looking for help from abroad, recently expanding that search to Africa. Is it a good strategy? And for whom?
Read more here
New scheme to develop leadership skills in nurses
Mid-level nurses will have a new programme starting next year to help them develop their leadership skills to take on more roles in the community care sector.
Read more here
Victoria to get 600 new nurses and midwives under hospital ratio overhaul
Victorian hospitals will get 600 new nurses and midwives, along with a new $50 million education fund, under changes aimed at improving nurse-to-patient ratios in public hospitals, the State Government has announced.
Read more here
Should There Be A Legal Limit On The Number Of Patients Assigned To Nurses?
A scene from the 1983 film Terms of Endearment earned actress Shirley MacLaine an Oscar as she played a fiercely protective Aurora Greenway demanding care from a seemingly uncaring or incompetent nurse. That scene reveals a more mundane reality from the nurse's perspective — a staffing issue. The fictional nurse was juggling a number patients. Experts have long worried that patients' quality of care can suffer depending on the number of nurses on the job. But, is it best to legally limit how many patients one nurse can care for? Or is it best to allow nurse staffing assignments to adjust as needed? That's what Massachusetts voters will decide when they vote on Ballot Question One on election day in November.
Read more here
ARTICLES OF INTEREST
Valuing Enrolled Nurses – A study to better understand the investment education and training have on the retention of Enrolled Nurses
Collegian, Articles in press
Background
Despite the investment in education and training, a Health Service in Australia continues to experience a shortage of enrolled nurses.
Aim
The aim of this study was to understand the investment education and training have on the retention of enrolled nurses in the Health Service.
Read more here
Ahmed S, Siad FM, Manalili K, et al
How to measure cultural competence when evaluating patient-centred care: a scoping review
BMJ Open 2018;8:e021525. doi: 10.1136/bmjopen-2018-021525

Objectives The purpose of this study was to identify patient-centred quality indicators (PC-QI) and measures for measuring cultural competence in healthcare.
Read more here
Nurses as substitutes for doctors in primary care
Current and expected problems such as ageing, increased prevalence of chronic conditions and multi-morbidity, increased emphasis on healthy lifestyle and prevention, and substitution for care from hospitals by care provided in the community encourage countries worldwide to develop new models of primary care delivery. Owing to the fact that many tasks do not necessarily require the knowledge and skills of a doctor, interest in using nurses to expand the capacity of the primary care workforce is increasing. Substitution of nurses for doctors is one strategy used to improve access, efficiency, and quality of care. This is the first update of the Cochrane review published in 2005.
Read more here
NEW PUBLICATIONS
Advanced Level Nursing Practice: Introduction
PUBLICATION CODE : 006894
An introduction to the RCN Standards for advanced level nursing practice, advanced nurse practitioners, RCN accreditation and RCN credentialing. More information from the RCN on advanced nursing practice can be found at www.rcn.org.uk/ANP
Read more here
The above information has been collated for the College of Nurses Aotearoa (NZ) Inc by Linda Stopforth, SNIPS and is provided on a weekly basis. It is current as at Tuesday 24 July 2018
If you have any feedback about content - what parts are most useful or what you would like added - please email admin@nurse.org.nz
For more up to date news and information follow SNIPS at:
Facebook: Snips Info
twitter: @SnipsInfo