News bulletin 8 August 2018
on 8 August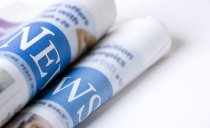 Welcome to the College of Nurses Aotearoa News Update.
No. 409, Wednesday 8 August 2018

NATIONAL NEWS
Nurses latest pay offer accept: What you need to know
The New Zealand Nurses Organisation (NZNO) has accepted the latest pay offer from their DHB employers. Here's what you need to know.
Read more here
Jacinda Ardern and David Clark welcome nurse pay settlement
Prime Minister Jacinda Ardern and Health Minister David Clark today welcomed the settlement between hospital nurses and their district health board employers.
Read more here
Nursing shortage: Rest homes 'under pressure'
Rest homes say they are losing nurses to public hospitals at an alarming rate.
Read more here
NZ could soon be short of up to 1000 aged care nurses
District health boards say rest homes struggling to fill nursing vacancies are in a perfect storm.
Read more here
Nurses' pay rise won't benefit most Māori nurses
Most Māori nurses will miss out on pay rises won by strike action because they don't work at district health boards.
Read more here
Govt looking for positive outcomes with Whānau Ora
45 students graduated today in Auckland with a Diploma in Whānau Ora, with a decision on the future of the Whānau Ora initiative looming in November.
Read more here
New Zealand a global leader in patient rights for 30 years
A lot of what New Zealanders take for granted in their medical care exists because of the Cartwright Inquiry.The knowledge your consent would be required to take part in a medical trial, for instance.
Read more here
AGED CARE
Hamilton rest home staff failed to deliver 'best practice' emergency care: Coroner
Hamilton rest-home staff have been rebuked for failing to deliver "best practice" emergency care to an unconscious woman.
Read more here
CANCER
DIY bowel cancer screen kit puts health in your hands
A DIY kit allowing people to self-screen for bowel cancer will be delivered to thousands of mailboxes in the top of the south region.
Read more here
Hundreds pay for bowel cancer test kit
Hundreds of people are paying for a test kit to detect bowel cancer, rather than wait for free screening. National screening for the cancer killer is being rolled out, with all districts covered by mid 2021. But many people won't wait and say they're being punished for taking charge of their own health. Our Health Correspondent, Karen Brown, reports.
Read more here
Lung cancer kills more New Zealanders than any other cancer
Every year for fifty years, lung cancer has killed more New Zealanders than any other cancer.
Read more here
Visiting patient advocates say New Zealand isn't treating its cancer patients fairly
One of Australia's top oncologists, Professor John Zalcberg, will be in New Zealand next week highlighting New Zealand's appalling cancer rates and its substandard outcomes for particular cancer patients.
Read more here
DHBs
Canterbury builds paper-light hospitals
Two new hospital buildings due to open in Christchurch over the coming year have been designed not to take the usual weight of paper as patient files will be kept online.
Read more here
Christchurch Hospital staff under pressure as admissions soar
Christchurch Hospital is under pressure as an "unrelenting" stream of patients pushes occupancy to 100 per cent.
A Canterbury DHB member described ambulances dropping patients at the emergency department (ED) only to rush off again, their lights flashing, to attend another call-out.
Read more here
Canterbury DHB ballooning debt the result of years of underfunding - Health Minister
Canterbury's health authority has overshot its budgeted deficit by $10 million to end the financial year with what will be the largest health debt in the country.
Read more here
INFECTION CONTROL
600 Middlemore Hospital patients to be screened after discovery of drug-resistant organism
About 600 Middlemore patients will be tested after a person admitted to a ward was found to be carrying an organism resistant to a powerful group of antibiotics.
Read more here
Hospitals urged to stockpile 'last-resort' antibiotics as superbug numbers boom
New Zealand is facing a superbug "epidemic", with more people identified as carrying drug-resistant organisms than ever before.
Read more here
Alcohol apocalypse? New superbug victory looms in war against medicine
We are losing the war against bacteria. Not only are our strongest antibiotics becoming less and less effective. Now drug-resistant bacteria are finding a way to survive alcohol-based disinfectants.
Read more here
MENTAL HEALTH
Pioneering mental health care in GP clinic
A pilot scheme to base psychologists in a general practitioner (GP) clinic may help prevent more serious mental health crises through early intervention.
Read more here
'Families are not supported at all'
Family members who have lost relatives to suicide say they are desperate for change, the inquest system needs an overhaul, and mental health services need drastic improvements.
Read more here
St John launches mental health first aid
While most New Zealanders are comfortable openly discussing physical health, the stigma of talking about mental health remains. St John launches its Mental Health First Aid training course today to help reduce that gap, stating that we can all step up to help the one in five Kiwis facing a mental health challenge each year.
Read more here
MIDWIFERY / MATERNITY
Funding for therapy to help prevent disorders in preterm babies
A University of Otago researcher has received funding from the Neurological Foundation of New Zealand to investigate a new therapy which could potentially prevent disorders developing in children born prematurely.
Read more here
PUBLIC HEALTH
Free access plan for 'revolutionary' drug that could eliminate Hepatitis C by 2030
What has been called a "revolutionary" hepatitis C drug could soon be available free-of-charge to all Kiwis with the chronic form of the infection.
Read more here
Kiwi babies vaccinated against tuberculosis for first time in two years
Kiwi babies will again be safe from the life-threatening complications associated with severe forms of tuberculosis with a new supply of the vaccine available for the first time in more than two years.
Read more here
New study a 'step forward' in fight to eliminate tuberculosis
The McAuley Professor of International Health at the University of Otago is labelling the findings of new international collaborative research a step forward in the fight to eliminate the world's top infectious disease killer, tuberculosis.
Read more here
SOCIAL HEALTH
Sensor kits made on the cheap help people check the healthiness of their homes
A charity aiming to help people recognise when their homes are too cold and damp are teaching the community how to make their own heat and humidity sensors for the house.
Read more here
TOBACCO, DRUGS AND ALCOHOL
Drink, drank, drunk: What happens when we drink alcohol in four short videos
Alcohol is a depressant, a diuretic, and a disinfectant. These generally aren't pleasant attributes, but people have been drinking alcohol for thousands of years – some of the earliest written texts mention or contain recipes for beer, and pottery shards from China show people may have been making alcohol as far back as 7000BCE.
Read more here
Alcohol brands should be banned from sponsoring sports, researchers say
Researchers say alcohol brands should be banned from sponsoring sports due to the damaging impacts it has on children.
Read more here
INTERNATIONAL NEWS
Nursing Professor Angela Kydd: 12-hour shifts are 'dangerous' and lead to 'compassion fatigue'
NURSES should be banned from working 12-hour shifts in hospitals and care homes because they are dangerous and create a risk of "compassion fatigue", an expert has said.
Read more here
Nurses in Australia May Soon Have to Apologize to Minority Patients...
Nurses and midwives around the country must now adhere to a new code of conduct with a section specifically dedicated to "culture" and which details white Australians' inherent ... - Read More
Company creates badges to track hospital staff hand-washingA St. Paul company has developed a device that assures doctors, nurses and other health care providers are washing their hands to prevent the spread of infections. The system is... - Read More
Video recordings spotlight poor communication between nurses and doctors
ANN ARBOR--Communication breakdown among nurses and doctors is one of the primary reasons for patient care mistakes in the hospital.
Read more here
Nurses go the extra mile
Nurses do not only work in hospitals but also in hospices and they may also go to patients' homes. Jasia Shamdasani speaks to three nurses in the community care sector ahead of Nurses Day tomorrow.
Read more here
Germany's aging population desperate for more nurses
The German government has announced 13,000 more jobs for hospitals and care homes, but there is still a shortage of qualified medical staff. DW spent a shift with two nurses to learn more about the care sector crisis.
Read more here
WELLBEING
How to become more resilient
Many of us feel pushed around by life and make it through our days with a sense of hollowness inside, says psychologist and author Rick Hanson.
What we're missing, he says, is resilience – a "calm strength" within that can't be shaken, a sense of 'I can deal with this'.
Read more here
ARTICLES OF INTEREST
Cultural considerations at end of life in a geriatric inpatient rehabilitation setting
Bloomer, Melissa J. et al.
Collegian , Volume 0 , Issue 0 ,
To explore the impact of cultural factors on the provision of end-of-life care in a geriatric inpatient rehabilitation setting.
Background
Australia's ageing population is now also one of the most culturally diverse. Individuals from culturally and linguistically diverse backgrounds may have specific care needs at the end of life according to various aspects of their culture.
Read more here
A systems change intervention for nurse-led smoking cessation care in hospitals
Malone, Victoria et al.
Collegian , Volume 0 , Issue 0 ,
The aim of this study was to determine the feasibility and acceptability of a systems change intervention on nurses' inpatient management of tobacco dependence.
Read more here
An integrated chronic disease nurse practitioner clinic: Service model description and patient profile
Bonner, Ann et al.
Collegian , Volume 0 , Issue 0 ,
One common cluster of chronic conditions — chronic kidney disease, diabetes mellitus and heart failure — places a significant burden on the Australian healthcare system. In combination, these conditions complicate treatment, increase rates of hospitalisation and carry a poorer prognosis for survival. Current health services are organised around single conditions, making coordination of care more difficult and adding complexity to patients' lives.
Read more here
PROFESSIONAL DEVELOPMENT
It's Your Time to Shine!
Activity and Nutrition Aotearoa (ANA) invites you to share your stories, collaborations or projects relating to public health nutrition and physical activity at our conference to be held in Auckland on May 21 – 22nd 2019.
Submit a summary of your presentation via our website.
Closing date for submissions: Friday 2nd November 2018
Find out more

2018 CONFERENCE - TACKLING DEMENTIA: IT'S EVERYBODY'S BUSINESS
Register here
Take a look at the programme outline
The Alzheimers New Zealand 2018 conference is the event of the year for the New Zealand dementia community. It will be NZ's only dementia conference this year, attracting leading speakers from the region and globally and harnessing knowledge and insights from a range of sectors.
Date: 25th-27th October
Location: The Grand Millennium Hotel, Auckland
Registration is free of charge for people living with dementia and care partners.
Whether you are a health professional, policy maker, educator, or administrator don't miss out! And as before, we extend a special invitation to people with dementia and their care partners.
The above information has been collated for the College of Nurses Aotearoa (NZ) Inc by Linda Stopforth, SNIPS and is provided on a weekly basis. It is current as at Tuesday 7 August 2018
If you have any feedback about content - what parts are most useful or what you would like added - please email admin@nurse.org.nz
For more up to date news and information follow SNIPS at:
Facebook: Snips Info
twitter: @SnipsInfo