News bulletin 14 August
on 15 August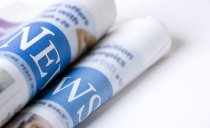 Welcome to the College of Nurses Aotearoa News Update.
No. 410, Wednesday 15 August 2018
NATIONAL NEWS
Significant majority: Over 60 per cent of nurses voted in favour of DHB Collective Agreement
The New Zealand Nurses Organisation has released the results of its online ballot after a year of negotiations and strike action came to an end on Tuesday.
Read more here
Will the new deal deliver more nurses?
Nurses got pay increases. But deep scepticism remains over safe staffing. Cate Broughton reports.
Jessica* has worked as a nurse in a busy children's unit in a large public hospital for nine years.
Read more here
Opinion: Mark Jones – Now for the honest conversation…
Former chief nurse Dr Mark Jones believes that, with the DHB NZNO deal settled, it's now time for an honest conversation about how many nurses we need as a country and how much we are ready to spend.
Read more here
Visa rule changes urged to attract overseas nurses
Immigration advisers say changes to visa rules are needed to attract overseas nurses into care homes.
Read more here
More Kiwi nurses predicted to hop across the ditch
One of the nurses behind a Facebook site which served as a mouthpiece for workers in recent months predicts more nurses will be lost to Australian hospitals because of better pay.
Read more here
Māori nurses claim on pay disparity gets Tribunal hearing
The New Zealand Nursing Organisation (NZNO) have lodged a Kaupapa Inquiry Claim into pay disparity of Māori nurses which will be heard by the Waitangi Tribunal in October.
Read more here
School nurses deserve better pay and support
NGAIRA HARKER calls for pay parity and better professional support for essential school nurses.
Read more here
Nurse care 'equal or even better' than GP care for some conditions, finds review
For chronic conditions nurses "probably achieve equal or better health outcomes" for patients then doctors, a major international research review has concluded.
Read more here
Hawke's Bay nurses biggest target in staff abuse
Nurses are the number one target for abuse by patients at Hawke's Bay Hospital.
According to data released after an Official Information Act request by Hawke's Bay Today,20 incidents of physical assault and 42 cases of verbal abuse of DHB staff have been reported between January and July this year.
Read more here
New Tapuhi Kaitiaki awards support the development of Maori nurses
PHARMAC and Te PÅari o Te RÅnanga o Äotearoa and their Tiriti partner TÅpÅtanga Tapuhi Kaitiaki o Äotearoa (NZNO)
are pleased to announce the inaugural recipients of the Tapuhi Katiaki Awards.
Read more here
Moe Milne ONZM awarded Akenehi Hei Award 2018
At the awards dinner for the Indigenous Nurses Aotearoa Conference 2018, NZNO Kaiwhakahaere Kerri Nuku was delighted to present the biennial Akenehi Hei Award to Northland nurse, Moe Milne (ONZM).
Read more here
AGED CARE
Problems for Kaitaia's Switzer Residential Care tip of the iceberg
The well publicised problems Kaitaia rest home Switzer Residential Care is having retaining immigrant staff is just the tip of a large and growing iceberg according to New Zealand Aged Care Association chief executive Simon Wallace.
Read more here
CANCER
Pharmac takes three years to review brand-new cancer drugs and Kiwis are missing out
Kiwis are missing out on the latest cancer treatments because the government's drug agency, Pharmac, is failing to keep up with the latest developments, an Australian oncologist says.
Read more here
Govt releases review of Bowel Cancer screening rollout, following missed diagnoses
The Health Minister has delivered an apology and a new set of recommendations to strengthen the rollout of the national bowel cancer screening programme.
Read more here
CHILD AND MATERNAL HEALTH
Diabetes, obesity are linked to rise in 'complex births', hospital bosses say
Hospital bosses are growing concerned about the rising rates of complex births in south Auckland.
At Counties Manukau DHB, labour inductions are up by 1 per cent and caesarean sections by 2 per cent compared to last year, as reported by the hospital advisory committee.
Read more here
CLIMATE CHANGE
Health risks of "Hothouse Earth" a disaster - report
A report released this week on the dangers of heading towards "Hothouse Earth" makes it clear that climate change is now a public health emergency.
"Just as we would react to the threat of pandemic, we need to speed up our efforts to tackle emissions and protect health," says Dr Rhys Jones, Co-convenor of OraTaio: The NZ Climate and Health Council.
Read more here
DHBs
Canterbury DHB seeks more funding to address shortfall for secure unit
Beds in a secure unit with a reputation for workplace violence are being funded at less than half the estimated daily cost, according to health board figures.
Read more here
HEALTH SYSTEM
National health targets data release and development of new measures
As it finalises advice on a new suite of measures and a framework for reporting health system performance and measures, the Ministry of Health has released data relating to existing targets.
Read more here
HEALTH TECHNOLOGIES
New technology connects patients directly with medical specialists
Patients can now connect directly with medical specialists and exchange information concerning fees, wait times and locations before consultation thanks to a new technology platform developed with the support of the NSW Government.
Read more here
PATIENT SAFETY
Medsafe: Updated Adverse Event Reports Relating to Surgical Mesh Implants
Due to a change in how information is provided to Medsafe, an additional 962 events which were not previously recorded in this report are now included.
This brings the total reported number of adverse events relating to surgical mesh since 2005 to 1070.
Read more here
PRIMARY HEALTH CARE
Maria Berrett: one-stop GP and psychologist shop a model for the future
A new scheme offering immediate access to a psychologist for patients at a GP clinic could be a game-changer for mental health care. The pilot scheme bases psychologists at Kauri Integrated Family Health Centre in Palmerston North and allows patients to see psychologists on site immediately - and for free. Dr Maria Berrett is a clinical psychologist and acting clinic director of Massey Psychology Clinic.
Read more here
PUBLIC HEALTH
Border closure an option in New Zealand pandemic
Closing the border may make sense for New Zealand in some extreme pandemic situations, according to a newly published study.
Read more here
Declining HIV numbers bolstered by new prevention drug but more data needed
Changes to HIV medications are on the horizon just a few months after New Zealand became one of the first countries to publicly fund a "revolutionary" prevention drug.
Read more here
INTERNATIONAL NEWS
How a nurse-led initiative helps New York hospital patients sleep better
After receiving concerns about how noise negatively affected patient sleep and staff stress levels, nurses from Manhasset, N.Y,-based North Shore University Hospital created an initiative to reduce noise levels in the hospital's neurosurgical intensive care unit — and small changes led to lower noise levels, a study published in Critical Care Nurse found.
Read more here
Rheumatology nurses key to dispelling misinformation over off-label therapies
FORT WORTH, Texas — Although rheumatology providers carry the responsibility of obtaining informed consent for the use of off-label treatments, nurses should help educate patients, particularly the parents or guardians of juvenile patients, on the justification of off-label therapies, according to presenters at the Rheumatology Nurses Society Annual Conference.
Read more here
Unique program trains nurses to help sexual assault victims
A special team of nurses trained to make sure sexual assault victims are not alone. They are Sexual Assault Nurse Examiner or SANE nurses.
Read more here
The Challenge of Compassion in Modern Healthcare Settings
Mandating compassionate care is an endeavor doomed to failure as the problem of noncompassionate care lies in the basic organization of modern healthcare and healthcare settings, according an article published in the Journal of Medical Ethics.
Read more here
Why hospital architects need to talk to nurses
Many of us pay close attention to how our taxes are spent, and how well governments invest in infrastructure projects such as roads, schools and hospitals. Value for money is key. Yet horror stories of waste, lateness and poor quality are common.
Read more here
Regional nursing students use virtual reality to prepare for real-life clinical settings
Studying nursing can be tough, and even more so if, like Suzanne Morgan, you are doing it online from the remote northern New South Wales town of Coutts Crossing.
Read more here
Samoan nurse charged with manslaughter over vaccine deaths
Police in Samoa have filed a manslaughter charge against a nurse over the death of two babies last month after they received the MMR vaccine.
Read more here
Association offers support to arrested nurse in Samoa
The head of the Samoa Nurses' Association says she will be visiting the nurse being held in custody to offer her legal and moral guidance as she faces charges relating to the death of two babies following immunisation last month.
Read more here
ARTICLES OF INTEREST
How organisational processes influence assessors' experiences of marginal students' performances in clinical assessments
Hughes, Lynda J. et al.
Collegian , Volume 0 , Issue 0 ,
Competence assessment has become the accepted modality of assessing practice based disciplines, such as nursing. However, assessment of clinical competence remains a challenge for assessors.
Read more here
MINISTRY OF HEALTH
New Zealand Autism Spectrum Disorder Guideline supplementary paper on the impact of ethnicity on recognition, diagnosis, education, treatment and support for people on the autism spectrum
Read more here
NEW PUBLICATIONS
Māori Health Review
Issue 74
This month we report that New Zealand researchers have found a strong association between scabies and acute rheumatic fever among children in Auckland.
Other highlights include:
Increasing diversity among Otago university healthcare students.
Do healthy diets really cost more?
Post-amputation mortality in patients with diabetes.
The above information has been collated for the College of Nurses Aotearoa (NZ) Inc by Linda Stopforth, SNIPS and is provided on a weekly basis. It is current as at Tuesday 14 August 2018
If you have any feedback about content - what parts are most useful or what you would like added - please email admin@nurse.org.nz
For more up to date news and information follow SNIPS at:
Facebook: Snips Info
twitter: @SnipsInfo