News Bulletin 6 July 2011
on 6 July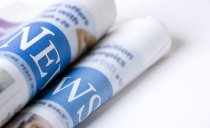 From NZ media this week

Specialist says a tenth of NZ children are in abusive households
A leading specialist in child protection estimates 10% of New Zealand children are brought up in abusive households.
http://www.radionz.co.nz/news/national/78696/specialist-says-a-tenth-of-nz-children-are-in-abusive-households

Child-protection-teams-needed-expert
Child health workforce changes needed to prevent cases like that of Kahui twins, says expert.
http://www.stuff.co.nz/national/health/5204416/Child-protection-teams-needed-expert

Northland Health Camp faces closure
A Northland principal is anxious about the future of his school after receiving a letter from the Ministry of Education outlining plans to close it by the end of the year.
http://www.northernadvocate.co.nz/local/news/northland-health-camp-faces-closure/3958088/

900-assessments-for-children-in-care
Children in care will get full medical and education checks from today under the Government's Gateway Assessments programme.
http://www.stuff.co.nz/national/health/5228944/900-assessments-for-children-in-care


'Plunket book' here to stay
Following Plunket's announcement last week of plans to pilot an innovative new information system called PlunketPlus, there has been speculation around the demise of the 'Plunket book'.
http://www.scoop.co.nz/stories/GE1106/S00133/plunket-book-here-to-stay.htm

New-hospital-boss-is-keen
New Plymouth's new hospital boss is bringing plenty of decisiveness – and nursing experience – to the job.
http://www.stuff.co.nz/taranaki-daily-news/news/5217003/New-hospital-boss-is-keen

Sir Peter Blake awards: Dame Margaret Bazley
Today the Weekend Herald salutes the winners of the annual Sir Peter Blake Leadership Awards, which honour one of the country's greatest leaders, the late Sir Peter Blake.
http://www.nzherald.co.nz/nz/news/article.cfm?c_id=1&objectid=10735779

Refugee-doctors-being-fast-tracked
Foreign doctors who have been forced to take jobs such as driving taxis may soon be fast-tracked into frontline health positions under a new scheme aimed at easing New Zealand's critical doctor shortage.
http://www.stuff.co.nz/national/5224772/Refugee-doctors-being-fast-tracked

Access and overcrowding a problem in tertiary hospitals
Hospital access block and emergency department overcrowding continues to be a problem in tertiary hospitals in New Zealand, and contributes significantly to the ability of these hospitals to meet the "Shorter Stays in ED" target, according ...
http://www.scoop.co.nz/stories/GE1107/S00003/access-and-overcrowding-a-problem-in-tertiary-hospitals.htm

Bringing rural medicine to the forefrontRural medicine is general practice at its most challenging and satisfying, says Westport-based rural GP registrar Dr Amir Khan.
http://www.voxy.co.nz/health/bringing-rural-medicine-forefront/5/93909

Nurse guilty of misconduct after forging prescription
An Auckland nurse found guilty of professional misconduct has been suspended from practising for six months and ordered to pay costs of $10,000.
http://nz.news.yahoo.com/a/-/top-stories/9780630/nurse-guilty-of-misconduct-after-forging-prescription/

Censured nurse leaves tribunal and her job
The senior nurse who was disciplined for having an affair with the husband of a severely disabled patient has resigned from…
http://www.nzherald.co.nz/nz/news/article.cfm?c_id=1&objectid=10736342

Mid Winter Dialogues, Speech University of Otago, Christchurch (Tony Ryall)
Good afternoon. First up, I'd like to thank the many health professionals and students in the room for their outstanding leadership and efforts during and after the series of Canterbury earthquakes.
http://www.scoop.co.nz/stories/PA1107/S00011/ryall-mid-winter-dialogues-university-of-otago.htm

'Living legend' at nurses' conference
More than 300 mental health nurses attending their national conference in Dunedin this week will get the chance to meet a woman awarded "living legend" status by the American Academy of Nursing.
http://www.odt.co.nz/news/dunedin/167561/living-legend-nurses-conference


From international media sources

One-fourth of nurses seek new jobs after dissatisfaction
Twenty-five percent of registered nurses (RNs) will seek a new place of employment in 2011 because of job dissatisfaction, up 15 percent from last year, according to a survey released yesterday by staffing firm AMN Healthcare.
http://tinyurl.com/68ft7bl

Job Satisfaction More Important Than Pay For Certified Nursing Assistants
Pay plays a relatively small role in a nurse's decision to stay at or leave a job in a nursing home, according to new research from Rice University, the University of Pittsburgh and Baylor College of Medicine. In a comprehensive study of certified nursing assistants, researchers found that attitudinal factors such as job satisfaction and emotional well-being are better predictors of turnover in long-term care facilities.
http://www.medicalnewstoday.com/releases/229327.php

A supportive network may prevent PTSD for A&E nurses
Having a supportive social network and being able to talk things over with colleagues are important for helping prevent post-traumatic stress disorder in accident and emergency nurses, according to Canadian researchers.
http://www.nursingtimes.net/5031927.article?referrer=e1

NHS Direct cuts frontline budget by £7.9m
NHS Direct, which employs 800 nurses, is to cut its frontline staff budget by more than 10% as part of a £14.6m savings plan - but the body has expressed confidence that redundancies can be avoided.
http://www.nursingtimes.net/5031698.article?referrer=e1

Why Advanced Degrees for Nurse Leaders Matter
As nurses take on a bigger role in the changing health care landscape, higher education is a crucial tool, according to this article. Kim Sharkey, CNO/vice president of medicine at Saint Joseph's Hospital in Atlanta, received a master's degree in business administration and now is enrolled in a doctor of nursing practice program. "I ask my nurses: When you're sitting around the table with care managers, physicians, physical therapy, etc.., do you really want to be the least-educated person at the table?" Sharkey said
http://r.smartbrief.com/resp/cXuUCcjgAFCajmBiCidaiwCicNZyVp?format=standard

International students say courses lack structure and networking opportunities
Overseas nurses studying PhDs in the UK often find courses challenging due to a lack of structure and networking opportunities, according to researchers from Nottingham and Glasgow.
http://www.nursingtimes.net/5031953.article?referrer=e26

UMMC Residency Helps First-Year Nurses Manage Frontline Trials By Fire
The University of Mississippi Medical Center's hospitals are the first in the state to offer new nurses a one-year residency program to help nursing graduates adjust to the stressful daily grind of frontline health care...
http://www.medicalnewstoday.com/releases/229467.php

Nurses who wash uniforms at home may put patients at risk
Nurses who wash their uniforms at home are carrying potentially harmful infections both into the hospital and into their homes, according to a report published today by the Textile Service Association (TSA).
http://www.nursingtimes.net/5031813.article?referrer=e1

Moves to regulate assistants mooted in Parliament
Hope is growing that the Health Bill can be amended to ensure healthcare assistants are regulated, despite government resistance to such a move.
http://www.nursingtimes.net/5031685.article?referrer=e1

Doctors back healthcare assistant regulation
Doctors' representatives have backed a call for the regulation of healthcare assistants as part of a drive to ensure health services are "properly regulated".
http://www.nursingtimes.net/5031988.article?referrer=e10

Appointing nurses to oversee catheter insertion 'cuts infections to zero'
Appointing dedicated infection control nurses (ICNs) to oversee central line catheter insertions can slash bloodstream infections, according to US researchers.
http://www.nursingtimes.net/5031989.article?referrer=e1


Public health

Measles-outbreak-likely-to-spread
A measles outbreak that has infected dozens of people in Auckland is likely to spread beyond the region, health officials are warning.
http://www.stuff.co.nz/national/health/5222511/Measles-outbreak-likely-to-spread

Smoking-drug-raises-danger-of-heart-attacks
Smokers are 72 per cent more likely to have a heart attack if they take Government-funded quit-smoking drug Champix, a new study suggests.
http://www.stuff.co.nz/national/health/5231770/Smoking-drug-raises-danger-of-heart-attacks

New Immunisation Schedule launched
Children will get more protection from pneumococcal disease with the launch today of the new childhood Immunisation Schedule.
http://www.scoop.co.nz/stories/GE1107/S00002/new-immunisation-schedule-launched.htm

Pubic scarring concern
Shaving and waxing of the pubic area is now the norm, but is leading to severe scarring and infections in young men and women, says a Nelson sexual health practitioner.
http://www.stuff.co.nz/life-style/beauty/5219706/Pubic-scarring-concern

Synthetic-cannabis-effects-bizarre
The police have noticed some "bizarre" behaviour from people in Blenheim who say they have smoked synthetic cannabis, such as Kronic.
http://www.stuff.co.nz/marlborough-express/news/5219023/Synthetic-cannabis-effects-bizarre

Call to introduce elderly booze screening
An alcohol advisory group wants everyone who visits their GP to be screened for harmful alcohol use. A report by Royal…
http://www.nzherald.co.nz/nz/news/article.cfm?c_id=1&objectid=10736081


New publications


New - Tip Cards: Bullying in the WorkplaceThese laminated 3.5" x 6.75" tip cards shows examples of lateral violence and bullying behaviors in the workplace. The flip side offers ways to effectively respond to such behavior. Each package contains 25 bullying cards. Cards are not sold separately and are not for individual sale.
http://www.nursesbooks.org/Main-Menu/Specialties/Staffing-Workplace/Bullying-Cards.aspx

NURSING and MIDWIFERY PORTFOLIOS : Evidence of Continuing Competence 2/e
 Kate Andre (Edith Cowan University, Perth) & Marie Heartfield (University of South Australia, Adelaide)
Description: The implementation of National registration requires Australian and New Zealand Nurses and Midwives to perform annual Continuing Professional Development. They must also document evidence of skills acquisition, activities, reflection, identification and prioritisation of their learning needs in a portfolio. With the global trend towards e-Portfolios, many higher education institutions encourage the use of e-Portfolios as a tool to enhance learning and demonstrate career development. Nursing and Midwifery Portfolios: evidence of continuing competence 2e has been thoroughly revised with a focus on e-Portfolios to provide tools to structure, reflect, plan, develop and communicate professional achievements for nurses and midwives. A new chapter on Reflection highlights the value of including reflection within portfolios as a critical element towards addressing learning needs for individuals.  
Churchill Livingstone              2011           978-0-7295-4078-0                           $36.00         http://www.medical-books.co.nz/


Conferences and hui

5th International Nursing Management Conference
17 to 19 November 2011
Antalya, Belek, Turkey Topics of the Conference is including following subtopics: Innovation in Nursing Education Innovation in Nursing Practice and Management Dissemination of Nursing Innovation: Lessons from Practice. Health Tourism and The New Realities Health

Website: http://www.inmc2011.org/

Communicating Nursing Research
21 January 2012
Honolulu, Hawaii, United States
Website: http://www.wshep.com/hawaii_specials_0814.htm
This conference will showcase advances in nursing practice by highlighting evidence based research.

Follow Snips on Twitter
http://www.twitter.com/ @SnipsInfo will find us.