News bulletin 16 January 2019
on 16 January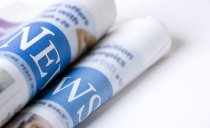 Welcome to the College of Nurses Aotearoa News Update.
No. 428, Wednesday 16 January 2019
NATIONAL NEWS
Appointment of Deputy Director-General Office of the Director-General
The Ministry of Health has announced the appointment of Sarah Turner to the role of Deputy Director-General Office of the Director-General.
Northland DHB: Developing safer working environments
The newly appointed Northland DHB workplace violence prevention programme manager, Eliza Wallace was welcomed to the organisation this week in a formal pōwhiri. Eliza brings with her valuable in-depth knowledge and experience in the development of violence prevention strategies and pathways for preventing workplace violence and aggression.
Hospital workers 'ill-equipped to manage aggressive patients'
A nurse was allegedly punched and seriously concussed by a violent patient on Boxing Day.
More details of two serious alleged assaults on Hutt Hospital staff have emerged, a source saying it was the worst - but certain not the only - assault in the past year.
EMERGENCY MEDICINE AND SERVICES
Faster treatment and shorter stays the goal for ED project
Tailoring patients to the most appropriate health professionals in the timeliest way is the thought-process behind a successful Whakatāne Hospital Emergency Department (ED) project.
A small group of health professionals known as the ALPHA team has been working closely with ED doctors and nurses over the last six months identifying incoming patients whose treatment aligns with their professions. These include: physiotherapists, occupational therapists, podiatrists, pharmacists and nurse specialists. For many patients the team's work has meant faster treatment and shorter hospital stays.
HEALTH ECONOMICS
One plus one equals more than two for health expenditure in patients
Caring for patients with two or more chronic diseases costs the health system more than it would to treat each disease in isolation, a new study has shown.
INJURY PREVENTION
ACC pays out $200,000 for electric scooter-related injury claims
Electric scooter injury claims have seen ACC pay out more than $200,000 in just three months.From October 14 to January 11, ACC received 655 e-scooter-related injury claims across the country - totalling a pay out of $228,364, with the majority in Auckland
MENTAL HEALTH
'Social prescriptions' aim to ease patients' depression, loneliness
Museum visits and art classes shown to boost health, reduce need for medications and doctor's visits
PUBLIC HEALTH
Continued vigilance required for meningococcal disease
GPs and emergency departments nationwide remain on high alert for people seeking medical help with possible symptoms of meningococcal disease.
RESPIRATORY
'Particularly powerful pollen season' exacerbates hay fever symptoms, expert says
A "powerful pollen season" is to blame for a hay fever season that is bogging down many Wellingtonians.Hay fever sufferers in the capital have been making beelines to chemists and doctors' surgeries to help ease the condition's annoying symptoms, which were being exacerbated by high pollen levels.
TOBACCO, DRUGS AND ALCOHOL
Worrisome statistics around medical cannabis users operating vehicles
More than half of people who take medical cannabis for chronic pain say they've driven under the influence of cannabis within two hours of using it, at least once in the last six months, according to a new survey. One in five of them said they'd driven while 'very high' in the past six months.

YOUTH HEALTH
Kiwi adolescents not the risk takers they're often made out to be, research shows
Young New Zealanders appear to be taking fewer risks when it comes to engaging in traditionally bad behaviours including smoking, binge drinking and drug use
INTERNATIONAL NEWS
Hospitals with better nurse work environments have safer pediatric care, study finds
Hospitals that have better work environments for nurses provider safer care for the youngest — and often most vulnerable — patients, a study published in the Journal of Patient Safety found.
New Publication Aids Nurses in Preventing Sentinel Events
A new publication from The Joint Commission and the American Nurses Association, Front Line of Defense: The Role of Nurses in Preventing Sentinel Events, Third Edition, identifies the root causes of common sentinel events within the health care environment and includes strategies for frontline nurses, nurse executives and nurse managers to identify and prevent these events. The new publication offers "useful, practical guidance on the steps all nurses can take to identify and help prevent sentinel events," and "provides tips to help them fulfill their mission of improving health care quality and patient safety.

NHS 10-year plan relies on raiding other countries for thousands of nurses and doctors
'It is neither sustainable nor ethical long term to rely on other countries to provide our nurses'

Unique program sends nurses into the homes of new, often nervous, parent
The first year of a child's life is crucial to the developing brain, but parental instincts are not always enough to take on the challenges of caring for a newborn. Sometimes, it takes a village to support, listen, and embrace the entire family.

End of life care quality remains a problem—nurses may be a solution
Despite preferring to remain at home, most older adults spend their final days in hospitals, where they often undergo medical care that neither improves survival nor quality of life.
WELLBEING
Dealing With 7 Common Workplace Stressors
Workplace stress can impact your mental and physical health. Here are some tips on how to handle it.
Read more here
ARTICLES OF INTEREST

Peter Beaver (2019) The challenges of safety improvement in New Zealand public hospitals, Kōtuitui: New Zealand Journal of Social Sciences Online, DOI: 10.1080/1177083X.2018.1561476
Patient Safety is central to the New Zealand (NZ) health strategy. However international experience shows that safety improvement work frequently fails to meet its objectives. This article provides a qualitative account of the challenges of safety improvement from the perspective of nurses, doctors, and managers in three departments in two NZ public hospitals. These staff described significant tensions in relation to engagement and organisational capacity. An analysis of their perspectives through the Organising for Quality model [Bate et al. 2008, Organising for quality: The improvement journeys of leading hospitals in Europe and the United States, Oxford & New York, Radcliffe Publishing] highlights the significance of failures at the level of structure, culture, politics, motivation and infrastructure.
Heather Came, Tim McCreanor, Maria Haenga-Collins & Rhonda Cornes (2019) Māori and Pasifika leaders' experiences of government health advisory groups in New Zealand, Kōtuitui: New Zealand Journal of Social Sciences Online, DOI: 10.1080/1177083X.2018.1561477
Māori and Pasifika populations in New Zealand experience poorer health outcomes than other New Zealanders. These inequalities are a deeply entrenched injustice. This qualitative study explores the experiences of six Māori and Pasifika leaders on health policy-making advisory committees. All had extensive experience in the health system. They were recruited, provided semi-structured interviews, the data coded, and a thematic analysis undertaken. Our findings show that inequalities in the health system are reproduced in advisory committees. Participants noted their knowledge and interests were devalued and they experienced racism and tokenistic engagement. Some indicated it took considerable effort to establish credibility, be heard, have impact, and navigate advisory meetings, but even then their inputs were marginalised. Health policy advisory committees need deeper engagement and more genuine recognition of Māori and Pasifika knowledge. Māori and Pasifika leaders have constructive solutions for eliminating health inequities that could benefit all New Zealanders.
The above information has been collated for the College of Nurses Aotearoa (NZ) Inc by Linda Stopforth, SNIPS and is provided on a weekly basis. It is current as at Tuesday 15 January 2019
If you have any feedback about content - what parts are most useful or what you would like added - please email admin@nurse.org.nz
For more up to date news and information follow SNIPS at:
Facebook: Snips Info
twitter: @SnipsInfo