News bulletin 6 February 2019
on 6 February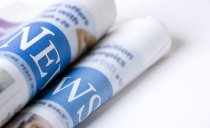 Welcome to the College of Nurses Aotearoa News Update.
No. 431, Wednesday 6 February 2019
Weekly news round-up of nursing and health information in New Zealand and internationally
NATIONAL NEWS
Northland nurse leaves to take up Government role with Ministry of Health
Former Northland District Health Board nursing and midwifery director Margareth Broodkoorn will be speaking up about nationwide health inequities in her new role as the Ministry of Health's chief nursing officer.
Hundreds of Auckland mental health workers resigning, some blaming stress
More than 1600 mental health workers across Auckland's three district health boards have left their jobs in the past five years, with many current workers saying the staff shortage is at "crisis point".
New online healthcare 'marketplace' aims to help patients take control of their care
An online healthcare "marketplace" has launched in New Zealand, allowing doctors and dentists to bid for prospective patients.
Kiwi families travelling hundreds of kilometres for medical treatment
Life with 10 kids can be challenging at the best of times, let alone having two are in separate Auckland hospitals more than 1600 kilometres from home.
Five times more transgender Kiwis lining up for surgery
Genital gender confirmation surgery referrals have jumped five-fold since a cap was lifted in October last year, but a pathway to cutting down waiting times remains unclear.
AGED CARE
Elderly mental health linked to physical illnesses - study
Advocates for the elderly want better mental health interventions, after new research found those over 65 are more likely to report physical illness as a stressor before self-harming.
CANCER
Cancer Society renews calls for a national cancer agency to replace DHB-led system
When it comes to treating cancer, where you live matters.
To avoid "a postcode lottery" a national approach to cancer care - New Zealand's biggest killer - is being sought by the Cancer Society.
Health Minister David Clark commits to improving cancer treatment for all Kiwis
Health Minister David Clark has vowed to get the ball rolling a national cancer plan to improve Kiwis' access to fair and consistent cancer treatment, regardless of where they live.
'We're giving up too soon': Advanced breast cancer expert calls for attitude change in NZ
New Zealand women with incurable advanced breast cancer (ABC) are being let down in more ways than one, according to a visiting oncologist.
Health sector 'inherently racist' to Māori says cancer survivor
A Māori cancer survivor claims the health sector is inherently racist towards Māori patients and is calling for a change in workforce cultural competency to save more lives.
Some cancer drugs with a 'huge price' don't work
Some cancer sufferers are spending large sums of money on expensive drugs that will not extend their life, a specialist says.
CLIMATE CHANGE

Kiwi-led international report says obesity, climate change, and malnutrition are actually all the same issue
Obesity, malnutrition, amd man-made climate change, are three of the biggest issues facing the planet, with no simple solution to any of them. But now a major international report led by a Kiwi researcher is suggesting that the three issues might actually be one and the same - three separate crises, all interconnected and feeding into each other.
DHBs
Pay increases for health staff hit DHB budget
Unbudgeted pay increases for more than 400 mecal staff have seen the district health board falling behind its budget.
OBESITY / SUGAR TAX
The stigma of a system that 'fat shames' Māori and Pasifika people
Western medicine says many Māori and most Pasifika people are obese. Some people are angry about the system that 'fat-shames' them in this way. Others are focused on finding solutions that actually work. Carmen Parahi reports.
PRIMARY HEALTH CARE
Otago academics question whether it's timely to salary GPs and abolish patient fees
University of Otago academic health and business leaders consider it timely for a debate about funding primary healthcare services including the possibility of the Government salarying all GPs and abolishing patient fees.
WORKFORCE
Māori Health Workforce: Strengths Of This Sector
With over 2000 participants, Te Iti Me Te Rahi: Everyone Counts survey has drawn together the science and evidence base, never demonstrated before about the strength of our Māori health workforce.
Research highlights hospital specialist shortage
New Zealand needs at least another 1000 medical specialists to meet our growing health needs. That is the finding of two separate assessments of New Zealand's specialist workforce needs in a new research paper published by the Association of Salaried Medical Specialists (ASMS).
INTERNATIONAL NEWS
'We work so hard to be so poor' - three nurses tell us why they're striking with thousands nationwide today
Nurses Lisa Kelly, Anna Murphy and Margaret Keohane explain why they are on the picket line (Ire)
Workplace bullying among Canberra health staff 'worst' nurses have seen, report reveals
A "worrying" and "poor" culture exists within ACT Health, where two-thirds of staff surveyed revealed they had witnessed their colleagues being bullied, a review panel has concluded. (Aus)
Coquitlam psychiatric hospital fined almost $650K after nurses attacked
Largest penalty issued by WorkSafeBC in the history of the province, nurses union says (Can)
WELLBEING
Top tips for back health for nurses
Nurses are typically considered to be the backbone of the healthcare system, yet 50% of nurses suffer a back injury within their first year of work. Nursing is a physically demanding job as you frequently spend time completing manual handling tasks such as lifting/moving patients and other heavy equipment. Nursing is the occupation that most prevalently suffers from back injuries, even more than the construction industry.

ARTICLES OF INTEREST

Tierney S, Bivins R, Seers K. Compassion in nursing: Solution or stereotype? Nurs Inq. 2019;26:e12271. https://doi.org/10.1111/nin.12271Compassion in healthcare has received significant attention recently, on an international scale, with concern raised about its absence during clinical interactions. As a concept, compassionate care has been linked to nursing. We examined historical discourse on this topic, to understand and situate current debates on compassionate care as a hallmark of high‐quality services. Documents we looked at illustrated how responsibility for delivering compassionate care cannot be consigned to individual nurses. Health professionals must have the right environmental circumstances to be able to provide and engage in compassionate interactions with patients and their relatives. Hence, although compassionate care has been presented as a straightforward solution when crisis faces health services, this discourse, especially in policy documents, has often failed to acknowledge the system‐level issues associated with its provision. This has resulted in simplistic presentations of 'compassion' as inexpensive and the responsibility of individual nurses, a misleading proposal that risks devaluing the energy and resources required to deliver compassionate care. It also overlooks the need for organisations, not just individuals, to be charged with upholding its provision.
Darbyshire, P. , Thompson, D. R. and Watson, R. (2019), Nursing schools: Dumbing down or reaching up?. J Nurs Manag, 27: 1-3. doi:10.1111/jonm.12730
Universities and their nursing faculties are changing dramatically. Rather than serving as bastions of knowledge generation, professional innovation, curation and dissemination of knowledge, many have become corporatized monoliths intent on a perverse form of utilitarianism on steroids.
The above information has been collated for the College of Nurses Aotearoa (NZ) Inc by Linda Stopforth, SNIPS and is provided on a weekly basis. It is current as at Tuesday 5 February 2019
If you have any feedback about content - what parts are most useful or what you would like added - please email admin@nurse.org.nz
For more up to date news and information follow SNIPS at:
Facebook: Snips Info
twitter: @SnipsInfo