News bulletin 27 February 2018
on 27 February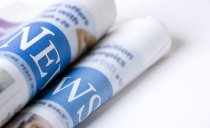 Welcome to the College of Nurses Aotearoa News Update.
No. 434, Wednesday 27 February 2019
Weekly news round-up of nursing and health information in New Zealand and internationally
NATIONAL NEWS
Fears flight nurse jobs at risk in Ministry of Heath air ambulance review
A Ministry of Health-led plan to "improve and modernise" the country's air ambulance service has flight nurses concerned about the future of their job.
Junior doctors eye week-long strike as settlement with DHBs eludes
Striking doctors may walk of the job for a full week if a fourth 48-hour strike doesn't break a stalemate.
CANCER
300 chemo treatments in one year
Wairarapa Hospital's chemotherapy outreach service celebrated its first anniversary on Friday.
Since starting last February, chemotherapy has been offered in Wairarapa to save cancer patients the trauma of travel every time they receive treatment.
DHBs
District Health Boards careening to a full house of red as deficit tops $200m
District Health Boards have been put "on notice", with the Health Minister threatening wholesale changes to membership if spending isn't brought under control.
Health Minister lays out expectations for district health boards
Health Minister David Clark wants district health boards (DHBs) to prioritise improving their mental health and addiction services in 2019 and 2020.
END OF LIFE CARE
What matters at end of life
He kaupapa whakatairanga ā-motu e whakatītina ana i ngā kōrerorero mō ngā mea nui i te whakamatenga
A new campaign Kia kōrero | Let's talk encourages people to plan for their future health care, with a focus on what matters to them. It features the personal stories of six New Zealanders at different stages of life and wellness. The campaign was launched today [note: Tuesday 19 Feb] by Minister of Health Hon Dr David Clark.
MENTAL HEALTH
Gambling is not a harmless pastime - Hapai Te Hauora
We are only now beginning to understand the extent to which children are exposed to harmful advertising including alcohol, tobacco and fast food. Recent studies have shown that children are exposed to alcohol marketing on average 4.5 times a day. For Māori and Pacific Children this number is five and three times higher, respectively, than that of NZ European children. Unsurprisingly, it is through sports that exposure to alcohol advertising remains high and Hāpai Te Hauora has similar concerns around gambling marketing.
MIDWIFERY / MATERNITY
The maternity study health officials and the College of Midwives fought to undermine
Three years ago, government officials tried to discredit a critical piece of research that raised concerns about maternity care. The results were never followed up. Why? Michelle Duff reports.
PRIMARY HEALTH CARE
Improved access to healthcare needed for high-needs patients - research
University of Otago researchers have highlighted the need to improve access to primary health care services for high-needs populations with their recent study of high-needs patients using a free health clinic finding significant health problems.
PUBLIC HEALTH
Meningococcal W: Northland DHB wraps up intensive response to outbreak
Northland DHB's intensive response to the meningococcal W outbreak, which killed three people across the region, has ended.
SOCIAL HEALTH
World Health Organisation lays out blueprint to improve housing and potentially help NZ save millions
Newly announced World Health Organisation (WHO) guidelines to help improve housing conditions could help the government save millions of dollars, according to researchers.
Injuries, disease from bad housing costs New Zealand up to $164m a year
Poor housing is causing preventable injury and disease that is estimated to cost New Zealand up to $164 million a year in hospital admissions and accident compensation claims.
YOUTH HEALTH
New Zealand ranks bottom of developed countries on youth mortality rates
New Zealand has the highest death rate for teenagers and young people among 19 of the world's developed, wealthy countries.
It also ranks poorly in terms of adolescent suicide, pregnancies and deaths related to cancer and respiratory illness.
INTERNATIONAL NEWS
New nurses work overtime, long shifts, and sometimes a second job
New nurses are predominantly working 12-hour shifts and nearly half work overtime, trends that have remained relatively stable over the past decade, finds a new study by researchers at NYU Rory Meyers College of Nursing. In addition, 13 percent hold a second job, according to the study published in the Journal of Advanced Nursing.
ANA on nurse's reckless homicide charge: Criminalizing medical errors may deter future reporting
The American Nurses Association released a statement regarding a former nurse at Nashville, Tenn.-based Vanderbilt University Medical Center who is facing a reckless homicide charge over a medication error.
The nurse was accused of inadvertently injecting a patient with a fatal medication dose and has been indicted on charges of reckless homicide and impaired adult abuse.
Additional funding for 'vital' breast care nurses in NSW
In a pre-election visit, the NSW Premier has announced a $3.7 million boost to funding for breast care nurses across the state.
Quebec physicians vote to give registered nurses long-sought authority to diagnose
MONTREAL — The professional order representing Quebec physicians has voted to allow the roughly 500 nurse practitioners in the province to begin diagnosing patients in an effort to reduce wait times in the health system and increase access to health care.
New program brings nurses to the doorsteps of the elderly
In-home nursing services, long a gray area of the senior healthcare system, has received authorization from the National Health Commission in a decision that has drawn initial praise from the medical community and many elderly patients.
ARTICLES OF INTEREST
Assessment of the clinical performance of nursing students in the workplace: Exploring the role of benchmarking using the Australian Nurses Standards Assessment Tool (ANSAT)
Takashima, Mari et al.
Collegian , Volume 0 , Issue 0 ,
Nursing is a regulated profession that requires each nurse to meet requisite standards. Successful nursing registration is reliant on the quality of pre-registration education and assessment. Benchmarking is a systematic, consistent and innovative way to identify areas of improvement. In nursing education, external referencing through benchmarking can identify areas for improvement in nursing education and facilitates equitable performance comparisons between higher education providers. To optimise benchmarking of nursing students' performance, a standardised, systematic assessment process of all student nurses is necessary.
MINISTRY OF HEALTH
National Poliomyelitis Response Plan for New Zealand
Updated 2019
New Zealand has been declared polio free, with the last case occurring in 1977. This plan sets out the response in New Zealand to a potential first case of imported wild-virus polio. While it is unlikely poliovirus would spread significantly if it came to New Zealand, the public health system needs to be ready with a response that is prompt, effective, and based on available evidence should this unlikely event occur.
The plan complements the chapter on poliomyelitis in the Ministry of Health's Communicable Diseases Control Manual by providing more detail.
The above information has been collated for the College of Nurses Aotearoa (NZ) Inc by Linda Stopforth, SNIPS and is provided on a weekly basis. It is current as at Tuesday 26 February 2019
If you have any feedback about content - what parts are most useful or what you would like added - please email admin@nurse.org.nz
For more up to date news and information follow SNIPS at:
Facebook: Snips Info
twitter: @SnipsInfo