News bulletin 20 March 2019
on 20 March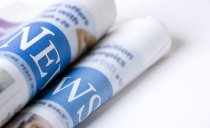 Welcome to the College of Nurses Aotearoa News Update.
No. 437, Wednesday 20 March 2019
Weekly news round-up of nursing and health information in New Zealand and internationally
NATIONAL NEWS
Part nurse, part doctor - nurse practitioners could help solve health problems, says nursing leader
They can diagnose you, prescribe you medicine, and read your test results - but they're not doctors.
Tired and overworked doctors suffering 'compassion fatigue'
Short GP visits, staff shortages and burnout are all putting strain on healthcare professionals' capacity to be compassionate and caring.
AGED CARE
Overstretched aged care staff say residents 'lie in pain rather than making a fuss'
Unions are calling for a review of staffing standards for residential aged care, after a survey of members found residents worrying they are a burden to overworked staff.
Summit calls for aged care staffing review after 'shocking' research report
The New Zealand Nurses Organisation and E tū are holding a summit in Wellington today (13 March) calling for a review of staffing standards for residential aged care - and for new and better standards to be made mandatory. The organisations are also launching a report on their joint research which reveals that standard care is missed or delayed in almost every shift, and that aged care staff frequently face distress and exhaustion in their work.
'Rotten care': Elderly rest home residents dying due to low level of help - union
Elderly living in rest homes are getting around six minutes of care an hour and unions are warning some residents are dying as a result.
MENTAL HEALTH
Resources to help with mental distress
Director-General of Health Dr Ashley Bloomfield would like to make the public aware of a resource developed to assist those experiencing mental distress as a result of the incident in Christchurch.
PATIENT SAFETY
Left inside: Drill bits among items left in patients
Swabs, bandages and drill bits have been left in patients after recent surgeries - and women undergoing gynaecological procedures are particularly affected.
PUBLIC HEALTH
Measles warning for babies across the country
Parents of young unvaccinated babies living outside measles outbreak areas such as Christchurch have been urged to contact their GP to discuss bringing forward the first vaccine.
Measles vaccine being rationed in NZ amidst global shortage
The country's drug buying agency has confirmed a global shortage of measles vaccine, forcing authorities to restrict supplies.
'People have forgotten' - past measles epidemics killed, hospitalised hundreds
Measles is circulating widely in Canterbury in an outbreak that has infected rising numbers of people. OLIVER LEWIS reports on the long history of the disease in New Zealand.
RESPIRATORY
Global influenza strategy 2019-2030
5 MAR 2019
World Health Organization
Building on its 70 years of global health leadership and six critical functions, the WHO developed the Global Influenza Strategy for 2019–2030 to enhance global and national pandemic preparedness, to combat the ongoing threat of zoonotic influenza, and to improve seasonal influenza prevention and control in all countries. The strategy presents a unifying vision, and global goals and priorities that will rely on commitments from WHO, countries and partners for full implementation.
INTERNATIONAL NEWS
Stemming the tide of nursing turnover
Improved education, training and digital empowerment are key to keeping nurses on the job, critical at a time when demand for their services is on the rise.

Nurse skills are under-appreciated: survey
Since realising through a high school volunteering stint that she enjoyed talking with people and giving back to the community, Romy Blacklaw knew that nursing was the job for her.
WELLBEING
6 ways to rebound from a tough nursing shift
Nurses of all ages, across all specialties will encounter tough shifts, so learning how to rebound from a hard workday is critical, according to the Atlanta Journal Constituion.
AJC spoke with several nurses about how they recover from a hard shift. Below are six strategies they shared:
ARTICLES OF INTEREST
Compassionate Connections
American Nurse Today March 2019 Vol. 14 No. 3
Author(s): Diane DiFiore, MHSA, RN, NEA-BC
Improve outcomes, promote trust, and keep patients safe.
Takeaways:
Creating meaningful, compassionate connections with patients can improve outcomes, promote trust, and help patients feel safe while their hospitalized.
Effective communication happens when we listen carefully to patients, treat them with courtesy and respect, and share information in a way that's understandable.
The approach is simple: Get to know the person behind the patient.
10 qualities of a good nurse mentor
Veteran nurses must take the time to support and mentor younger colleagues to help prevent turnover, according to a blog post from Daily Nurse.
The publication cited 10 qualities good nurse mentors exhibit:
They act as role models, treating new nurses the way they would want to be treated.
They educate new nurses on company culture.
The Emotional Well-Being of Nurses and Nurse Leaders in Crisis
Journal of Nursing Administration. 48(10S):S52-S58, October 2018.
In a world after 9/11, Hurricane Katrina, and Sandy Hook, plenty of literature has emerged on the subject of disaster management, but little is specific to the emotional well-being of the health care staff dedicated to serve during a crisis. Disasters, whether natural or man-made, are episodic but becoming more frequent. Nurses may find themselves in hospitals affected by a disaster, awaiting a surge of patients while supplied with only limited resources. Or, they may be deployed to austere environments where they are challenged to operate clinics, surrounded by the rubble of an earthquake. In these situations, nurse leaders need to ensure that staff members are trained to be effective disaster health care resources before crises occur. Training includes education on what nurses may observe, how they will be utilized in an emergency situation, and how they can best handle a chaotic environment, both during and after the event, in a manner that will help them keep their emotions in balance. Training before a disaster will help nurse responders develop a plan for their personal responsibilities so they can focus on the mission. The time to start training is not when the disater occurs. In a chaotic environment, most nurses will not have the necessary reserves to begin learning new concepts. Prepared nurses and their leaders must be ready to use their training prior to any crisis. They need to be able to assess that their colleagues are not suffering because of lack of sleep, food, or emotional support. Even after a disaster has initially been resolved, and nurse responders have returned to their families, nurse leaders need to follow up with their team. It may actually be during the postcrisis period that nurse responders need the most emotional support. Key words: disaster management, emotional well-being, nurse leadership
The above information has been collated for the College of Nurses Aotearoa (NZ) Inc by Linda Stopforth, SNIPS and is provided on a weekly basis. It is current as at Tuesday 19 March 2019
If you have any feedback about content - what parts are most useful or what you would like added - please email admin@nurse.org.nz
For more up to date news and information follow SNIPS at:
Facebook: Snips Info
twitter: @SnipsInfo