News bulletin 27 March 2019
on 27 March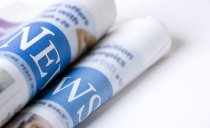 Welcome to the College of Nurses Aotearoa News Update.
No. 438, Wednesday 27 March 2019
Weekly news round-up of nursing and health information in New Zealand and internationally
NATIONAL NEWS
'Nurse practitioners could help solve health problems'
They can diagnose you, prescribe you medicine, and read your test results - but they're not doctors.
Nurse practitioners around New Zealand are working in areas from rural general practice to emergency and trauma, and community mental health.
Nursing sector optimistic at Ministry support for upcoming Nurse Practitioner conference
The Government's support for the Nurse Practitioners New Zealand (NPNZ) conference suggests things could be moving on from older ways of doing things in New Zealand healthcare.
Medical response to shootings: 'They did what good doctors would do
Some doctors and nurses will never forget what they saw and did in the city on the day of the terror shootings, says a primary healthcare leader in ...
K'aute Pasifika founder Peta Karalus went from homesick nursing trainee to honoured Pasifika leader
She started her life in New Zealand as a painfully homesick teenager at nursing school.
Decades later, Leaupepe Peta Karalus set up Pasifika-focussed service K'aute Pasifika in Hamilton, and led the development of a network around it.
Middlemore Hospital medics attacked as they left work, one left with broken collar bone
Attackers hid behind a wall before assaulting two medics at Middlemore Hospital, breaking one of the staff members' collar bone.
The registered nurse and healthcare assistant, who work in the intensive care unit, were leaving work after nightshift at 7am on Saturday.
Protest at Middlemore Hospital follows daylight attack on staff
New Zealand Nurses Organisation (NZNO) spokeswoman Anna Majavu said protesters would be demanding better security measures, including ...
DIABETES
Spike in gestational diabetes in south Auckland a 'growing concern'
Pregnant women living in south Auckland are more likely than anywhere else in the country to have gestational diabetes.
EMERGENCY MEDICINE AND SERVICES
Emergency doctors back gun law changes
An emergency doctor who has dealt with the aftermath of gunshot wounds is amazed New Zealand didn't tighten up on gun control earlier.
PRIMARY HEALTH CARE
New health model means GP visits done over the phone
A new health care system in which doctors talk to patients over the phone to see if they really need to see their GP has been introduced in Taranaki.
PUBLIC HEALTH
There's a free cure for hepatitis C, but thousands of the infected don't know it
As many as 30,000 Kiwis don't know they have the hepatitis C virus – and that there's now a free cure.
INTERNATIONAL NEWS
Nurses in good work environments less likely to be dissatisfied with EHRs
The work environment at a hospital helps shape how nurses evaluate EHR usability as well as whether EHRs can achieve the intended aim of their implementation — improving quality and patient safety, according to a studypublished in Applied Clinical Informatics.
Nursing Leaders Call for Urgent Action to Address Global Nursing Shortage
At the International Council of Nurses (ICN) International Workforce Forum, nursing leaders called on governments to take action "to ensure safe staffing levels, decent working conditions and a better future for patients and the nurses who care for them." The purpose of the forum was to inform ICN's member national nursing associations about the development of ICN's policy and advocacy work.
WELLBEING
The power of compassion

Imagine somebody being critical of you, putting you down every day. That can be depressing. What's more, if you do it to yourself over a long period it can cause changes in your brain, your body and your feelings. Some psychologists say that a focus on compassion can soothe your inner critic and make a real difference. It's known as Compassion Focussed Therapy, and you can train your mind to be more compassionate—towards yourself and others.
ARTICLES OF INTEREST
Decreasing Work Place Incivility
Journal of Nursing Administration. 48(10S):S36-S44, October 2018.
A problem in many healthcare institutions, workplace incivility is often referred to as bullying, lateral/horizontal violence, or harassment.1-3 It can be defined as "repeated offensive, abusive, intimidating, or insulting behavior, abuse of power, or unfair sanctions that make recipients upset and feel humiliated, vulnerable, or threatened, creating stress and undermining their self-confidence."4 Uncivil behaviors can range from lack of support to rude or humiliating comments, and may even include verbal threats.5 Determining the actual incidence and prevalence of workplace incivility is difficult because it's often unrecognized and underreported.6 However, studies examining workplace incivility assert that the percentage of nurses experiencing some form of incivility ranges from 27% to 85%.6,7
O'Brien, B. , Graham, M. and Timmins, F. (2019), Mind the Gap: the Need for Future Proofing of Nursing in the Republic of Ireland to Secure the Educators and Researchers of the Next Generation. J Nurs Manag. Accepted Author Manuscript. doi:10.1111/jonm.12769
In the past 20 years there has been an exponential growth in the nursing profession in the Republic of Ireland (ROI). In 1998 The Commission on Nursing (Government of Ireland) recommended all graduate education for entry to the profession and paved the way for much‐needed clinical career pathways and ongoing professional development for nurses. To support this, and in an unprecedented move, the Department of Health supported hospital‐based nurse tutors, to study at Master's level, in order to meet the requirements for concurrent transfer into the third level sector.
The above information has been collated for the College of Nurses Aotearoa (NZ) Inc by Linda Stopforth, SNIPS and is provided on a weekly basis. It is current as at Tuesday 26 March 2019
If you have any feedback about content - what parts are most useful or what you would like added - please email admin@nurse.org.nz
For more up to date news and information follow SNIPS at:
Facebook: Snips Info
twitter: @SnipsInfo