News bulletin 3 Aug 2011
on 3 August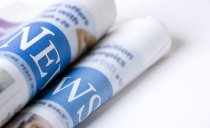 From NZ media this week 

'Tough' talk needed over child abuse
Child welfare advocates have called for "tough conversations" on the contents of a long-awaited paper on reducing New Zealand's shocking child abuse rate.
http://www.nzherald.co.nz/nz/news/article.cfm?c_id=1&objectid=10741109 

Controversial child abuse prevention plan released
Professionals will be able to share people's private information with others in order to identify and prevent child abuse under a controversial plan to address New Zealand's horrific child abuse rate.
http://www.stuff.co.nz/national/politics/5347628/Controversial-child-abuse-prevention-plan-released 

Private-info-shared-to-halt-child-abuse
Professionals will be able to share people's private information with others in order to identify and prevent child abuse under a controversial plan to address New Zealand's horrific child abuse rate.
http://www.stuff.co.nz/dominion-post/news/politics/5347831/Private-info-shared-to-halt-child-abuse 

Our hungry kids: Food at bottom of list for some
Poorer families are cutting out meat and vegetables to keep up repayments to finance companies, budgeters say.
http://www.nzherald.co.nz/nz/news/article.cfm?c_id=1&objectid=10741008 

Nurses treating children in poor areas see first-hand the skin and lung infections that may be linked to poor diet.
Nurses treating children in poor areas see first-hand the skin and lung infections that may be linked to poor diet.
http://www.nzherald.co.nz/nz/news/article.cfm?c_id=1&objectid=10741454  

Take action if you are serious about children's well-being, say nurses
The New Zealand Nurses Organisation (NZNO) is concerned that the Green Paper on vulnerable children released by the Government yesterday may not do enough to raise children out of poverty or stop child abuse. NZNO welcomes the opportunity to be consulted on this important issue but is disappointed at the lengthy delay before action is taken by the government.http://bit.ly/r4TNrq 

More-freedom-at-mental-health-units-urged
The Office of the Ombudsmen has recommended Whanganui District Health Board give patients in its mental health facilities more freedom and options for rehabilitation
http://www.stuff.co.nz/national/health/5344050/More-freedom-at-mental-health-units-urged 

Tim Dare: Smoking bans and human rights
Patsi Davies and Sharon Lawn complain about the normalisation of tobacco use, particularly with respect to the mentally…

http://www.nzherald.co.nz/nz/news/article.cfm?c_id=1&objectid=10741162
Time capsule opened in Christchurch

A time capsule, found during the demolition of Hagley Hostel in Christchurch, was opened today, revealing a piece of Canterbury's nursing history.

http://tvnz.co.nz/national-news/time-capsule-opened-in-christchurch-4332333#

Higher-wages-in-Australia-lure-students
Nursing student Zelia Smart does not want to make the move across the ditch, but better working conditions there give her little reason to stay.

http://www.stuff.co.nz/nelson-mail/news/5359882/Higher-wages-in-Australia-lure-students/
Wairarapa kids hit booze, drugs

A rising tide of Wairarapa children and teenagers are getting emergency medical treatment after drinking or taking drugs.Wairarapa Hospital spokeswoman Jan McLaren said an emergency ...

http://www.times-age.co.nz/local/news/wairarapa-kids-hit-booze-drugs/3961080/

Extra funding towards healthy workplaces welcomed by nurses
The New Zealand Nurses Organisation (NZNO) welcomes the Health Minister's announcement today of an extra $800,000 over two years to support the implementation of Care Capacity Demand Management programmes in DHBs

http://bit.ly/qci3BY
Extra funding for better nursing care for patients

Health Minister Tony Ryall has approved an extra $800,000 over two years to help nurses better match the needs of their patients with the staff and resources available.

http://www.beehive.govt.nz/release/extra-funding-better-nursing-care-patients

Roster-software-ailing-say-nurses
"Dumb" rostering software at Wellington Hospital is making staff tired and stressed and contributing to shortages, the nurses' union says.

http://bit.ly/r5dGK8
100 babies died needlessly - report

The deaths of nearly 100 late term and newborn babies could have been prevented in 2009, new figures show.

http://www.nzherald.co.nz/nz/news/article.cfm?c_id=1&objectid=10741374
Maori suffer more stillbirths, neonatal deaths - reports

Maori suffer more stillbirths and neonatal deaths and are less likely to receive medicine when they are sick than Pakeha in New Zealand, new reports show.

http://www.nzherald.co.nz/nz/news/article.cfm?c_id=1&objectid=10741360
A Wellington Coroner is recommending more home support for people with serious
mental health problems following the death of a man who was living in unhygienic conditions.

http://bit.ly/q6iVmN
From international media sources
Hospitals take cultural sensitivity seriously

In 20 years as a nurse practitioner, Ann Cho found herself preventing a false child-abuse claim — because a bruise on a baby was a "Mongolian spot" common to Asian babies — and explaining to health care workers why a new mother wouldn't...
http://lat.ms/mUFZTn
RI encouraging nursing students to work in state

Rhode Island Gov. Lincoln Chafee on Tuesday announced a program that will allow nursing students four years of 0% interest on their student loans on the condition that they work in the state after getting their degree. Chafee said the initiative offers a "win-win" situation, considering the state struggles with a nursing shortage and that many residents are in need of employment.
http://onforb.es/oJFOfO
Excluding Children From Discussions About Their Hospital Care Causes Unnecessary Distress

Children who are excluded from discussions about their hospital care often feel scared and angry that no-one is listening to them or telling them what is going on. That's why health professionals and parents need to do...
http://www.medicalnewstoday.com/releases/231668.php
New Nursing Ratios Kicks In in NSW

The first 45 public health system wards will be converting to the nursing hours/ratio system. The wards, selected by the NSW Nurses' Association and NSW Health, will have the new nursing hours/ratio system progressively implemented, while all eligible wards throughout the state will have the new system implemented by 2013.
http://bit.ly/pfVSXr
Nursing crisis looms as 2,500 to quit within year

DOUBLE WHAMMY: Retirement and emigration to spark shortage

Ireland is facing into a nursing crisis -- with 1,000 nurses retiring and 1,500 newly qualified nurses emigrating in this year alone.
http://bit.ly/o6udmv
Fair Care: Nurses ensure oncology services meet needs of LGBT community

New York City Health and Hospitals Corp. plans to train its 38,000-member staff to improve their response to the needs of lesbian, gay, bisexual and transgender patients. In the Callen-Lorde Community Health Center, a nurse reaches out to doctors' offices to provide LGBT sensitivity training. Nurse Judy De Groot conducts similar educational sessions and suggests tips that oncology nurses can follow to make their facilities more welcoming.

http://news.nurse.com/article/20110725/NATIONAL01/307250017/-1/frontpage
Nurses breaching online rules

More than 40% of nurses say a colleague has inappropriately posted details of patients or colleagues on social media sites such as Facebook or Twitter, an exclusive Nursing Times survey has revealed.

http://www.nursingtimes.net/5032948.article?referrer=e1
Review finds APRNs may outperform physicians

A review of 69 published studies indicates that advanced practice nurses, such as nurse practitioners, reach care outcomes equal to or better than those of physicians. The study "reinforces that APRNs provide effective, high-quality patient care and play an important role in improving the quality of care in the United States," researchers wrote in Nursing Economics.

http://news.nurse.com/article/20110728/NATIONAL02/108010017/-1/frontpage
Public health
Wairarapa wars on hepatitis

Guitarist Keith Richards said he had it but beat it - a Wairarapa nurse said he couldn't have - while a local needle exchange just keeps trying to prevent it.

http://www.times-age.co.nz/local/news/wairarapa-wars-on-hepatitis/3960926/
/Health-alert-in-Waikato-schools

A measles outbreak in Te Awamutu has prompted health warnings for people to get immunised or stay home after eight teenagers were struck down with the potentially fatal illness.

http://www.stuff.co.nz/waikato-times/news/5358865/Health-alert-in-Waikato-schools
Norovirus suspect in Whangarei hospital outbreak

A nasty tummy bug that was linked to the deaths of two elderly Northland rest home patients is suspected in an viral outbreak that has ...

http://bit.ly/qOdo0d
Kiwis among the worst for rates of depression

Child poverty and our national alcohol addiction may be feeding into New Zealand's internationally high rates of depression, uncovered in an international study.

http://bit.ly/qdyJoW
Prostate cancer report a life saver

The Prostate Cancer Foundation says many men could get a second chance at life after an inquiry into the early detection and treatment of the disease recommended major changes to the advice doctors give their patients.
http://www.nzherald.co.nz/nz/news/article.cfm?c_id=1&objectid=10741176
'Biology, culture play big part in obesity'

Obesity policy-makers place too much emphasis on exercise, smoking and weight loss, and not on complex biological and cultural factors, says a New Zealand-led study.
http://www.nzherald.co.nz/nz/news/article.cfm?c_id=1&objectid=10741305
Health and wellbeing
Breaking free of chronic anxiety and worry

Do you worry excessively about things that are unlikely to happen, or feel tense and anxious all day long with no real reason? Everyone gets anxious sometimes, but if your worries and fears are so constant that they interfere with your ability to function and relax, you may have generalized anxiety disorder (GAD).
http://bit.ly/oLJdCv
Depression in men: What you need to know

Depression is not a sign of emotional weakness or failing of masculinity. It is a treatable health condition that affects millions of men of all ages and backgrounds, as well as those who care about them—spouses, partners, friends, and family

http://bit.ly/qlL6OM
Work and management
Advice for new ward managers
There are several things new managers can do to give a good impression

http://www.nursingtimes.net/5033078.article?referrer=e26

Coping-with-a-bad-boss/
Strained relationships with the boss have been around forever - it's one of those chestnuts.

http://www.stuff.co.nz/life-style/5338446/Coping-with-a-bad-boss/
Articles of interest
THE AUSTRALIAN JOURNAL OF ADVANCED NURSING

VOLUME 28 NUMBER 4
"I don't want to become a scientist": undergraduate nursing students' perceived value of course content

This paper describes the findings of a study examining these factors in the first year of four pre-registration programs at a rural campus and outreach centre of one Australian university.
Download Article
Nurses make a difference in immunisation service delivery

The study aimed to determine nurse characteristics associated with childhood immunisation coverage and timeliness in the New Zealand primary care setting.
Download Article
Nurses' experience establishing a nurse-led bladder cancer surveillance flexible cystoscopy service

The aim of this article is to describe and evaluate the processes involved in setting up a nurse-led bladder cancer surveillance flexible cystoscopy service.
Download Article
Team nursing: experiences of nurse managers in acute care settings

This study aimed to explore and describe nurse managers' experiences with a team-based approach to nursing care in hospital settings.
Key words: team nursing, nurse managers, acute care, experiences, models of care, staffing
Download Article
Patient satisfaction with Nurse Practitioner care in primary care settings

To determine the level of satisfaction with care and acceptance of the role of Nurse Practitioner in New Zealand.
Download Article
Occupational stress in the Australian nursing workforce: a comparison between hospital-based nurses and nurses working in very remote communities

To compare workplace conditions and levels of occupational stress in two samples of Australian nurses.
Download Article

The nurse educator role in the acute care setting in Australia: important but poorly described

The purpose of this paper is to describe the nurse educator role in the acute care setting in Australia.
Download Article
From the Ministry of Health

Māori Smoking and Tobacco Use 2011
Date of publication (online): 26 July 2011
Summary of publication
The Māori Smoking and Tobacco Use 2011 profile presents information related to the tobacco use of Māori compared with non-Māori, using findings from the Tobacco Use in New Zealand: Key findings from the 2009 New Zealand Tobacco Use Survey (NZTUS 2009).
The purpose of the profile is to provide an overview of Māori smoking and tobacco use with easy-to-use statistical information.
http://www.moh.govt.nz/moh.nsf/indexmh/maori-smoking-tobacco-use-2011

Designated Auditing Agency Handbook
Ministry of Health Auditor Handbook

Date of publication (online): 1 August 2011

Summary of publication
The key purpose of this handbook is to state the Ministry of Health's requirements of Designated Auditing Agencies (DAAs) for auditing and audit reporting for certification of Health Care Services under the Health and Disability Services (Safety) Act 2001 (the Act).
The Designated Auditing Agency Handbook also gives providers of health care services a guide to specific requirements for various types of audits.
This version of the Designated Auditing Agency Handbook replaces all prior versions. This handbook will be updated periodically.
http://bit.ly/ob4X4M
Reports online
Green Paper for Vulnerable Children

http://www.childrensactionplan.govt.nz/
This site is for consultation for the Green paper for vulnerable children.
Follow Snips on Twitter
www.twitter.com
@SnipsInfo
will find us.
The above information has been collated for the College of Nurses Aotearoa (NZ) Inc by Linda Stopforth,

 

SNIPS

 

and is provided on a weekly basis.

 

It is current as at Wednesday 3 August 2011

If you have any feedback about content - what parts are most useful or what you would like added - please email
admin@nurse.org.nz