News bulletin 22 May
on 22 May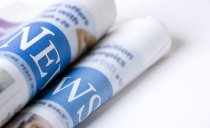 Welcome to the College of Nurses Aotearoa News Update.
No. 445, Wednesday 22 May 2019
NATIONAL NEWS
Auckland DHB celebrates outstanding nurses and midwives
Last week, Auckland DHB held its annual Nursing and Midwifery Awards evening in recognition of the organisations exceptional nurses and midwives ...
Well done Leanne Baker NZ's Neonatal Nurse Educator of the year
We are very excited to announce that Leanne Baker, nurse educator for the Newborn Intensive Care Unit (NICU) has been awarded a Neonatal Nurse ...
NZ Red Cross nurse honoured with international award
Red Cross nurse Felicity Gapes has been awarded the highest international nursing distinction, the Florence Nightingale Medal, for her work in ...
Te Tau Ihu nurses embrace Māori input
Nurses from the upper South Island are holding their annual convention in Nelson today, discussing the role of nurses in delivering heath for all.
Communication is the 'key' to helping asthma patients
Sue Jones is one of Waikato DHB's newest nurse prescribers-, and her ability to prescribe a wide range of respiratory and especially asthma medications adds a new dimension to her work as a clinical nurse specialist in the Respiratory Department at Waikato Hospital.
Nurses honoured at Excellence Awards
International Nurses Day (May 12) was celebrated with an awards evening this week, to formally recognise and celebrate innovation and outstanding practice in the nursing profession across Otago.
Whanganui woman graduates with Master of Nursing while raising five children and working full time
"I'm the first in Whanganui general practice to do this type of prescribing, although one or two now have a nurse practitioner and that's a level up," Hina ...
Hero' security officer saves Waikato Hospital nurses, suffers serious injuries
A security guard who was seriously assaulted in an attack at Waikato Hospital has been hailed a hero for saving nurses from the oxygen cylinder wielding patient.
Helpless patient locked himself in bathroom during assault in hospital ward
A day after brain surgery, a frightened patient locked himself in a hospital bathroom during an attack outside his room.
It was not long after 2am on Wednesday - the night a Waikato Hospital patient allegedly lashed out and seriously injured a security guard.
AGING AND AGED CARE
Loneliness and isolation pushing elderly into aged care
Loneliness, social isolation and burnt-out carers are pushing physically and mentally well elderly into aged care facilities, a University of Otago, Christchurch, study has found.
CANCER
More young Kiwis getting bowel cancer is "tip of iceberg'', says expert
A rise in bowel cancer among young Kiwis could be just the "tip of the iceberg", a leading New Zealand cancer expert says.
CLIMATE CHANGE
Nurses take on health-related climate change research
Nurses are working on research, education and advocacy initiatives related to how climate change will affect health care needs. "Nurses need to be involved in understanding how extreme heat and other climate changes are affecting patient health, especially the most vulnerable populations like the elderly, children, people with chronic conditions and people in specific occupations like outdoor work," said registered nurse Adrienne Wald, who studied emergency department usage and heat-related events for a literature review in the journal Nursing Economic$.
DHBs
2000 patients, 444 diagnoses: One week at Middlemore Hospital's emergency department
A snapshot in time at Middlemore Hospital's emergency department shows a cough is among the most common complaints driving patients to the hospital.
Rot, decay and mould: The long road to fixing Middlemore Hospital
Middlemore Hospital, in the heart of south Auckland, is home to the busiest emergency department in Australasia.
'Largest ever hospital migration': CDHB aims for November opening for new hospital building
In a matter of months, helicopters carrying seriously injured and unwell patients will be able to land on the roof of a building at Christchurch Hospital.
DIABETES
Precision medicine study begins for type 2 diabetes
New Zealand researchers are bringing us closer to a future where people living with type 2 diabetes will be prescribed the best medications for them personalised to their genetics, body size, ethnicity, age and other characteristics.
MENTAL HEALTH
Two patients die at Auckland mental health unit, sparking independent external review
Two patients have died at a mental health unit this week, triggering an independent external review.
First Australasian Autism Resource Centre to be launched
Autism New Zealand empowers people living with Autism Spectrum Disorder (ASD), their families and professionals who support them, to lead satisfying and fulfilling lives. For families and whanau, the experience of having a child diagnosed with ASD can be a time of confusion, grief and challenges. Navigating the complex and seemingly impenetrable system can compound this grief and confusion and create barriers to the early intervention that will support these children in accessing their full potential.
ORGAN DONATION
The psychological reasons behind NZ's low organ-donation rate
New Zealand has a lower organ-donation rate than the United States, United Kingdom and Australia.
One of the big deals in getting approval to conduct a study concerns informed consent: people actively choosing to participate on the basis of enough information.
PATIENT SAFETY
Kōrero mai | Talk to me investigates kaupapa Māori approach to patient safety
Patients and whānau often say 'something just doesn't feel right' and they are often correct, recognising subtle signs of patient deterioration in hospital, even when vital signs are normal. Failures to adequately respond to concerns raised by patients and whānau are commonly highlighted in adverse events reported to the Health Quality & Safety Commission.
PUBLIC HEALTH
New Zealand is heading to become HIV-free
This story was originally published on Newsroom.co.nz and is republished with permission.
Last year Aotearoa New Zealand became one of the first countries in the world to publicly fund the HIV prevention drug called pre-exposure prophylaxis or "PrEP".We desperately needed that decision - it followed our worst ever year of the HIV epidemic, with 244 new diagnoses.
Budget 2019: $12m for rheumatic fever
The Government's putting $12 million into combating rheumatic fever.
The money, from the upcoming Wellbeing Budget, will support Māori and Pacific communities to combat the preventable disease with their own initiatives.
Most Kiwis believe vaccinations are safe, support sanctions on those who don't
Anti-vaxers are more likely to endorse conspiracy theories like NASA faking the moon landing and world governments hiding evidence of aliens.
Measles vaccine should be made compulsory at school, researchers say
Immunisation policies in overseas countries are not enough to prevent measles outbreaks and vaccines should be made compulsory for children when they start school, new research shows.
Measles outbreak officially over in Canterbury
Health officials have declared the measles outbreak officially over in the Canterbury region but are warning the disease is still only a plane ride away.
RESPIRATORY
New Zealand-led asthma study - two-in-one inhalers come out tops for those with mild symptoms
An international study into asthma treatment is a "game changer" for hundreds of thousands of Kiwis who live with the breathing conditions, a New Zealand researcher says.
SOCIAL HEALTH
Māori make up more than over 40% of Auckland homeless - report
A full report of the first city-wide census of people living rough in Auckland shows Māori are over-represented among the region's homeless.
Government commits $320 million to tackle family and sexual violence
The prime minister has unveiled a plan to tackle family and sexual violence
SOUND AND VISION
Calls to increase funding for cochlear implants as hundreds wait for surgery
Working as a nurse in a busy mental health unit, Laura Williams needs to be able to hear what's going on around her at all times – something the profoundly deaf woman can do thanks to cochlear implants.
Headphones and smartphones causing alarming rates of hearing loss in New Zealand kids
Kiwi kids are suffering hearing loss at alarming rates as they spend hours listening to loud music on headphones.
Some are even complaining of constant ringing in their ears, so bad it keeps them awake at night.
STROKE
$30m stroke and rehab unit to benefit 'thousands' at Auckland City Hospital
A $30 million facility for stroke patients is set to be built at one of the country's busiest hospitals.
INTERNATIONAL NEWS
CNO: Sharing problems, success helps nurse leaders solve problems
Baptist Health Lexington Chief Nursing Officer Karen Hill says nurse leaders can help find solutions and elevate their profession by sharing challenges and successes. Nurse managers have wide-ranging responsibilities involving retention, strategy, patient care and the budget, Hill says.
HealthLeaders Media (5/10)
New nursing chief eyes empowerment
Cook Islands News
She said it was in 2015 that they formed a Cook Islands Nursing Association in New Zealand and brought together Cook Island nurses who were born ...
Until broadband access improves, telemedicine won't help rural communities
(Reuters Health) - Telemedicine has been touted as a solution to the dearth of doctors in rural America. But the same places where residents must drive many miles to see a physician often also have limited broadband access, a new study suggests.
WELLBEING
Preventing musculoskeletal injuries in nurses
Adequate staffing is considered the most effective way to prevent injuries to nurses, according to research that looks at how to reduce the high rate of musculoskeletal injuries in nurses.
WORKPLACE
Workplace Relations Minister orders probe into bullying
Workplace Relations Minister Iain Lees-Galloway has ordered a probe into workplace bullying.
State Services Commission orders agencies to adopt new set of bullying standards
Government departments admit staff are not reporting bullying and harassment, with bad behaviour likely to be much more common than official figures portray.
UNDERSTANDING MANAGEMENT COMPETENCIES FOR MANAGING BULLYING AND FOSTERING HEALTHY WORK IN NURSING
This research aimed to identify the management competencies required to foster healthy work environments and manage bullying within the nursing profession in New Zealand. Thirty nurses were interviewed and relevant competencies and behavioural indicators were extracted from the data collected using qualitative content analysis. These competencies were then refined into two distinct but related frameworks: one outlining the management competencies required for fostering a healthy work environment free from bullying, and another specifically for managing cases of workplace bullying. While the former takes a preventative approach to intervention, the latter framework is focused on secondary intervention.
ARTICLES OF INTEREST
Relationship of Staff Information Sharing and Advice Networks to Patient Safety Outcomes
Brewer, Barbara B.; Carley, Kathleen M.; Benham-Hutchins, Marge M.; More
JONA: The Journal of Nursing Administration. 48(9):437-444, September 2018.
OBJECTIVE
The aim of this study was to compare information sharing and advice networks' relationships with patient safety outcomes.
BACKGROUND
Communication contributes to medical errors, but rarely is it clear what elements of communication are key.
This article is not freely available but may be accessed through databases and libraries to which readers have access. Alternatively SnIPS can provide it on a cost recoverable basis
Al Sabei, SD, Ross, AM, Lee, CS. Factors influencing nurses' willingness to lead. J Nurs Manag. 2019; 27: 278– 285. https://doi.org/10.1111/jonm.12698
Given the ageing workforce and the projected retirement of nurse leaders, there is a concern about nursing leadership shortages in the next decade. Several studies have shown that nurses are not interested in pursuing leadership positions, but studies investigating nurses' willingness to lead and related predictors remain limited.
MINISTRY OF HEALTH
National SUDI Prevention Programme: National Safe Sleep Device Quality Specification Guidelines
Approximately 60,000 babies are born each year in Aotearoa New Zealand. The current sudden unexpected death in infancy (SUDI) rate in Aotearoa New Zealand is approximately 0.7 in every 1,000 babies born. Most of these deaths are preventable and most occur among Māori and Pacific babies.
The National Safe Sleep Device Quality Specification Guidelines focus on the SUDI key modifiable risk of bed sharing. They have been developed for District Health Boards, iwi and the wider social services sector to provide information to whānau on how to use safe sleep devices safely. As babies are vulnerable to SUDI until they are approximately 12 months old, the Quality Guidelines focus on safe sleeping practices throughout the first year of babies life. Safe sleep devices described include wahakura, pepi-pods®, baby boxes, bassinets, cots, cribs and portacots.
National SUDI Prevention Programme: Needs Assessment and Care Planning Guide
The needs assessment and care planning guide contain recommended strategies and advice for protecting babies from SUDI.
The above information has been collated for the College of Nurses Aotearoa (NZ) Inc by Linda Stopforth, SNIPS and is provided on a weekly basis. It is current as at Tuesday 21 May 2019
If you have any feedback about content - what parts are most useful or what you would like added - please email admin@nurse.org.nz
For more up to date news and information follow SNIPS at:
Facebook: Snips Info
twitter: @SnipsInfo