News Bulletin 10 August 2011
on 10 August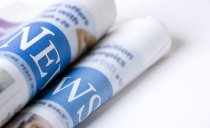 From NZ media this week 
Massive overhaul for Privacy Act An opt-out system to stop telemarketing calls and moves to close a legal loophole allowing people to post naked pictures of their ex-partners online are among the recommendations of a sweeping review of New Zealand's privacy… http://www.nzherald.co.nz/nz/news/article.cfm?c_id=1&objectid=10742499 
Elderly-evacuee-deaths-high
Nearly 50 of the 300 aged-care residents evacuated from Christchurch after the February earthquake have died, health board figures show.
http://bit.ly/mWC1jv
New standard for general practice launched today

The new version of Aiming for Excellence, the standard for general practice will be launched by Health Minister Tony Ryall tonight. Aiming for Excellence is produced by the Royal New Zealand College of General Practitioners (RNZCGP) and provides indicators ...

http://bit.ly/oXMLxk
Voluntary bonding popular with Hutt Valley nurses
Seven nurses and four midwives have this year signed up to work in hard to staff areas in Hutt Valley DHB as part of the third intake of the Government's Voluntary Bonding Scheme.

http://bit.ly/qLnm20
Grieving family calls for nurse to be sacked
A grieving Auckland family is demanding answers after a nurse was reinstated despite administering a fatal overdose to a North Shore Hospital patient.

http://tvnz.co.nz/national-news/grieving-family-calls-nurse-sacked-4339789

Scheme-entices-health-workers
Student loan write-offs and cash incentives have lured recent health graduates to Southland.
The Government's Voluntary Bonding Scheme in Southland has signed up 18 nurses, four doctors and one midwife to work in Southland, which is listed by the scheme as a "hard-to-staff" area

ttp://bit.ly/qPO6VN
Future focus on community health
 
The health sector has among the most dire skill shortages in New Zealand, with Maori and Pacific Island communities hit the hardest. But, this year, the first health students will graduate from a relatively new education partnership dedicated to Counties Manukau
http://www.nzherald.co.nz/recruitment/news/article.cfm?c_id=83&objectid=10738194
High Court clears nurse over affair

A nurse who admitted having an affair with the husband of a lung cancer patient has been cleared of professional misconduct after an appeal.

http://www.nzherald.co.nz/nz/news/article.cfm?c_id=1&objectid=10743299


Bonding Scheme takes 429 more health grads

For the third year in a row, registration for the government's Voluntary Bonding Scheme has exceeded expectations.

http://bit.ly/qEbGDs
Low hand-hygiene rate putting patients at risk

Forty per cent of health workers fail to clean their hands as often as they should, putting patients at increased risk of…
http://www.nzherald.co.nz/nz/news/article.cfm?c_id=1&objectid=10743629
Hard to fill jobs grabbed

Graduate nurses and midwives are showing they are keen to work in health areas that are usually hard to staff.

http://www.hawkesbaytoday.co.nz/local/news/hard-to-fill-jobs-grabbed/3961946/
From international media sources
Long wait times, mental illness linked to rampant hospital violence
Most emergency room and psychiatric hospital workers face violence on daily basis, a disturbing rising trend, reports the Los Angeles Times yesterday.

http://bit.ly/nvxUDO
HHS-Strengthen-Nursing-Workforce

Nursing workforce development programs, reauthorized by the Affordable Care Act and administered by Health and Human Services' (HHS) Health Resources and Services Administration (HRSA), are the primary source of federal funding for nursing education and workforce development.

http://bit.ly/ovWMqy
Learning-Centred Approach for Teaching Nursing
Health-related literature is increasingly questioning how well nurse graduates are prepared to face the ever-changing challenges of nursing practice, upon completion of their undergraduate studies. The literature also suggests...

http://bit.ly/mTZ6jK
ANF Calls On Vic Government to Begin Recruiting More Nurses

The Australian Nursing Federation's (ANF) Victoria branch has welcomed the federal government's historic health deal with the states and territories around the country. However, in order to maximise and begin implementing any improvements the ANF is turning to the state governments to immediately begin a recruitment campaign to increase the number of nurses.

http://bit.ly/q1VZiw
House passes foreign nurse bill to serve shortage areas

The House of Representatives passed a bill that would authorize 300 foreign nurses a year to serve in U.S. hospitals in areas with a shortage of health care professionals. The proposed reauthorization represents a reduction from the 500 visas available annually under the former program. The bill, which goes to Senate for a vote, would also mandate hospitals to make timely and significant efforts to hire American nurses and protect their wages.

http://bit.ly/rjkJYM
Providers failing to report on nurse-led quality priority

Dozens of hospitals, most of them run by the independent sector, have been criticised by the NHS medical director after failing to report information against a nurse-led quality priority.

http://www.nursingtimes.net/5033192.article?referrer=e3
NHS Direct nurses consulted on changes to shift patterns

Over 1,000 NHS Direct nurses face working more anti-social hours after their employer began a 90-day consultation on changing shift patterns.

http://www.nursingtimes.net/5033126.article?referrer=e3
'Advanced practitioners have to be developed - it is a long journey'

Martin Carberry's education programme is revolutionising critical care, as Laura Armstrong has discovered

http://www.nursingtimes.net/5033081.article?referrer=e3
Report addresses occupational health nursing education

The Institute of Medicine has issued a report on ways to improve education and training for occupational health nurses.
http://news.nurse.com/apps/pbcs.dll/article?AID=2011108150006


Public health

Meningitis-and-measles-danger
Health professionals are calling for extra vigilance following recent outbreaks of meningococcal disease.

http://www.stuff.co.nz/national/health/5385491/Meningitis-and-measles-danger
Rural Maori not getting antibiotics

Maori living in rural areas are less likely to take antibiotics than any other ethnic group, despite having a greater need for them, a study has found.

http://bit.ly/rdVYxU
Largely preventable vision loss cost New Zealand society $2.8 billion in 2009 and this
figure is increasing each year, according to research released yesterday by VISION 2020 New Zealand.

http://bit.ly/pGLjEW
Report uncovers soaring legionnaires' disease numbers
Health experts are baffled by New Zealand's accelerating rates of legionellosis - the disease commonly known as legionnaires'…

http://www.nzherald.co.nz/nz/news/article.cfm?c_id=1&objectid=10742946

Norovirus-ebbs-in-retirement-village
A norovirus outbreak in an Invercargill retirement village has resulted in 163 people being struck down with the illness in recent weeks, but patients and staff are now on the mend, a health boss says.

http://bit.ly/q89MwR
Work and management

 

WORKPLACE FIRST AID KITS – NEW BRITISH STANDARD

Issue 30 – August 2011
A new British Standard

 

Workplace first aid kits. Specification for the contents of workplace first aid kits BS 8599-1:2011 recommends the correct number of plasters and so on for small, medium, large, or travel-size kits and recommends how many kits are needed depending on the size of the organisation.
Until now, there have been few guidelines on what a first aid kit should contain. And what guidelines do exist are out of date. So, in an emergency, businesses can find their kits lack the essentials, or include outdated and inadequate components. And some kits currently in use are full of waste components that first aiders can't use.

http://bit.ly/qWDJ6T
Articles of interest


Assessment and management of depression in older adults

(2011, July).

Best Practice Journal.




 

The purpose of this journal is to examine the assessment and management of depression in older adults. It is the final of three follow-up publications which supplement the Best Practice Journal, Special Edition: "Adult Depression", published in June 2009.

http://www.bpac.org.nz/magazine/2011/elderlydep/elderlydep.asp
People With Access and Functional Needs Will No Longer Be Left
Behind in Emergencies

Hurricane Katrina revealed that some cities lack emergency preparedness for all their citizens during a disaster, especially people with disabilities and other access and functional needs. This article discusses program initiatives that have been enacted to provide the Federal Emergency Management Agency with the tools and leadership needed to ensure that the special needs of people with disabilities are integrated into emergency response. When it comes to disaster planning, our most vulnerable populations should no longer be left as a secondary consideration in an emergency operations plan.

http://www.samhsa.gov/dtac/dialogue/Dialogue_Vol7_Issue4.pdf
From the Ministry of Health
Gender Reassignment Health Services for Trans People within New Zealand
Date of publication (online): 1 August 2011
Summary of publication
This document, written for health professionals but also a valuable resource for trans people, provides guidance for the assessment and principles of care for trans people as well as current best practice for hormone therapy treatment, and access to and availability of surgery. There is a section that addressses the specific needs of children and young people

http://bit.ly/q5sq07
Evaluating Health Impact Assessments in New Zealand
Date of publication (online): 5 August 2011
Summary of publication
Are HIAs worthwhile? Answering this question involves evaluating HIAs, and the purpose of this paper is to provide guidance on the evaluation of HIAs in New Zealand. It brings together a diverse range of national and international views to provide a starting point for those undertaking HIA evaluation. In particular, the paper builds on the two New Zealand guides to conducting HIAs (Public Health Advisory Committee 2005; Ministry of Health 2007), which emphasise evaluation as the fourth stage of HIA. The paper looks at the types of evaluation of HIA and discusses the evaluation tools available.
The focus here is on policy-level HIA, in keeping with the current focus in New Zealand. However, evaluations of project-level HIA are also referred to because this is the focus of much of the international literature.
This paper was prepared by Dr Ruth Cunningham (Public Health Medicine Registrar), Associate Professor Louise Signal and Sharron Bowers for the Ministry of Health's Health Impact Assessment Support Unit.

http://www.moh.govt.nz/moh.nsf/indexmh/evaluating-hia-impact-assessments
Reports online
Financial and emotional implications of severe obesity
Canadians who are living with severe obesity struggle with financial and emotional burdens related to their condition, a recent national survey suggests. The Canadian Obesity Network survey was conducted by Leger Marketing in early 2010 through an online panel of 524 Canadians with a body mass index of 35 or more. See "Impact of Severe Obesity Felt Far Beyond Physical - Financial Burden and Emotional Implications Also Significant" at
http://www.obesitynetwork.ca/page.aspx?page=2633&app=182&cat1=457&tp=12&lk=no&menu=37  

Interesting websites 
Safe Medication Management Programme
The Safe Medication Management (SMM) Programme aims to greatly reduce the number of New Zealanders harmed each year by medication errors in our hospitals, general practices, aged care facilities and across the entire health and disability sector
 http://www.safemedication.org.nz/

Conferences, hui and professional development 
The biennial 2011 Population Association of New Zealand Conference will be held at The University of Auckland on 28 and 29 November 2011. 
We are now calling for abstracts and will be open for registrations in August.   
We hope to see you there.   
Please go to http://www.population.org.nz/ for more information and to access the abstract submission form.   

Wellbeing and public policy conference
(2012, June/July). International Journal of Wellbeing in conjunction with Victoria University of Wellington and the Open Polytechnic of New Zealand.
 Is a major international conference to be held in Wellington, New Zealand in June or July 2012. The purpose of the conference is to bring together policymakers and world experts to discuss the application of wellbeing research to policymaking at all levels of government. Several interrelated issues will be addressed: Defining wellbeing for policymaking; Measuring wellbeing for policymaking; Assessing the relative significance of subjective and objective measures of wellbeing for policymaking; and example policies that are likely to improve wellbeing.http://www.internationaljournalofwellbeing.org/index.php/ijow/announcement/view/5 
Follow Snips on Twitter
www.twitter.com
@SnipsInfo
will find us.
The above information has been collated for the College of Nurses Aotearoa (NZ) Inc by Linda Stopforth,

 

SNIPS

 

and is provided on a weekly basis.

 

It is current as at Wednesday 10 August 2011. 
If you have any feedback about content - what parts are most useful or what you would like added - please email
admin@nurse.org.nz