News bulletin 12 June 2019
on 12 June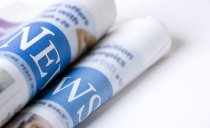 Welcome to the College of Nurses Aotearoa News Update.
No. 448, Wednesday 12 June 2019
NATIONAL NEWS
Maria Schollum, expert in the art of wound healing
The people looking after such wounds are often nurses who after years of ... become endorsed as nurse practitioners specialising in wound care. ... who was one of New Zealand's first nurse practitioners in wound care and a leader ...
New Zealand first sees post-natal nurses trained to diagnose autism
In a New Zealand first, post-natal nurses are being taught to diagnose ... goes on to live ot their full potential whatever that may be," he told 1 NEWS.
"I was bullied for two years solid": bullying in aged care and why it must stop
An aged care nurse shares her experience of being bullied at work and what she thinks is needed to stamp out bullying in the workplace.
Nurses' union calls for action at Hawke's Bay Hospital
The nurses' union is calling for urgent action over working conditions at ... New Zealand Nurses' Union has written to Hawke's Bay District Health ...
Bashed nurses fed up with inaction following Hutt Hospital assaults
Four nurses bashed by a rampaging patient are demanding greater security in their hospital.
Lily Smyth was sentenced on Monday for an assault in which she threw a child-sized table at a nurse's neck and punched three others in the face.
'Baby whisperer' Karitane nurses decline as demand rises
Many new parents used to have 'baby whisperer' guidance from specialist Karitane nurses, and while the demand for their magic hasn't evaporated, ...
AGING AND AGED CARE
Elder abuse epidemic in Auckland with over 600 annual cases
Physical and psychological abuse of elderly people is occurring at an alarming rate, according to a charity.
CANCER
Further delays rolling out national bowel cancer screening programme could mean thousands go undiagnosed
The national bowel screening programme, designed to detect bowel cancer in its early stages, is to be delayed yet again.
CHILD AND MATERNAL HEALTH
Fewer than 5% of New Zealand children who have before-school health checks record abnormal scores, but not all of them are referred for further assessment, University of Otago research has found
DHBs
New Bay of Plenty District Health Board tablet counting machine to free up more time for patients
New Zealand Herald
No longer, as the BOPDHB becomes one of New Zealand's first DHBs to ... Nurses administering tablets onwards would also now have more time ...
CCDHB intensive care units 'saving lives and saving the planet'
As well as saving lives, one of the busiest intensive care units in the country is doing its bit to save the planet.
The ICU at Wellington Regional Hospital sees around 1700 admissions every year - more than half of which are from other regions including Hawkes Bay, Palmerston North, Wairarapa, Hutt Valley, and Nelson.
Shortages putting patients at risk, say Hawke's Bay doctors
Fifty senior doctors at Hawke's Bay District Health Board have warned board members that chronic shortages of beds, staff and delays in elective surgeries are putting patients' safety at risk.
Revealed: DHBs spend more than $19m on staff cover during doctors strikes
Junior doctor strikes have cost district health boards more than $19 million and are causing significant delays for elective surgeries.
MENTAL HEALTH
British mental health researcher Dawn Freshwater appointed as University of Auckland's first ...
She later completed a doctorate in nursing education and has written at least ... University of Auckland Chancellor Scott St John said Freshwater was ...
Govt establishes fund to support LGBTQI youth
The government has established a fund to support young people in the country's rainbow community.
Mental health crisis spills into hospital wards
A warning that emergency departments and mental health care must change has come after a spate of attacks which have left hospital staff concussed, broken, and bruised.
OBESITY / SUGAR TAX
'Morbidly obese' an undesirable yet motivating term used by doctors, study finds
Kiwi healthcare professionals need to choose their words carefully, according to a new study.
When discussing weight, weight loss and health in general, there are certain terms many New Zealanders deem undesirable.
PRIMARY HEALTH CARE
New way for GPs to treat patients
The centre offered the services of five GPs and two nurse practitioners, as well as offering vasectomies and the Bay of Plenty Skin Clinic two days a ...
PUBLIC HEALTH
Influenza vaccination levels hit near record levels
PHARMAC has distributed over 1.26 million doses of the influenza vaccine this winter.
New Zealand faces flu vaccine shortage as illness surges
Access to the flu vaccine is being restricted due to a nationwide shortage during a surge in flu cases that has prompted a record number of doses given.
Legionnaire's cases triple the amount thought
Researchers find triple as many Legionnaire's cases as previously reported.
The first New Zealand-wide study of the burden of Legionnaire's disease has found triple the number of cases of this form of pneumonia than previously reported.
SOUND AND VISION
One in 20 kids can't see properly before they start school
While as many as one in five kids goes to school hungry, one in 20 could arrive at first their first day of class unable to see properly too, according to a new report.
TOBACCO, DRUGS AND ALCOHOL
Alcohol could cost NZ economy $1.65b per year: study
That last beer or glass of wine may have cost you $12, but it could cost your employer more than $1000 a year and the New Zealand economy $1.65billion annually, new research suggests.
Drugs involved in many of Northland's fatal road crashes, police say
More than a third of the people who have died on Northland's roads this year tested positive for drugs, and police fear the numbers will continue to rise.
New vaping to quit smoking website launches
A new website ( vapingfacts.health.nz) is being launched today by Associate Minister of Health Jenny Salesa to provide New Zealanders with a source of clear and credible information about vaping as a way to stop smoking.
"In New Zealand, 5,000 people die each year from smoking-related illnesses. While vaping products are not harmless to health, they are much less harmful than smoking," says Jenny Salesa.
INTERNATIONAL NEWS
Pediatric nurse practitioner shortage looming
(HealthDay)—There is a looming critical shortage of pediatric nurse practitioners (PNPs), according to a white paper published in the May-June issue of the Journal of Pediatric Health Care.
Global Survey Suggests Gender-Related Barriers Stifle the Leadership Potential of Nurses
A new report brings together the voices of more than 2,500 nurses and nurse-midwives from 117 different countries on the topic of gender and ...
Nurse understaffing linked to higher HAI risk
Nurse understaffing increases the risk of healthcare-associated infections in hospital units, a study published in theJournal of Nursing Administration found.
ARTICLES OF INTEREST
Supporting new graduate registered nurse transition for safety: A literature review update
Murray, Melanie et al.
Collegian, Volume 0, Issue 0
Reports suggest higher incidence of medical errors occur during times of transition for new practitioners, in part due to general staff disruption in the health services and inexperience of those entering the workplace. NGRNs experience a range of challenges on transition to professional practice and their transition experience will impact their ability to provide high quality patient care.
Aim
The aim of this review was to critically appraise the contemporary literature concerning the transition of new graduate registered nurses (NGRNs) and their patient safety knowledge and practices.
Nurse Staffing and Healthcare-Associated Infection, Unit-Level Analysis
Shang, Jingjing; Needleman, Jack; Liu, Jianfang; More
JONA: The Journal of Nursing Administration. 49(5):260-265, May 2019.
OBJECTIVE To examine whether healthcare-associated infections (HAIs) and nurse staffing are associated using unit-level staffing data.
BACKGROUND Previous studies of the association between HAIs and nurse staffing are inconsistent and limited by methodological weaknesses.
CONCLUSIONS Understaffing is associated with increased risk of HAIs.
This article is not freely available but may be accessed through databases and libraries to which readers have access. Alternatively SnIPS can provide it on a cost recoverable basis
Taylor, LM, Eost‐Telling, CL, Ellerton, A. Exploring preceptorship programmes: Implications for future design. J Clin Nurs. 2019; 28: 1164– 1173. https://doi.org/10.1111/jocn.14714
Aims and objectives
To review and analyse current preceptorship programmes within NHS trusts in the North West of England. To evaluate the pedagogic rigour of the programme and suggest recommendations to inform the future design of preceptorship programmes.
Background
Enhancing the retention of newly qualified staff is of particular importance given that the journey from a new registrant to a competent healthcare professional poses a number of challenges, for both the individual staff member and organisations.
CONSULTATION
Consultation on the application fee for nurses from overseas countries (except Australia)
Nursing Council of New Zealand
Consultation on the application fee for nurses from overseas countries (except Australia) applying for registration in New Zealand. Why are we ...

06 Jun 2019 - New Zealand Public Health and Disability (Waikato DHB) Elections Bill
Public submissions are now being invited on this Bill
The above information has been collated for the College of Nurses Aotearoa (NZ) Inc by Linda Stopforth, SNIPS and is provided on a weekly basis. It is current as at Tuesday 11 June 2019
If you have any feedback about content - what parts are most useful or what you would like added - please email admin@nurse.org.nz
For more up to date news and information follow SNIPS at:
Facebook: Snips Info
twitter: @SnipsInfo