News bulletin 19 June
on 19 June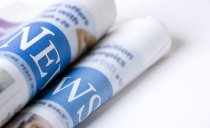 Welcome to the College of Nurses Aotearoa News Update.
No. 449, Wednesday 19 June 2019
NATIONAL NEWS
NZ nurses arrive in Samoa for vaccine re-training
RNZ
The New Zealand team will be based in eight hospitals on the main islands of Upolu and Savai'i. The two nurses implicated in the deaths, Luse Emo ...
'Institutional racism' is blocking Pacific and Māori access to health care, doctor says
A doctor believes "institutional racism" in the health system is leading to worse outcomes for Pacific Island patients.
Failure to provide adequate urgent care at a medical centre
Deputy Health and Disability Commissioner Meenal Duggal today released a report finding a nurse in breach of the Code of Health and Disability Services Consumers' Rights (the Code) for failing to adequately assess a patient who attended a medical centre. She also criticised the care provided by a different nurse to the same patient; the medical centre; and the doctor who saw the patient
AGING AND AGED CARE
Rise of the wanderers: 1 in 5 land searches involve people with dementia or other impairment
An ageing population is putting stress on the nation's emergency services, with one in five missing-person searches involving people with cognitive impairments.
CANCER
Government to fund $4.9m over five years for cancer immunotherapy research
Cancer immunotherapy research offering new hope to cancer patients in New Zealand has received a financial boost from the Government.
DHBs
Crown monitor appointed to help manage Canterbury DHB deficit
Service cuts should be expected after the appointment of a Crown monitor to the Canterbury District Health Board (CDHB), a board member warns.
HEALTH SYSTEM
How does New Zealand's healthcare system stack up against the rest of the world?
Newshub
How does New Zealand's healthcare system stack up against the rest of the ... We also have 12,821 hospital beds and 62,843 doctors and nurses.
MENTAL HEALTH
Te Tau Tītoki: A framework for supporting people on the autism spectrum
Supporting the wellbeing of autistic people and their whānau.-
Who is it for?
The framework is intended to be used as part of any environment which supports the wellbeing of autistic people or their whānau.
Autistic people may also find it beneficial as they seek highly skilled professionals and advocate for quality services.
MIDWIFERY / MATERNITY
Midwives key to promoting vaccines, but more training is needed
A new study shows many midwives receive little or no training on how to communicate to expectant parents the importance of maternal and childhood vaccines despite being the most trusted source of information on vaccines in the Australian public antenatal system.
OBESITY / SUGAR TAX
Poverty partly to blame for high Maori, Pacific child obesity rates
Poverty has been confirmed as a major driver of disproportionate obesity rates among Maori and Pacific pre-schoolers.
New research has suggested that, if Maori and Pacific four-year-olds experienced the same family and neighbourhood conditions as their European counterparts, rates of obesity would drop by half for Maori – and by a third among Pacific kids.
PRIMARY HEALTH CARE
Nurses more likely to conduct HIV screenings when practice setting supports routine testing
Nurse practitioners are more likely to conduct HIV screenings if they feel that their colleagues support routine screenings, according to new research from Binghamton University, State University of New York. This comes in advance of National HIV Testing Day, taking place June 27.
PUBLIC HEALTH
Auckland measles outbreak: MMR vaccination age brought forward
Auckland GPs will now vaccinate 12-month-old babies for MMR (measles, mumps, rubella) in an attempt to protect the "most vulnerable" from the outbreak gripping the region.
INTERNATIONAL NEWS
How Nurses Bring Clarity to the Nature of Social Change
Newswise (press release)
In an editorial published in The American Journal of Public Health titled "The Great Flu and After: Why the Nurses?" Penn Nursing's Patricia D'Antonio,
Nurse understaffing ups inpatient infection risk
(HealthDay)—Nurse understaffing is associated with an increased risk for health care-associated infections (HAIs) among hospitalized patients, according to a study published in the May issue of the Journal of Nursing Administration.
ARTICLES OF INTEREST
Leoni‐Scheiber, C, Mayer, H, Müller‐Staub, M. Measuring the effects of guided clinical reasoning on the Advanced Nursing Process quality, on nurses' knowledge and attitude: Study protocol. Nursing Open. 2019; 00: 1– 12. https://doi.org/10.1002/nop2.299
This article is a report of a study protocol designed to examine the effects of guided clinical reasoning on the quality of the Advanced Nursing Process—the evidence‐based version of the traditional nursing process. It aims to describe the theoretical framework—Kirkpatrick's evaluation model, the key concepts and the instruments for the planned study.
Jølstad, A. L., Røsnæs, E. R., Severinsson, E., & Lyberg, A. (2019). A Paradigm Shift in Nurse Specialist Clinical Supervision—Implementation of a Competence Program. SAGE Open Nursing. https://doi.org/10.1177/2377960819844366
The change of the anesthesia-, intensive-, surgery-, and oncological nursing postgraduate education into clinical-oriented master programs makes it necessary to increase the professional skills of nurse specialist clinical supervisors. A competence program for clinical supervisors (15 credits) was developed by a university in Norway from 2014 to 2015 in order to facilitate capacity building of academic and pedagogical knowledge. To illuminate nurse specialist clinical supervisors' learning components by implementing a competence program in clinical supervision. A qualitative document analysis of 44 written assignments made by 18 nurse specialist clinical supervisors participating in the competence program, which were collected from the University's electronic learning platform. One main theme and two themes emerged: Changes in the professional paradigm, Learning components that influence clinical supervisors' style and Learning components that have an impact on clinical supervisors' professional growth. This study provides valuable insight into the learning components in clinical supervision that have contributed to a change in the nurse specialist clinical supervision paradigm. The supervisors have formal competence to provide clinical supervision to postgraduate students at master level. The program confirms the value of educating nurse specialist clinical supervisors and we recommend that it should be continued and further evaluated.
This article is not freely available but may be accessed through databases and libraries to which readers have access. Alternatively SnIPS can provide it on a cost recoverable basis
Karlsson, A. , Lindeborg, P. , Gunningberg, L. and Jangland, E. (2019), Evidence‐based nursing – how is it understood by bedside nurses? A phenomenographic study in surgical settings. J Nurs Manag. Accepted Author Manuscript. doi:10.1111/jonm.12802
The aim was to identify and describe nurses' understanding of working with evidence‐based nursing (EBN) in clinical practice.
Background
Evidence‐based health care is recognized as fundamental to nursing practice, but it is challenging to implement. How nurses understand this part of their work can affect their practice.
MINISTRY OF HEALTH
Household Food Insecurity among Children: New Zealand Health Survey
Food insecurity is defined as a limited or uncertain availability of nutritionally adequate and safe foods or limited ability to acquire personally acceptable foods that meet cultural needs in a socially acceptable way. Using an eight-item questionnaire, the New Zealand Health Survey child component asked primary caregivers to rate their household's food security in 2012/13, 2014/15 and 2015/16.
NEW PUBLICATIONS
Bringing Culture into Care: A Biography of Amohaere Tangitu
Over the past two decades, New Zealand health care has grown more culturally aware, slowly incorporating practices that better cater to the needs of Māori. Bradford Haami chronicles this health care evolution by telling the story of Amohaere Tangitu, a woman responsible for pioneering change.
Spanning Amohaere's career in health services, Bringing Culture into Care is the story of Amohaere's work to bring cultural perspectives and practices into health care, making treatments culturally safe for Māori and all patients. Amohaere instigated changes in protocols around medical procedures to make them more culturally appropriate in Auckland's general and children's hospitals, established family accommodation in the children's hospital, and implemented cultural processes alongside the hospital treatments. Through her work, Amohaere changed the way staff practised and people healed.
The above information has been collated for the College of Nurses Aotearoa (NZ) Inc by Linda Stopforth, SNIPS and is provided on a weekly basis. It is current as at Tuesday 18 June 2019
If you have any feedback about content - what parts are most useful or what you would like added - please email admin@nurse.org.nz
For more up to date news and information follow SNIPS at:
Facebook: Snips Info
twitter: @SnipsInfo