News bulletin 26 June
on 26 June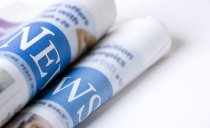 Welcome to the College of Nurses Aotearoa News Update.
No. 450, Wednesday 26 June 2019
NATIONAL NEWS
Augmented Reality in Nursing Education
Three-dimensional 'Hololens' technology is bringing a new level of realism to nursing education at the Southern Institute of Technology.
AGING AND AGED CARE
Old and lonely: Inevitable or avoidable?
Social isolation is said to be the biggest issue facing the elderly but loneliness in your later years is not inevitable, JAKE KENNY discovers.
CANCER
Patients at 'unnecessary risk of death' from bowel cancer test process
Bowel Cancer New Zealand says failures with the country's bowel screening programme are putting patients at risk of "unnecessary deaths".
Northland study finds more than a quarter of bowel cancer surgery patients suffered a complication
Doctors are pushing for the health system to invest in ways of reducing surgical complications in bowel cancer patients.
ETHICAL ISSUES
Legalised abortion generally supported by New Zealanders - Auckland University survey
A survey of nearly 20,000 New Zealanders found most support legalised abortion, regardless of the situation.


Euthanasia bill would be rife for exploitation by the selfish and the abusive, says QC
OPINION: David Seymour makes a good point in advocating for his End of Life Choice Bill – when you get to the end of your life, if the situation is intolerable, you should have a choice about what to do about that. But problems arise when you go from the idea to the application, when you actually have to make a law that allows assisted suicide.


Lecretia would have been pleased with the End of Life Choice Bill
OPINION: This week MPs will decide whether the End of Life Choice Bill will pass second reading. It has been over four years since my late wife Lecretia Seales pursued a choice about how she died. It has taken a long time and a lot of work to get to this point.
Euthanasia Q&A: End of life choice expert Dr Stefanie Green answers your questions
A leading Canadian expert in medically assisted dying is joins the Stuff team to answer your questions about end of life choice.
INJURY PREVENTION
Household cleaning products leading cause of hospitalisation
Children under the age of five continue to have the highest rate of hospitalisations from hazardous substances, according to the Environmental Protection Authority's latest annual hazardous substances monitoring report.
MENTAL HEALTH
Canterbury 'under siege' as police attend 11 attempted suicide events a day
Canterbury's mental health is "under siege" following a series of traumatic events, with an average of 11 attempted suicides a day last year.
New online resources removing mental health barriers
A new set of online resources is demystifying mental health treatment and options for young people and their families.
Professor Tony Dowell: Poverty and mental health intertwined
Otago University Professor of Primary Healthcare, Tony Dowell, talks about research in the U.S which pointed to a drop in male suicides when there was an increase in the minimum wage. He has researched at length the links between poverty and mental health and explains why income affects men more than women.
MIDWIFERY / MATERNITY
Will more babies be born on the side of the road?
A chronic shortage of hospital and community midwives has brought the maternity services sector to crisis point after years campaigning for pay increases. Cate Broughton and Jo McKenzie-McLean report.
PRIMARY HEALTH CARE
Free sore throat swabs could help you skip a GP visit
Got a niggly sore throat but can't find the time to get to the doctor?
More than 300 pharmacies across New Zealand are now offering a quick throat screening service that can be accessed while on a lunch break or on the way home from work.
PUBLIC HEALTH
Measles cases hit 215 across New Zealand
More than 200 cases of measles have been confirmed in New Zealand since the start of this year, with the majority in Auckland.
Ministry of Health: MMR immunisation protects our most vulnerable
More than 200 cases of measles have now been confirmed in New Zealand since the start of this year and the Ministry of Health is reminding people that immunisation is the best way to protect our most vulnerable.
RURAL HEALTH
NZRGPN tour to encourage rural students into health careers
A groundbreaking initiative to encourage rural secondary school pupils into rural health careers kicked off today led by the New Zealand Rural General Practice Network and 20 medical, nursing and allied health students.
TOBACCO, DRUGS AND ALCOHOL
What would change if we legalised cannabis? – Expert Q&A
A promised referendum on recreational cannabis next year has raised questions on what a legal, regulated cannabis market might look like.
Bill banning smoking in cars with children passes first reading
A bill that would prohibit smoking in cars with children inside has passed its first reading in Parliament.
ARTICLES OF INTEREST
Du Mont J, Kosa SD, Solomon S, et al
Assessment of nurses' competence to care for sexually assaulted trans persons: a survey of Ontario's Sexual Assault/Domestic Violence Treatment Centres
BMJ Open 2019;9:e023880. doi: 10.1136/bmjopen-2018-023880
Objective Our primary objective was to examine the perceived level of competence and need for additional training among nurses engaged in the care of sexually assaulted trans persons. Among these nurses, a secondary objective was to examine the impact of prior trans-specific training on their perceived level of competence.
Being present : Mindfulness and nursing practice
Bernstein, Sandra, MSN, RN, APRN-CS, LMFT
Nursing2019: June 2019 - Volume 49 - Issue 6 - p 14–17
BEFORE YOU read this, take a moment to check in with yourself. What thoughts were foremost in your mind before you began to read? Were you rehashing something from the past or thinking about the future? Notice what physical sensations are present in your body. When you stop to pay attention, do you become aware of areas of tension or discomfort? What emotions are present now? Having become aware of thought, sensation, and emotion, focus now on your breathing. Follow the flow of air as you breathe in and breathe out three times. When you notice your mind has wandered from the breath, gently and without judgment return your attention to your breath for a few more cycles. When you are ready, widen the field of your attention to once more bring awareness to thought, body sensations, and emotion. What, if anything, has shifted in these moments of paying attention?
The above information has been collated for the College of Nurses Aotearoa (NZ) Inc by Linda Stopforth, SNIPS and is provided on a weekly basis. It is current as at Tuesday 26 June 2019
If you have any feedback about content - what parts are most useful or what you would like added - please email admin@nurse.org.nz
For more up to date news and information follow SNIPS at:
Facebook: Snips Info
twitter: @SnipsInfo