News bulletin 21 August
on 21 August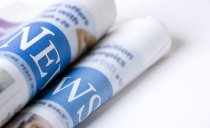 Welcome to the College of Nurses Aotearoa News Update.
No. 458, Wednesday 21 August 2019
NATIONAL NEWS
Northland Nurses Help our Island Neighbours
Two Northland DHB renal nurses are giving up two weeks of their annual leave this month to head to Tonga on a ... Content Sourced from scoop.co.nz
Nurse cleared of giving children sedatives without prescription
A nurse has been cleared of allegations she gave children "heavy-hitting sedatives" they weren't prescribed.
Family unhappy with rest home reaction after nurse's 'lack of action' led to woman choking to death
The family of an 85-year-old woman who choked to death on mashed potatoes at a South Canterbury rest home in 2017 say they have found closure after the nurse involved was ordered to apologise in writing, but remain disappointed by the response of the home's management.
Provision of medication following the request for emergency contraception
Deputy Health and Disability Commissioner Kevin Allan today released a report finding a registered nurse in breach of the Code of Health and Disability Services Consumers' Rights (the Code) for failures relating to documentation and compliance with protocols for the emergency contraceptive pill (ECP).
CANCER
Researchers reveal troubling gap facing NZ cancer survivors
Kiwi cancer survivors are facing big challenges returning to work, suggests research pointing to a potentially huge health problem in New Zealand.
Cancer research: Universities join forces to study prevention, inequities
Otago, Massey and Victoria universities researchers are joining forces for research on a leading form of death in New Zealand.
DHBs
Survey reveals little progress in distributed clinical leadership
Little progress in distributed clinical leadership; represents a lost opportunity and is downright scary "District Health Boards are failing to foster a culture of distributed clinical leadership, despite its demonstrated benefits to the sector," says Ian Powell, Executive Director of the Association of Salaried Medical Specialists (ASMS).
Code Red: Auckland Hospital reaches highest ever patients numbers
New Zealand Herald
Auckland City Hospital has hit its highest ever number of sick patients treated in ... It comes after the Herald reported this week that nurses at nearby ...
Five years of redundancies: Health boards pay out $20.4 million
Redundancy payouts to 758 people have cost Kiwi district health boards $20.37 million over the past five years.
Emergency department overcrowding creates risks for patients and staff
Palmerston North Hospital's emergency department is overcrowded and the resulting pressures are reducing staff to tears as patients' needs overwhelm the whole hospital's capacity to care.
EDUCATION
Polytech offering first health science diploma with a Māori worldview
A Rotorua-based polytechnic is trying to turn around the region's poor health outcomes by offering the first health science diploma with a Māori worldview.
ETHICAL ISSUES
Hospices call for more protection in euthanasia law
Hospices say they want more protections to ensure their facilities won't be used for assisted dying if euthanasia legislation makes it through Parliament.
FOOD, DIET AND NUTRITION
Most of our packaged food is ultra-processed, unhealthy
A new, in-depth snapshot of packaged food sold in New Zealand supermarkets reveals most of it is unhealthy, with nearly 70 percent classified as ultra-processed.
HOUSING AND HOMELESSNESS
Mouldy, damp homes linked to respiratory infection hospitalisations
Māori and Pasifika children made up two thirds of children under two hospitalised with a respiratory infection according to a new study.
Government announces an extra $54m to stop homelessness
The government will spend $54 million on fresh initiatives aimed at preventing and reducing homelessness.
INJURY PREVENTION
Call for compulsory car seats for children over seven years old
Health researchers want the government to think about making car seats compulsory for children over the age of seven.
MENTAL HEALTH
Anxious online millennials reach out for help
One young adult in every five has sought mental health treatment in the past year, as New Zealand's first online generation struggles to get a start in a world of insecure work and housing.
Taking a spin: More New Zealanders pouring money into online gambling
Online gambling is growing fast in New Zealand, but critics say new government ideas for regulating websites focus on what's good for the industry, rather than protecting people from harm.
OBESITY / SUGAR
Kiwis' Increasing Waistlines Forcing Us to Find New Sleep Positions to Help Breathing - Research
Kiwis' expanding waistlines and higher BMIs are forcing us to adopt new sleep positions to help them breathe - according to new research.
PATIENT SAFETY
Small change to IV lines yields big results
An innovative change to intravenous drip lines has seen rates of phlebitis – vein inflammation – in cardiology patients drop by almost half.
PHARMACY
Prescribing under pressure: doctors & medicinal cannabis
Are doctors being set up to fail ahead of proposed changes to medicinal cannabis regulations?
PRIMARY HEALTH CARE
Online hepatitis education modules launched
To mark World Hepatitis Day this year, the Hepatitis Foundation of New Zealand has produced an online education video series to give health care professionals a valuable source of training.
PUBLIC HEALTH
'Measles ward' opens to manage three children admitted each day with the preventable disease
Middlemore Hospital has established a dedicated "measles ward" to deal with the influx of three children admitted each day with the vaccine-preventable illness.
Auckland faces measles 'epidemic' after 37 more cases confirmed overnight
Another 37 measles cases have been confirmed in Auckland overnight, prompting warnings by a health expert that the city is facing an epidemic.
RURAL HEALTH
New prescription medicine delivery scheme to help farmers stay on top of their health
Farmers and those living in far-flung towns are set to have better access to prescription medicines thanks to a new initiative.
SOCIAL HEALTH
Lifetime effects of poverty take toll in older age - research
Childhood disadvantage is directly related to levels of physical, mental and social health in older age, according to new research from Massey University.
Psychology researchers from the Health in Ageing Research Team (HART) investigated the lifetime effects of childhood deprivation, education, and adult wealth on health in older age. They say the study emphasises the need to address poverty urgently to curb both immediate and longterm disadvantage.
TOBACCO, DRUGS AND ALCOHOL
Cannabis use among teens dropping thanks to changing attitudes towards 'risky behaviors'
Teenagers are increasingly foregoing the "high life" with cannabis use – as well as alcohol and tobacco use – on the decline.
Cannabis-related poison control calls for Massachusetts kids doubled after medical pot legalized
After medical marijuana became legal in Massachusetts, cannabis-related poison control calls involving the commonwealth's children and teenagers doubled, according to a public health investigation.
INTERNATIONAL NEWS
Dementia care program improves mental health of patients, caregivers
A comprehensive dementia care program staffed by nurse practitioners working within a health system improves the mental and emotional health of patients and their caregivers.
Sick hospital workers often expose patients to contagious illness
Hospital workers often come to work with contagious respiratory illnesses, against the recommendations of public health regulators, a Canadian study suggests.
Nurse Practitioners (NPs) in British Columbia Allowed to Authorize Cannabis to Patients
The British Columbia College of Nursing Professionals (BCCNP) recently approved changes to the Scope of Practice for Nurse Practitioners: Standards, Limits and Conditions that allow NPs to provide a medical document to support the medical use of cannabis, effective July 22, 2019. The Cannabis Regulations provide clear authority for NPs in Canada to provide a medical document to support the medical use of cannabis.
NHS hospital crisis: Britain needs twice as many student nurses
Most will take at least three years to qualify and some may not choose to take up NHS jobs after graduating. Dame Donna Kinnair, the chief executive ...
Nursing board signs off on 'anesthesiologist' title
Now he can do it with the blessing of the Florida Board of Nursing, which at a ... sets a dangerous precedent that could confuse patients," Nuland told The News ... It's logical, he said, for advanced practice nurses to also distinguish ...
ARTICLES OF INTEREST
Carryer, J. (2019), Letting go of our past to claim our future. J Clin Nurs. doi:10.1111/jocn.15016
For more than 100 years, most countries have structured the leadership of health service delivery predominantly from a biomedical perspective. The seemingly natural leadership of medicine and doctors has assumed hegemonic status. It is therefore salutary to reflect that across the world following this period of leadership we now have shared and widespread global problems. These include epidemics of long‐term conditions, resurgence of infectious diseases, antimicrobial resistance, major disparities in health outcomes and the steady rise in what many are calling the diseases of despair including anxiety, depression and high suicide rates especially among young people (Case & Deaton, 2017). I am proposing in this editorial that we are viewing and managing health through the wrong lens and that health systems are long overdue for a revolutionary change of focus led by nursing
Jack, BA, Kinloch, K, O'Brien, MR. Teaching nurses to teach: A qualitative study of nurses' perceptions of the impact of education and skills training to prepare them to teach end‐of‐life care. J Clin Nurs. 2019; 28: 1819– 1828. https://doi.org/10.1111/jocn.14786
Aims and objectives
To explore nurses' perceptions of the impact of a programme designed to train them to teach end‐of‐life care.
Background
Central to national and international policies are the need for generalist healthcare staff to have education in end‐of‐life care. Much end‐of‐life care education is provided by specialist nurses who often have no specific education development to prepare them to teach. To address this gap, an Education Development Programme (EDP) was developed and delivered to specialist nurses. We report on the evaluation of the programme
MINISTRY OF HEALTH
Guidelines for Tuberculosis Control in New Zealand, 2019
The Guidelines for Tuberculosis Control in New Zealand 2019 contains information on the diagnosis, treatment and management of patients.
The Guidelines update earlier advice on TB diagnostics, and recommend use of a standardised daily regimen where appropriate. The wider use of therapeutic drug monitoring and multidisciplinary decision making are also encouraged. Groups that will benefit from latent TB infection (LTBI) screening and treatment have been better defined.
RESOURCES ONLINE
Addiction information for Asian communities
Evidence has shown Asian populations in New Zealand have low levels of access to addiction services. This is a result of a number of barriers which include language, a lack of awareness and knowledge about addiction and stigma. There is a need for relevant information to be translated into Asian languages in New Zealand.

The Mental Health and Addiction Inquiry highlights the need for culturally aligned support and the need to increase service accessibility among these populations.

We've developed addiction related information in Asian languages to raise awareness about addiction, assist in destigmatising addiction issues among Asian communities and to help Asian communities gain access to addiction services.

Check out our latest What is addiction? resource in both Simplified Chinese and Traditional Chinese and request a hard copy. This is the first in a suite of four resources in development.
MISCELLANEOUS
DANA launches 'State of the Workforce' research project
Today we launched DANA's State of the Workforce: 2020, a research project which aims to explore issues in alcohol and other drug nursing across Australia and New Zealand. We need your help to understand the alcohol and other drug nursing workforce.
The survey should take no longer than ten minutes to complete and all of your information remains anonymous. DANA will use the results from this study to continue to provide advocacy and support to the alcohol and other drug nursing profession.
Click HERE to take the survey.
The above information has been collated for the College of Nurses Aotearoa (NZ) Inc by Linda Stopforth, SNIPS and is provided on a weekly basis. It is current as at Tuesday 20 August 2019
If you have any feedback about content - what parts are most useful or what you would like added - please email admin@nurse.org.nz
For more up to date news and information follow SNIPS at:
Facebook: Snips Info
twitter: @SnipsInfo