News bulletin 28 August
on 28 August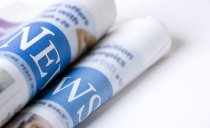 Welcome to the College of Nurses Aotearoa News Update.
No. 459, Wednesday 28 August 2019
NATIONAL NEWS
Mind the gap: why aged care nurses are leaving for DHB jobs
With pay and conditions significantly better in DHB nursing roles, it is no surprise that a new survey found turnover was high among nurses in residential aged care. What's it going to take to make aged care nursing a career of choice?
Scheme fills nurse shortages in hard-to-staff areas
A record number of mental health nurses have joined a scheme which pays them more to work in areas where there are shortages.
'Intense and overwhelming': Report highlights union disillusionment amid pay talks
A hard-hitting review has revealed deep divisions, including a loss of faith and trust, by nurses in their union during contentious pay talks last year.
Nursing shortage in New Zealand: Could United Kingdom nurses help?
District Health Boards and hospitals are looking to employ nurses to help with the shortage right around the country. There are claims that nurses are stressed by working double shifts, which could raise concerns about whether they are putting their patients' lives at risk.
Relationships between DHBs and Schools of Nursing
Sara Carbery looks at how a strong relationship between a district health board and its local school of nursing can benefit the community it serves.
AGING AND AGED CARE
Māori elderly and disabled 'forgotten' New Zealanders - report
An advocacy group for Māori says its elderly are forgotten New Zealanders and it wants policy makers to do more for them.
Kaumātua wellbeing research gets $2.5 million in government funding
Better lives for the kaumātua [elderly] of Aotearoa is the focus of a $2.5 million wellbeing project led by a Waikato researcher.
CLIMATE CHANGE
Health care workers unprepared for magnitude of climate change
An epidemic of chronic kidney disease that has killed tens of thousands of agricultural workers worldwide, is just one of many ailments poised to strike as a result of climate change, according to researchers.
DHBs
Te Reo Māori lessons for health staff
Bay of Plenty District Health Board (BOPDHB) staff and their whānau have the opportunity to learn te reo Māori on-site thanks to a new initiative to grow the use and quality of te reo me ōnā tikanga within the DHB and its communities.
Waikato District Health Board breached patient rights, investigation finds
An elderly woman with a leg brace developed a painful infection and died following failures by Waikato District Health Board.
Services at new Christchurch Hospital building limited for year-end opening
A delayed and costly new hospital will not be fully operational until 2020.
The Canterbury District Health Board (CDHB) had originally planned to move into the new Christchurch Hospital Hagley building in September, 2018. Delays to the roughly $500 million Ministry of Health-led project have put the board under significant pressure.
Hawke's Bay DHB investigates chemical spill that sparked evacuation
The Hawke's Bay District Health Board is investigating the cause of a chemical spill that saw the evacuation of 24 people from a maternity ward.
Largest iwi health provider to slash jobs after losing major partnerships
Job losses are expected at one of the country's largest iwi-based health organisations in a shakeup that will impact medical centres throughout the Waikato.
Capital and Coast DHB warns after staffer hit by phishing scam
A staff member at Capital and Coast DHB has been the victim of a phishing scam, leading their account to send thousands of emails all across the world.
EDUCATION
Waikato University offers new health degree
Waikato University is making a foray into the health sector, unveiling plans to offer a Bachelor of Health degree from 2020.
On the back of its unsuccessful joint bid with the Waikato DHB to establish the country's third med school, Waikato University will teach a three-year health degree and a one-year Certificate in Health and Wellbeing.
FOOD, DIET AND NUTRITION
Coca-Cola's deal to exclusively stock hospitals with drinks 'astonishing'
A health academic says it's "astonishing" that several hospitals are locked into exclusive drink supply agreements with Coca-Cola Amatil.
HEALTH TECHNOLOGIES
Minimum requirements defined for digital health services - MoH
The Ministry of Health is encouraging health organisations to ensure the digital services they use are safe, secure, integrated and reliable, with the publication of minimum requirements for digital, data and technology services they're expected to meet.
MENTAL HEALTH
Kiwis encouraged to explore their way to wellbeing
With one month to go and over 4,000 Kiwis signed up to participate in Mental Health Awareness Week (MHAW), the campaign is already its biggest ever in Aotearoa.
Suicide rates rise to highest-ever level
Warning: This story deals with the topic of suicide.
The number of suicides in New Zealand has reached its highest ever level, with 685 people dying in the year to June 30.
PM: Suicide stats 'staggering,' Government moving as fast as it can
Warning: This story deals with the topic of suicide.
Prime Minister Jacinda Ardern says the provisional suicide numbers are "staggering" but her government is moving as fast as it can to increase mental health services.
Talking with young people about suicide
The Mental Health Foundation (MHF) has released a new video series: Connecting through Kōrero .
The videos are for adults who want to start a kōrero/conversation with taiohi/young people about suicide.
Mental Health Foundation urges parents to school up on suicide, as Netflix debuts a new season of 13 Reasons Why
Mental health professionals are urging parents to be ready and open for hard discussions which could arise with the new season of 13 Reasons Why.
Season three of the popular and controversial drama launches today on Netflix in New Zealand.
Piki on track to help thousands of young people
The Government's free youth mental health pilot, Piki, is on track to help an estimated 10,000 young people with mild to moderate mental health issues across the region's 3 DHB areas over the next two years. This comes ahead of the Tū Ora Compass Health's Piki celebration for the Wairarapa region on Friday 23rd August.
PATIENT SAFETY
'Serious concern': DHBs spent $280 million on medication errors
New Zealand Herald
New Zealand Nurses Organisation (NZNO) organiser Donna MacRae told the Herald it was an issue that was putting patients in unnecessary danger ...
PRIMARY HEALTH CARE
It's the GP for anti-vaxxers, where they won't get "browbeaten".
More than half of all children at one Christchurch medical centre were not fully immunised in the last year.
RESPIRATORY
New Zealand 'simplified' asthma inhaler combo treatment reduces attacks, study shows
Researchers have found a way of treating asthma that reduces the chance of an attack by a third.
Vape users: No need for alarm over death in US, expert says
A public health professor says New Zealand vape users shouldn't panic following the first e-cigarette death in the United States.
RURAL HEALTH
Challenges facing rural nursing
Nurses working in rural areas need to be 'generalist specialists' with a broader range of skills and knowledge than their urban counterparts, finds out Sara Carbery.
YOUTH HEALTH
Chronically ill youth needs overlooked in the health system
Adolescents who become chronically ill are often not having their needs met when they're being cared for in the health system. Otago University researchers have found the system is adult-centric and ill-equipped to cater for younger people's specific needs when they're facing serious health problems. Dr Judith Sligo is the lead author of the study.
INTERNATIONAL NEWS
Patient death risk increases when RN, nursing support staffing is low
Low levels of support staffing for nurses, such as licensed practical nurses and nurse's aides, as well as low registered nurse staffing levels are linked to an increase in patient deaths, according to a study published in BMJ Quality & Safety.
Digital media campaign helps health system recruit nurses
The digital media campaign "Way Cooler Than You Think!" in Grand Forks, N.D., has helped health care providers recruit clinical staff. Altru Health System Director of People Resources Marlene Miller said over the past year 25 registered nurses from 19 other states and Canada have been hired.
Grand Forks Herald (N.D.) (8/17)
High turnover, understaffing, low pay: US nurses fight to unionize
In the midst of these issues, nurses across the US are fighting to unionize as a way to take on the for-profit healthcare system that they see as failing to ...
WORKPLACE
Workplace stress on the rise, new survey says
Heavy workloads and personal relationships are the main drivers of growing stress and anxiety levels among Kiwi workers, a survey says.
ARTICLES OF INTEREST
Increasing cultural awareness: qualitative study of nurses' perceptions about cultural competence training
Anu-Marja Kaihlanen, Laura Hietapakka & Tarja Heponiemi
BMC Nursing volume 18, Article number: 38 (2019) |
Nowadays, healthcare professionals worldwide deliver care for increasing numbers of culturally and linguistically diverse patients. The importance of cultural competence is evident in terms of the quality of healthcare, and more knowledge is needed about different educational models and approaches that aim to increase cultural competence. This study examines the perceptions of nurses about the content and utility of cultural competence training that focuses on increasing awareness of one's own cultural features.

Delineation of the Nursing Supervisor RoleA Pilot Study
Glasofer, Amy; Bertino Lapinsky, Anne
JONA: The Journal of Nursing Administration. 49(7/8):359-365, July/August 2019.
OBJECTIVE
The purpose of this study was to describe a sample of nursing supervisors and their work.
BACKGROUND
The role of the nursing supervisor is not well understood. The supervisor population is poorly defined, as are their ideal academic preparation and work activities.
METHODS
This study followed the American Nurses Credentialing Center® framework for role delineation studies. A convenience sample of 50 nursing supervisors from New Jersey was recruited to complete an online survey including demographic data and prioritization of work activities.
RESULTS
Participants represented a homogeneous and aging workforce with diverse professional preparation. Exploratory factor analysis revealed 6 categories of nurse supervisor work including administrative presence, leadership liaison, patient safety and experience, patient care advocacy, throughput, and external response. Work activities were prioritized.
CONCLUSIONS
Nurse supervisors prioritized responding to emergencies above all other responsibilities. This study should be replicated in a nationwide sample of nurse supervisors.
The above information has been collated for the College of Nurses Aotearoa (NZ) Inc by Linda Stopforth, SNIPS and is provided on a weekly basis. It is current as at Tuesday 27 August 2019
If you have any feedback about content - what parts are most useful or what you would like added - please email admin@nurse.org.nz
For more up to date news and information follow SNIPS at:
Facebook: Snips Info
twitter: @SnipsInfo