News bulletin 11 September
on 11 September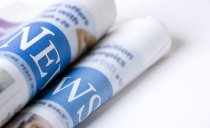 Welcome to the College of Nurses Aotearoa News Update.
No. 461, Wednesday 11 September 2019
NATIONAL NEWS
Staffing a challenge in meeting mental health demands - doctor
Finding and training staff to deliver mental health services at general practices and kaupapa Māori will be a significant challenge, a doctor working in the field says.

Presbyterian Support Southland propose reduction in staff hours
The New Zealand Nurses Organisation organiser Simone Montgomery said PSS was abiding by staffing guidelines but the staffing levels were not ...

NZNO challenges Presbyterian Support proposed staffing cuts
The New Zealand Nurses Organisation (NZNO) is challenging proposed staffing changes at two facilities run by Presbyterian Support Southland ...

Nurses' union calls for fairer funding to rest homes
The New Zealand Nurses' Organisation (NZNO) wants the government to come up with a fairer way of funding smaller church-run and charitable rest homes.
CANCER
Establishing a Māori health governance group to help save lives
That's according to Hei Ahuru Mōwai - Māori Cancer Leadership Chair, Dr Nina Scott who says Māori health leaders need to be at the forefront of decisions that impact on Māori.
MENTAL HEALTH
Underfunded mental health services to get funding boost
The government has announced it is boosting the funding of more than 20 existing underfunded mental health services.
Govt package to boost mental health support for Cantabrians
More support is coming for the increasing number of Cantabrians with mental health issues that could be effectively helped in general practices.
Government sets up Suicide Prevention Office as part of national strategy
The Government is setting up the Suicide Prevention Office to address New Zealand's historically high rate of suicide.
NZ suicide prevention chatbot launches on Facebook Messenger
Mental health initiative Live For Tomorrow today launches EmpathyBot, a free global chatbot on Facebook Messenger that gives people practical skills to start conversations about suicide.
The launch of EmpathyBot coincides with World Suicide Prevention Day, September 10.
Budget investment secures access to mental health services for 170,000 kiwis
The Government is making a start on rolling out its free mental healthcare package by signing contracts that will ensure 170,000 New Zealanders continue to receive mental health support at their local medical centre and is kicking off the process to deliver front line services in new areas by the start of 2020.
MIDWIFERY / MATERNITY
More Māori midwives needed to handle rising demand
Māori midwives are too few and spread too thin across the country to handle rising Māori birth rates, and say a workforce strategy is desperately needed.
Maternity 'gridlock': Staffing shortages cause care delays, staff stress
Delayed care, distressed and overworked staff, and women discharging themselves from hospital after waiting hours for medical clearance.
Hutt Valley maternity service in dire state with 'significant' lack of staff and multiple patient complaints
Significant staff shortages and multiple care complaints within Hutt Hospital's maternity ward are causing concern as rumours swirl that its Wellington counterpart will be asked to take over.
Urgent action needed to boost midwifery workforce
Palmerston North Hospital urgently needs at least six more midwives to ensure women and babies continue to get the care they need. A review of ...
PUBLIC HEALTH
Auckland measles outbreak: Pacific Islanders 'disproportionately affected'
Pacific Islanders make up about 40 per cent of the measles cases in Auckland, health officials say.
It comes as the measles outbreak grows with 881 cases in Auckland and 1059 nationally.
Debunking measles myths: Is there a vaccine shortage and are you still safe if you were immunised in the 90s?
As the national measles outbreak reaches over 1000 cases, services like Healthline are being bombarded by people concerned for their health and the health of their children.
Measles cases likely to peak within fortnight, ministry says
The public is being assured there won't be a shortage of measles vaccines - with a big shipment due in New Zealand by the end of the week.
Housing conditions a factor in Auckland measles outbreak: Medical officer
Auckland Regional Public Health Service says the number of confirmed cases in the city now tallies 944, with 650 of those in South Auckland.'
TOBACCO, DRUGS AND ALCOHOL
Synthetic drugs killing NZ's 'deprived and vulnerable'
Synthetic cannabinoids – described as the "drug of choice for the poor" – are killing New Zealand's deprived and vulnerable.
How to quit smoking: Dual nicotine replacement therapy works best, study finds
Thousands of Kiwis could successfully quit smoking if they used e-cigarettes together with nicotine patches, new research suggests.
INTERNATIONAL NEWS
NP Endoscopists pioneer procedural sedation
The Nurse Practitioner Endoscopist (NPE) is an advanced practice role enabling the Nurse Practitioner (NP) to perform colonoscopy procedures within a legislative and regulatory framework applied in Australia.
"It's ok for men to care. These qualities are not to be suppressed but to be embraced. These are natural traits of men, they are inherent traits that society drives out of men."
MINISTRY OF HEALTH
Information Sharing Guidance for Health Professionals from 1 July 2019
This is a practical guide for health professionals to support decision making regarding the sharing of information.
From 1 July 2019 new information sharing provisions in the Oranga Tamariki Act 1989 and the Family Violence Act 2018 will enhance sharing of information between agencies.
These changes will impact on health professionals' practice. The provisions allow health sector representatives to share information and request information from other designated agencies. These new provisions need to be understood by individual health practitioners and organisations that provide health services.
Additionally registered health practitioners have duties under both the Family Violence Act and the Oranga Tamariki Act.
The guide also provides details of how health professionals and service providers are classified under the respective legislation.
Considering Surgical Mesh to Treat Stress Urinary Incontinence?
Summary
Surgical mesh is a medical device that is used when repairing weakened structures with the aim of providing additional support. It can be absorbable or non-absorbable. Non-absorbable mesh will remain in the body indefinitely so should be considered a permanent implant.
Each mesh procedure carries its own risks and benefits. As part of the informed consent process, patients should be fully informed of what is involved in the procedure, the possible benefits and risks of complications, as well as any alternative treatment options (both surgical and non-surgical).
This document is intended to support the informed consent process for anyone considering a procedure involving surgical mesh to treat stress urinary incontinence. Please take time to read it carefully and discuss any concerns or questions that you have with your surgeon.
Child and youth wellbeing strategy 2019
29 AUG 2019
Department of the Prime Minister and Cabinet (New Zealand)
The Child and Youth Wellbeing Strategy sets out a shared understanding of what children and young people need and want in order to be well, and what government is and should be doing to support them.
The purpose of the Strategy is to:
Set out a framework to improve child and youth wellbeing that can be used by anyone.
Drive government policy in a unified and holistic way
Outline the policies the Government intends to implement
Harness public support and community action
Increase political and public sector accountability for improving wellbeing
Improve wellbeing outcomes for Māori children and young people
The above information has been collated for the College of Nurses Aotearoa (NZ) Inc by Linda Stopforth, SNIPS and is provided on a weekly basis. It is current as at Tuesday 10 August 2019
If you have any feedback about content - what parts are most useful or what you would like added - please email admin@nurse.org.nz
For more up to date news and information follow SNIPS at:
Facebook: Snips Info
twitter: @SnipsInfo