News bulletin 18 September
on 18 September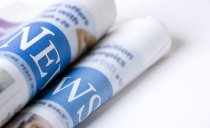 Welcome to the College of Nurses Aotearoa News Update.
No. 462, Wednesday 18 September 2019
Weekly news round-up of nursing and health information in New Zealand and internationally
NATIONAL NEWS
School nurses get equipped to administer measles jab
School nurses are finally being signed off as vaccinators to reach 17,000 or so Auckland high school students who may not have had the MMR jab.
Education units supporting DHB's student nurse
Capital & Coast DHB's suite of DEUs gives student nurses supported work placements, hands-on experience in ...
Registration for IQNs will require two steps from 15 October
Nursing Council of New Zealand
Registration for IQNs will require two steps from 15 October. From 15 October 2019, the registration process for Internationally Qualified Nurses (IQN) ...
Plunket nurses agree to pay deal
New Zealand Nurses' Organisation (NZNO) organiser Danielle Davies said the offer signed this week covered 800 nurses, and included pay parity ...

Charity hospital floated for Southland
A plan to develop a charity hospital in Southland is being launched tonight.
Health Minister: Charity hospital in Southland is not a long-term solution
A charity hospital in Southland may not have been needed if the Southern DHB followed recommendations in a damning external audit of colonoscopy services and bowel cancer in the south.
First steps towards establishing new Health Unit
The Ministry of Health is taking the first steps towards establishing its new Health Infrastructure Unit which will support and oversee the building of new clinical facilities in New Zealand.
New ASMS Executive Director appointed
Sarah Dalton has been appointed Executive Director of the Association of Salaried Medical Specialists (ASMS), effective 1 January 2020. At present Ms Dalton works as an Industrial Officer at ASMS, serving the Northland, Waitemata, and Auckland DHBs. Ian Powell signalled last year he will leave ASMS at the end of 2019. He has led the union since its formation in 1989.
CANCER
Pancreatic cancer lowest one-year survival rate in NZ - study
New Zealand is falling behind other comparable countries, including Australia, on cancer survival, according to a new study released today.

ETHICAL ISSUES
Dutch euthanasia critic's warning as New Zealand debate continues
A Dutch euthanasia expert and critic has warned he's seen assisted dying in his country go from being seen as a last resort to a "project" to be managed.
HEALTH INEQUALITY
More Māori and Pacific health workers should be doctors, nurses and managers - Dr Matire Harwood
District Health Boards are among the biggest employers of Māori and Pacific people. But they're not doctors, nurses and managers, they're cleaners, kitchen workers and orderlies. In the third of a four part series, Carmen Parahi talks to Dr Matire Harwood about changing that.
Insecurity of some white people hinders investment in Māori health, says oncologist George Laking
A cancer specialist believes widespread insecurities or 'white fragility' is a hindrance to fixing Māori health inequities. In the last of a four part series, Carmen Parahi reports on an oncologist trying to develop a kaupapa Māori cancer service to take out into the community.
The ongoing racial inequities uncovered in decades of health research
Non-Māori want to live longer and have better quality lives. Māori just want equity in healthcare. We may not have the resources to do both. In the first of a four-part series, Carmen Parahi reports on the decades of research by Associate Professor Suzanne Pitama.
Will Māori health equity put more pressure on system?
More screening would help address Māori health disparities. But would that simply put more pressure on services already struggling to cope? In the second of a four part series, Carmen Parahi talks to Southern DHB gastroenterologist Dr Jason Hill about the extra work he does to improve Māori bowel cancer outcomes.
MEASLES
GPs told to ration measles vaccines to ensure babies, kids get their shots
Medical practices have been told to ration the MMR vaccine to ensure the most vulnerable patients get their jabs, as New Zealand's measles outbreak continues to grow.
More than 50,000 new measles vaccines to be distributed across the country this week
Tens of thousands of measles vaccines will be distributed to Auckland GPs later this week, as the number of cases in the region nears 1100.
All pharmacists to be trained vaccinators in future
Measles outbreak: All pharmacists to be trained vaccinators in future.
From 2020 all intern pharmacists will be trained as vaccinators as a regular part of their pharmacist intern training programme.
Measles outbreak has sent more than 100 babies to hospital
More than 100 babies have been hospitalised after contracting measles this year.
In the year to Friday, 102 babies under 12 months were sent to hospital, of a total 176 that caught measles, figures from the Institute of Environmental Science and Research show.
MENTAL HEALTH
Concerns over lack of Māori suicide prevention strategy
The government has come under fire for its lack of Māori suicide prevention strategy and its barriers to Māori mental health service providers getting funded.
Government sets up Suicide Prevention Office as part of national strategy
The Government is setting up the Suicide Prevention Office to address New Zealand's historically high rate of suicide.
A day in the life of a mental health helpline
Like most articles about mental health, this story has a list of helpline numbers at the end. But who actually picks up when you make that call or text? Adam Dudding reports.
Government announces first stages of plan to restart Mental Health Commission, with five-person team appointed
A five-person team has been appointed by the Government to help re-establish and jump-start a mental health and wellbeing commission.
Free, online mental health tool Just a Thought launched
Free mental health support is now coming to Kiwis over the internet, in a bid to get people help faster.
PUBLIC HEALTH
Scabies needs to be taken more seriously, says health researcher
The discovery of a link between scabies and rheumatic fever could help reduce ethnic inequalities in health, says an Auckland public health academic.
Teens challenge anti-vax parents and choose to get immunised
Some children of anti-vaxers are opting to get their vaccinations as teenagers and young adults, often prompted by the desire to travel.
RESPIRATORY
Vaping is 'a real danger' and needs regulation
E-cigarette flavours "are particularly hazardous" so limiting their sale in New Zealand is an important step, a European public health expert says.
TOBACCO, DRUGS AND ALCOHOL
How to quit smoking: Dual nicotine replacement therapy works best, study finds
Thousands of Kiwis could successfully quit smoking if they used e-cigarettes together with nicotine patches, new research suggests.
WORKFORCE
New employer-led work visa to replace six categories
The government is introducing a new employer-led work visa that it says will help plug shortages, reduce exploitation, and improve conditions for New Zealand workers.
INTERNATIONAL NEWS
Emergency Nurses Association Launches New International Digital Membership
Canada NewsWire (press release)
Additionally, this option also includes digital subscriptions to the Journal of Emergency Nursing and ENA Connection, and access to an exclusive ...
Government removes 'unnecessary' extra language test for overseas nurses
Overseas nurses and midwives will now only need to pass one English language test instead of two as part of moves to make it quicker and simpler for much-needed health professionals to come and work in the UK.
WORKPLACE
A little kindness goes a long way for worker performance and health
Small gestures of kindness by employers can have big impacts on employees' health and work performance, according to an international team of researchers. The team specifically examined the effects of employers enhancing the lunches of bus drivers in China with fresh fruit and found that it reduced depression among the drivers and increased their confidence in their own work performance.
ARTICLES OF INTEREST
Assessment of older people 6: assessing the spiritual domain
The last article in our six-part series on the assessment of older people explores what nurses need to know about the spiritual aspects of older people's health and wellbeing.
Nurse practitioners in the emergency department: Establishing a successful service
Plath, Sharyn J. et al.
Collegian, Volume 26, Issue 4, 457 - 462
Background
A regional hospital emergency department was facing increasing patient presentations, medical workforce shortages and long delays for patients to be seen. Furthermore, a high percentage of low acuity ambulatory patients were not waiting to be seen.
Aim
To introduce a sustainable / long-term nurse practitioner (NP) led model of care to address the identified emergency department service requirements for low acuity ambulatory patients.
REPORTS ONLINE
Strengthening health systems through nursing: evidence from 14 European countries
This report explores the variations in structure and organisation of the nursing workforce across the different countries of Europe. As health systems shift radically in response to rising demand, the role of nurses becomes even more important. The report is part of a two-volume study on the contributions that nurses make to strengthening health systems. Its aim is to raise the profile of nursing within health policy and draw the attention of decision-makers.
The above information has been collated for the College of Nurses Aotearoa (NZ) Inc by Linda Stopforth, SNIPS and is provided on a weekly basis. It is current as at Tuesday 17 September 2019
If you have any feedback about content - what parts are most useful or what you would like added - please email admin@nurse.org.nz
For more up to date news and information follow SNIPS at:
Facebook: Snips Info
Twitter: @SnipsInfo